Students of Delhi University unite for the cause of Kashmiri Hindus
19 Jan 2016 11:29:55
19 January is not a pleasant cold day for millions of Kashmiri Hindus living in India and abroad. This day reminds them of the painful and inhumane exodus of the lakhs of Kashmiri Hindus from the Valley. While nation's mainline media focusses its attention to news that get TRP ratings, students of Delhi University did something different.
Students from across the campus of University of Delhi came together to stand up for the plight of Kashmiri Hindus who were at the point of a gun driven out of their homes from the Kahsmir Valley. Despite this ethnic cleansing, virtually no human rights organizations, or award vapasi intellectuals have questioned the silence of the political dispensation both in India and abroad to this human tragedy. The Kashmiri Hindus of the Valley are a forgotten part of our history, but students of DU ensured that their voice is heard and justice is done. Students of various colleges stood for the cause believing that an atmosphere of the awareness on the issue will force the central and state government to act on the issues.
"One must choose human rights over politics of appeasement", according to student of Sri Venkateshwara College. An estimated 4.5 lakh Kashmiri Hindus have been displaced from the valley after Islamic terrorism reared its ugly head in the state in 1990s. Only one Kashimri Hindu family has returned to the Valley, sending a clear message that people are still afraid of going back.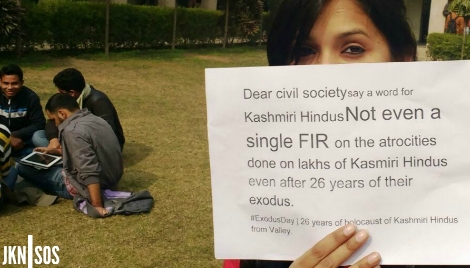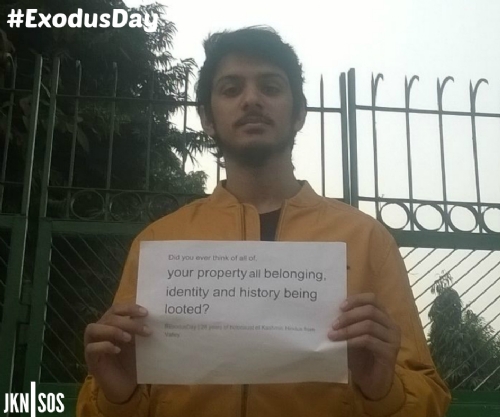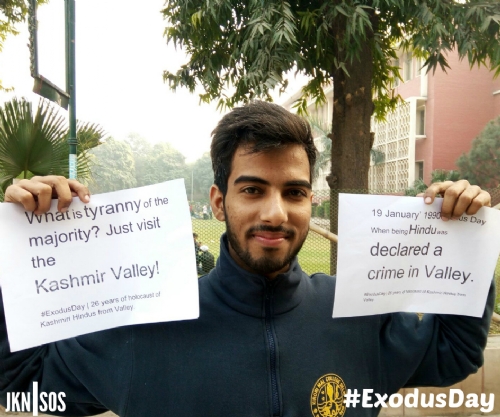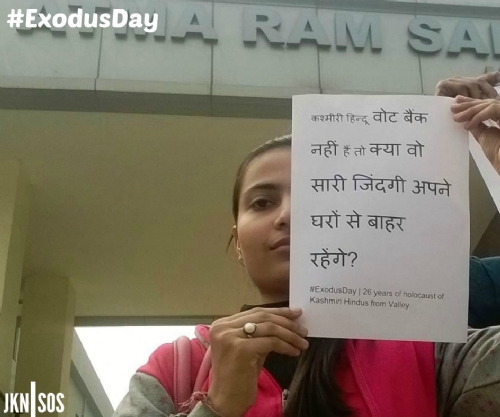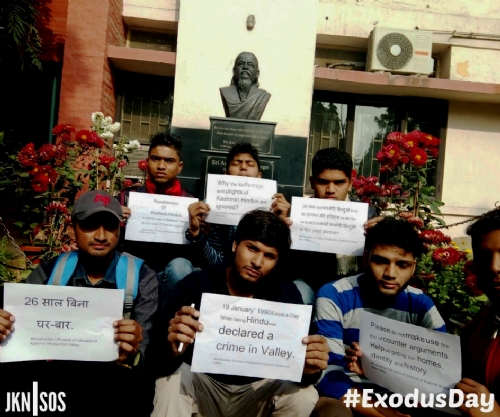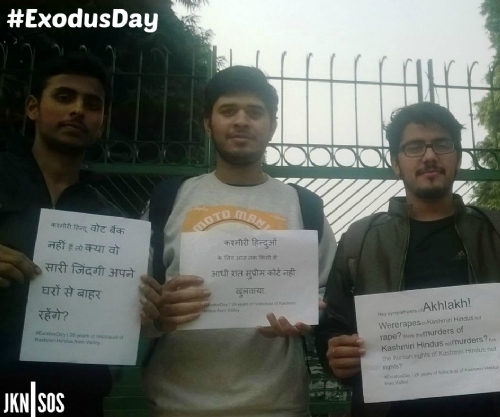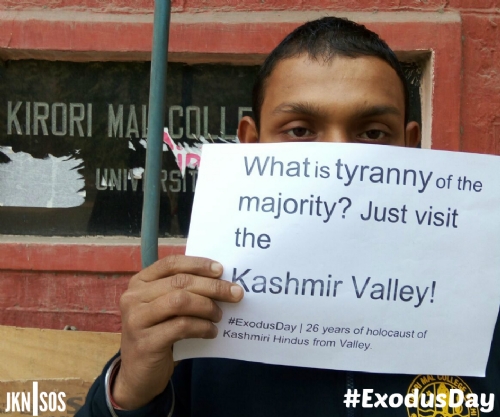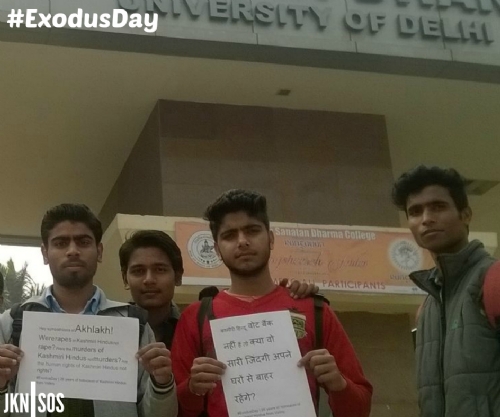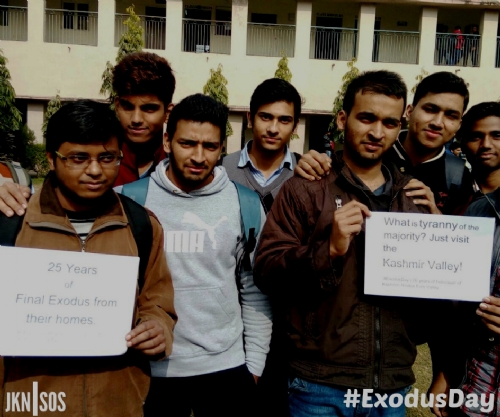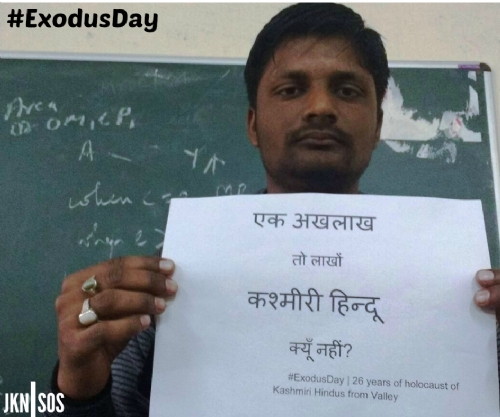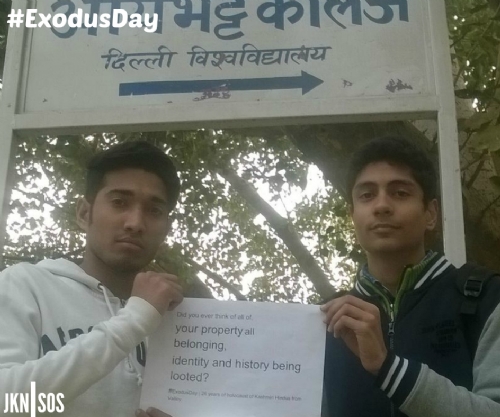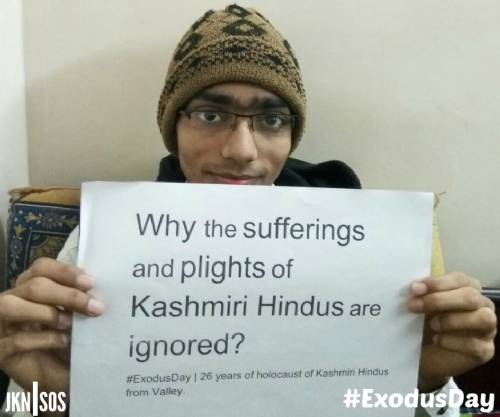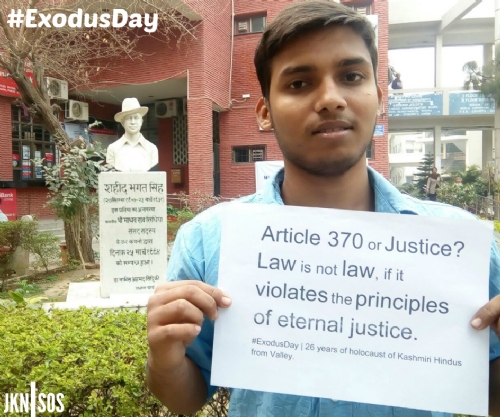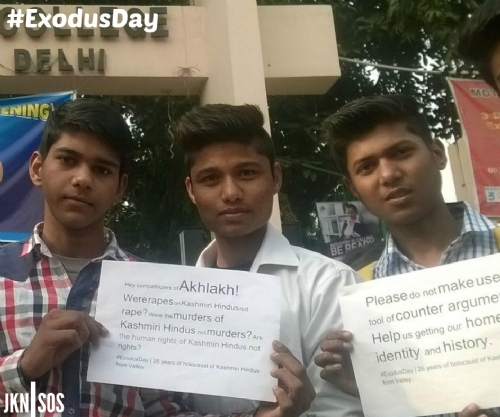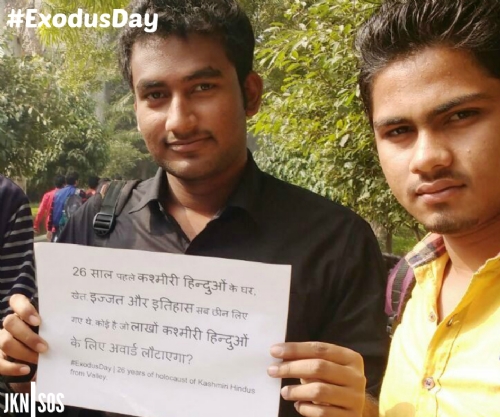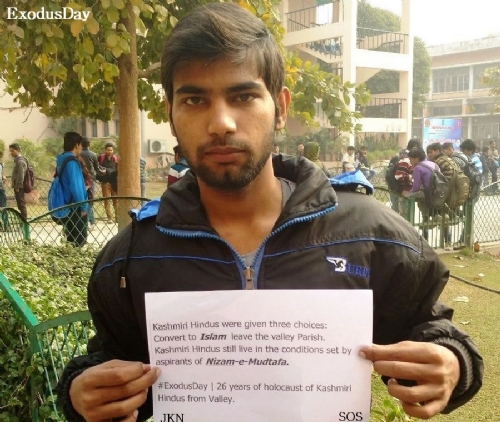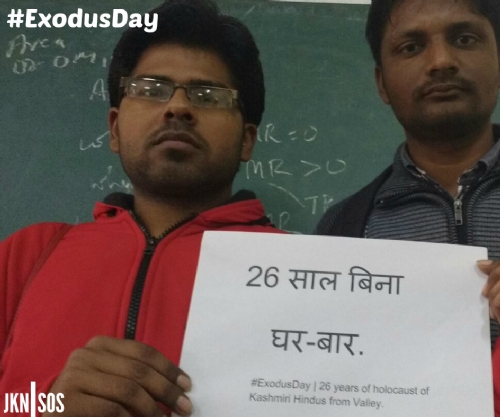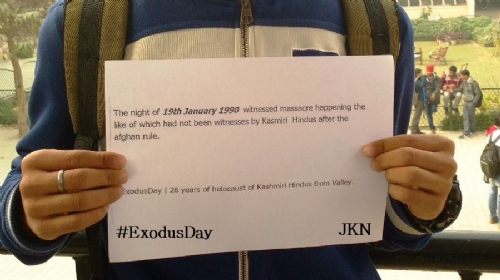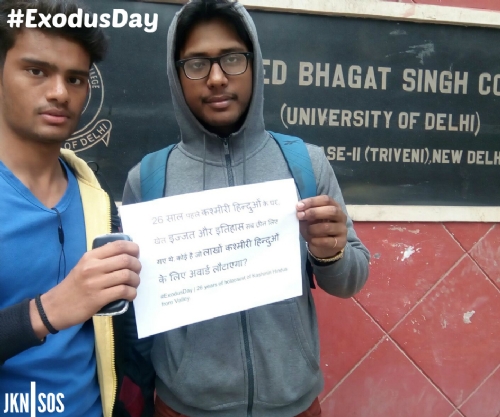 RELATED ARTICLES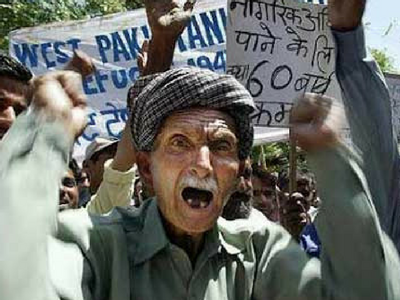 Posted on 7/3/2017 12:35:25 PM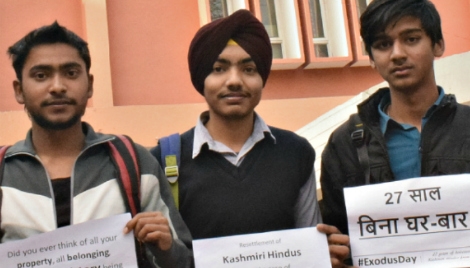 Posted on 1/20/2017 11:03:11 AM
In second consecutive year, the cause of Kashmiri Hindus found voice among students of DU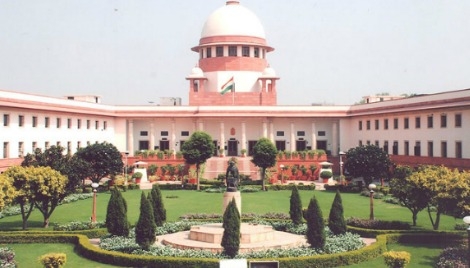 Posted on 12/2/2016 3:00:44 PM