Judiciousness lies in limiting regional aspirations
21 Jan 2016 14:19:05
The slogans on regional 'aspirations' and 'identities' will have to be pushed to the walls and common man's 'local material needs'' would have to be delivered on ground.
By Daya Sagar (Eminent Journalist & a social activist)
Mufti Mohd Sayeed had opined on day one of his taking oath of office Chief Minister of J&K, second time, that since people of Kashmir region have voted overwhelmingly for PDP and people of Jammu Region have voted for BJP he had very faithfully decided for PDP-BJP alliance with the spirit of agenda resting more in development so that any further alienation of the people of two regions could be discouraged. No doubt the 'spirit' was pious but both PDP and BJP could not rise much above simple 'political constituency interests' and kept on reminding their people that each of them represented only 'one' region. They had come together to bring the people of the regions together again but the way the 'two allies' had worked for 10 months appear to have made the distances to further grow and the way PDP has ventured on 14th July into performance appraisal of Mofti Mohd Sayeed – Nirmal Singh lead J&K Government before spelling out re alliance with BJP or otherwise too indicates so.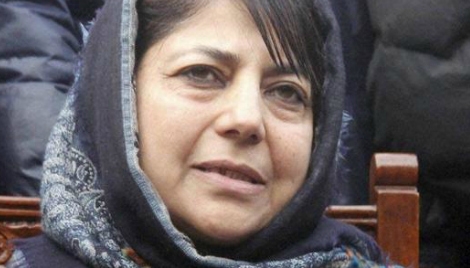 Mufti had summarised on 1st March 2015 that the way people voted in 2014 legislative assembly elections very clearly demonstrated that the people of Jammu region are poles apart from the people of Kashmir region ( one is north pole and other is south pole). Such observations should have worried atleast New Delhi but surely it was taken very lightly.
Mufti Sahib had opined that the aspirations of the people of two main regions of J&K are different. This 'sermon' from the 'elder' leader who had remained a Union Minister twice and was taking oath of office of J&K Chief Minister also for the second time should have been taken as alarming and seriously note by 'New Delhi' BJP leadership but it appeared that it was not taken so. While referring to aspirations of two regions being different Mifti Sahib did not mean that Kashmir region ( 'Kashmiri') people wanted 'cement concrete' roads and Jammu people wanted 'macadam' black top roads; by talking of different aspirations Mufti Sahib did not mean that Kashmir people wanted 'thermal power' and Jammu people wanted 'hydel' power. Whereas, while talking of different 'aspirations' Mufti Sahib had been indirectly referring to such conceptual and emotional aspirations that among other things concerned issues like so called 'Kashmir dispute', Art-370 of Constitution of India, Center state relations ,Indo- Pak relations, 1947 accession, common civil code, Kashmiriat, local identities, human rights and like; but in this direction no much positive work was done by Delhi that was otherwise more needed for amicable ideological reformation.
In Jammu Region many BJP supporters started questioning the wisdom of the architects of the draft of the BJP-PDP 'agenda for alliance'. More eyebrows were raised in Kashmir valley too since over the years the local leaderships as well as all non BJP political parties have been, among other things, had been talking more of J&K being the only muslim majority state of India and RSS backed groups /parties were being named as the agencies working to dislodge the muslim majority identity of 'Kashmir'.
The inter regional distances had grown over the years since the politicians had associated with the identity of J&K ( Kashmir) slogans on 'Kashmiriat'/ special status / Art-370 and like more for vote seeking and very very less for the benefit of the common man. What damages have been caused to the socio-political aspiration bonds in J&K and how serious has been the onslaught on the peace and stability in J&K could well be gauged from the opinions that many academicians, advocates and civic society activists are expressing in local media. Mehbooba Mufti must take positive leads from such suggestions for a stable government worth repairing the damages caused to inter- region socio-political aspiration bonds.
People had asked on 8th Jan itself that will Mehbooba Mufti accept to assume the office of Chief Minister of J&K and was the delay due to some internal bickering with in PDP or because she wanted to have some changes in the terms of alliance with BJP? People for last 10 days have remained occupied more with such like questions than expressing sympathies with Mufti family. More so, even if there was any resistance from within the PDP cadres for Mehbooba to assume office but Mehbooba still willing to become the Chief Minister she would have taken oath without losing any time since her party and BJP had expressed no reservations on 8th January.
A politician will go with one of the lesser enemy to see that two of the other enemies do not come together. And the same way the criticism for delays in forming government and half said offers of support to PDP from NC or Congress should be seen.
As regards Mehbooba carrying alliance with BJP there should not be any serious problem at the momentsince they have numbers but how successfully they approach the year 2020 could be a question. No doubt in case Mehbooba takes oath as Chief Minister she has advantage of being ally of NDA government.
Yes, what could be the challenges before Mehbooba for carrying her party worth standing to challenges of getting through the 2020 elections needs to be truthfully examined by Mehbooba herself.
Mehbooba Mufti will have some difficult challenges to face in coming times. PDP has so far routed NC by riding on the 'chariot' of Self Rule, but PDP can not drive this 'chariot' to the ultimate and 'her followers', particularly in Kashmir valley' have started questioning. PDP's 'self rule' formulae ( Autonomy for J&K from India nation State) in a way goes beyond the constitutional limits that bind National Conference's Greater Autonomy doctrine as regards the Center – State power sharing. But PDP also well knows that PDP can not carry the 'self rule' doctrine to its ultimate execution. So, it will be better for PDP to find some alternate way out for taking to future political game plans on level grounds vs NC with in the provisions of constitution of India and see that instead of 'sending sermons' on external affairs more attention is paid to internal affairs of State only. How would PDP defeat NC by abandoning 'this' chariot would be a big challenge for PDP. And for that, among other things, the slogans on regional 'aspirations' and 'identities' will have to be pushed to the walls and common man's local material needs would have to be delivered on ground. To start with the job may appear difficult but surely it will payback. Mehbooba Mufti is young leader, can have time to face more elections and hence she can afford to take risk for venturing into pure mainstream politics as otherwise with fractured mandates the peace and stability in J&K would remain a remote possibility even in future.
Any how in today's politics, anything abnormal too can happen. PDP can join with Congress and Sajjad Lones 'mainstream' People Conference may not be surprise entry to raise the numbers from 44 to 46.
Of course possibilities of BJP–NC are not extremely remote but for that BJP will have to take some additional steps forward worth assuring Dr. Farooq Abdullah that no unfair political gamesmanship will exercised during the alliance.
( Daya Sagar is a senior journalist and a social activist [email protected])
RELATED ARTICLES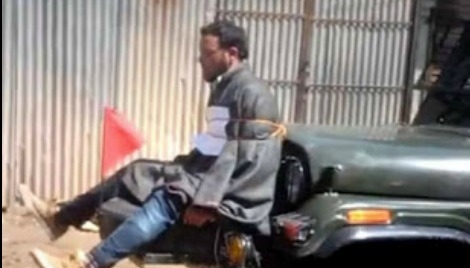 Posted on 4/17/2017 10:56:32 AM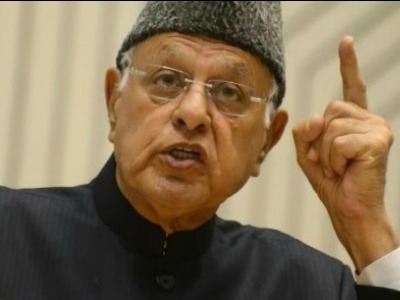 Posted on 4/14/2017 4:00:05 PM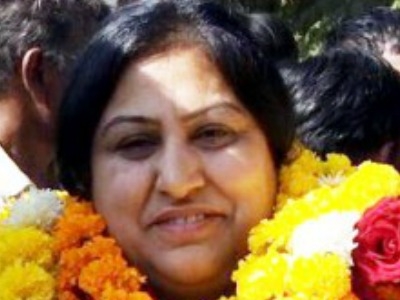 Posted on 12/30/2016 12:26:12 PM