PM Discusses his vision about India and JK with students from state
07 Jan 2016 22:10:11
JKN
CHANDAN ANAND
JANUARY 7
Around 240 students from Jammu & Kashmir were on tour under an initiative ' Watan Ko Jano' by Union MHA and State Government. During their tour they had interaction with Prime Minister Narendra Modi at his residence 7, race course road followed by a tea party organised for the students from the state of J&K. In his discussion with the students Prime Minister told them about his vision for India and J&K in particular. He said he has vision for development of Jammu & Kashmir which has immense potential of tourism to make people of State prosperous. He interacted with 240 students from State in detail about his vision for State.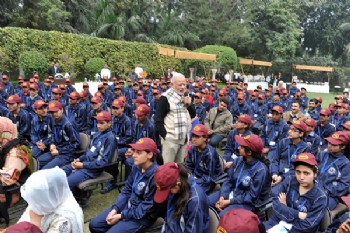 Prime minister Namrendra Modi with students from JK
"The State of Jammu and Kashmir has immense potential of tourism, which, in turn, would bring prosperity to the people of the State," Modi said during his interaction with the youth, who were drawn from different parts of the State. He also talked about his vision of Housing for all by 2022 in the whole country including Jammu & Kashmir. He said that each and every person of country must have his own house in the next six years time. The scheme was being jointly implemented by various concerned Ministries and Departments in Jammu and Kashmir and was being constantly monitored by the officers of the Prime Minister's Office (PMO).
The students also posed a series of question to the Prime Minister and Prime Minister replied to all the queries and questions of students in detail. He put counter questions to the youth and was happy to get their reply. During his interaction with the youth, Modi also touched upon the subjects of physical and digital connectivity across Jammu and Kashmir.
"The Union Government was working to ensure good physical and digital connectivity across the State," Modi said. The students were aged between 15 and 24 years and mostly belonging to militancy-affected families, orphanages and weaker sections of society, majority of whom had been visiting the Indian capital for the first time in their life. The Prime Minister called upon them to rise big in their career.
RELATED ARTICLES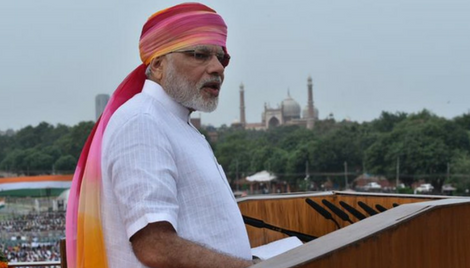 Posted on 8/29/2017 4:22:37 PM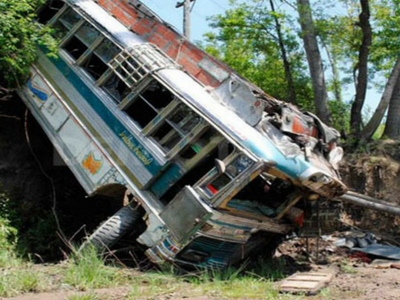 Posted on 7/17/2017 12:58:02 PM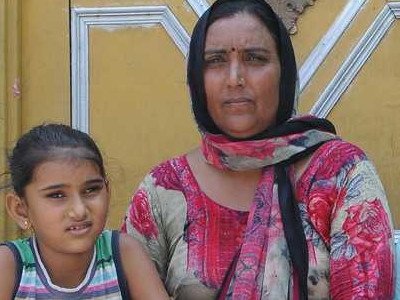 Posted on 6/26/2017 12:36:51 PM
12-yr-old's letter to PM ensures her father's return from Pak jail