Maharaja was great votary of joining Indian Union: Jitendra Singh
09 Oct 2016 14:37:41
Avtar Bhat
JAMMU, Oct 8: Reitera-ting that the agenda of Narendra Modi Government is to retrieve the Pakistan occupied Jammu and Kashmir, Gilgit and Baltistan, Union Minister in PMO with Independent charge of North Eastern States, Dr Jitendra Singh today said that present Government is committed to restore the J&K to erstwhile territorial position of Maharaja's kingdom. He also referred to Joint Parliament resolution of 1994 in this regard saying nation is committed to liberation of PoK from the forcible occupation of Pakistan.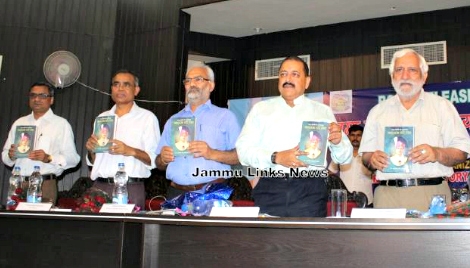 Book On Maharaja Hari Singh Released
Addressing a function at Brig Rajinder Singh Auditorium at Jammu University today organised in connection with release of book on Maharaja Hari Singh, former ruler of the State, written by Dr Kuldeep Chand Agnihotri Vice Chancellor of Central University Dharamshalla HP, Dr Jitendra Singh said that Modi Government is committed to maintain sovereignty and integrity of the country and there will be no compromise on the same.
While giving a stern warning to terrorists, he said the present Government is committed to crush terrorism with iron hands and there are no two thoughts about it. Moreover, there will also be no compromise with the dignity of the security forces, he added.
The function was organized by Jammu and Kashmir Study Centre (JKSC) in collaboration with Department of History, University of Jammu.
Dispelling the doubts created by vested elements that the Maharaja was opposed to accession of J&K to Indian Union, he termed the accession full and final and called for celebrating October 26 as Accession Day hence forth.
He said if any one has any problem about the same, he can be made to understand that when there is no problem in celebrating Haryana Day etc what problem can be there in celebrating Accession Day of J&K on October 26.
"Notwithstanding the special Constitutional position of the State, there is no harm in celebrating October 26 as Accession Day," he added.
"We have become more loyal than king and now time has come when we should come out of this psychological emancipation", he said.
He said it was the outcome of Maharaja's sincerity and faith in justice and humanity that during the partition when whole country was burning, Gandhi Ji saw a ray of hope in J&K. "The people who today also say that Mahatma Gandhi had seen a ray of hope in J&K must understand it was not because of their efforts but the credit for the same goes to former ruler as during his rule there was no communal tension in the State as his one of the manifestations was communal amity, he added. He regretted that the successive rulers ruined that ray of hope which Gandhi Ji had seen in J&K and "we are guilty for that."
Dr Jitendra Singh said the greatest abuse of Maharaja's legacy is that we have abused the word secularism and this word is chosen by those only who misuse the religion." While referring it to present context he said today there is no clarity in heart whether Burhan Wani was a terrorist or not and the reply to this question comes in philosophical terms.
The Union Minister regretted that today question mark is put on Army and nationalist forces by certain elements but they themselves never dare to call terrorist a terrorist. Dr Singh also dispelled the opinion that Hari Singh wanted J&K to remain independent State and said that there were only two options granted under Indian Independence Act to the princely States. They had to choose between India and Pakistan and there was no third opinion hence question of Maharaja choosing to remain independent did not arise."

Giving full credit to Maharaja for accession of the State with Indian Union, Dr Singh said the present problem of J&K is not because of Hari Singh but those who succeeded him including former Prime Minister Pt. Jawahar Lal Nehru. "Pt Nehru is also to blame for the same as he tried to make new experiments which could not succeed", he added.
He regretted that even the son of Maharaja and senior Congress leader, Dr Karan Singh also said in Parliament that J&K has not merged with India and same is being repeated on twitter by former Chief Minister, Omar Abdullah. However after the surgical strikes, Omar has stopped writing on twitter, he added.
Dr Singh said that merger option was for smaller States like Mysore, Hyderabad, Patiala etc to join the big States like Karnataka, Andhra Pradesh and Punjab and not for J&K which was a full fledged State.
The Union Minister said that out of 2.25 lakh sq km area of undivided J&K which was during Maharaja's rule the present area of the State is not more than one lakh sq kms while rest is with Pakistan.
He said the role of UNO has also become fractious as Pakistan did not remove its army from the portion forcibly occupied by it.
Addressing the function, VC Central University HP, Dr Agnihotri regretted that whosoever wrote on Maharaja created confusion about him instead of removing the confusion.
Maintaining that Maharaja was great votary of joining Indian Union that he opposed Sheikh and Nehru who favoured that 1846 treaty be made null and void to make J&K part of British India and if it would have happened the J&K would never have been part of India. If this policy would have succeeded, the Kashmir would have been part of Pakistan today, he added.
He also said that Maharaja did not want to be independent saying that he had not received a single proof in this regard.
He said Jammu University is duty bound to have an impartial research on Maharaja as controversies about him were created by those who wanted to save their skin.
In his presidential address, VC Jammu University Prof R D Sharma said that during the Maharaja's rule, before it and after it J&K remained inclusive and maintained its secular character.
In his welcome address, Prof Jigar Mohammed, HoD History termed Maharaja Hari Singh as the most leading ruler of the sub continent, who said the justice to all is my rule."
Speaking on the occasion Ashtosh Batnagar, Director, J&K Study Centre said his organization is trying to study history of the State and conduct research and disseminate it to people.
The vote of thanks was proposed by Dr Gautam Mengi, president J&K Study Centre.
Earlier, talking to reporters, Dr Jitendra Singh said that Government is committed to welfare of border people and many steps were taken by the present Government in this regard. He said about 11,000 toilets will be constructed for women folk in border belt and the process was started from Hiranagar border.
Out of them, one hundred toilets have been constructed so far. Besides, the work on concrete bunkers was also started from LoC area and it will cover the entire border belt to provide shelter to people during the border shelling.
He said in addition to it, 80 kanals of land was identified for the border people in Hiranagar belt by the State Government on his insistence and persuasion so that five marlas of land can be provided to each family from border areas. The file is in Revenue Department which wanted to introduce some provisions in it that after the allotment of land to the people it may not become a security concern as no body will be ready to reside near border and settle in safer areas. The Government is discussing the modalities for the same and a decision can be taken soon as various options are being worked out in this regard, he added.
Courtesy: Daily Excelsior
RELATED ARTICLES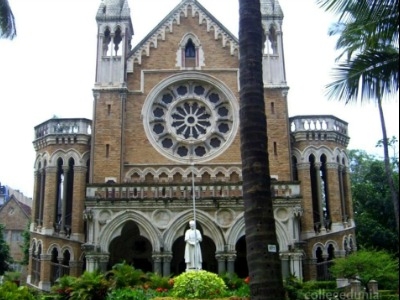 Posted on 6/13/2017 1:00:42 PM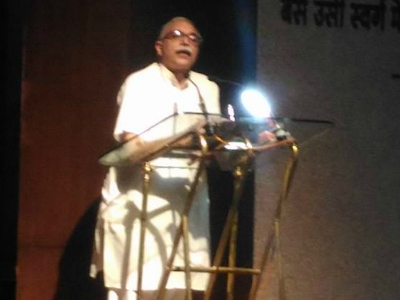 Posted on 7/26/2016 5:20:40 PM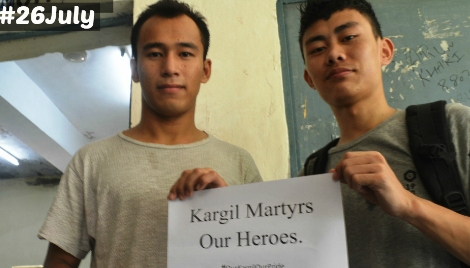 Posted on 7/26/2016 3:20:02 PM