Social Media in Kashmir: Playing with the Life, Peace and Youth
29 Apr 2016 14:13:03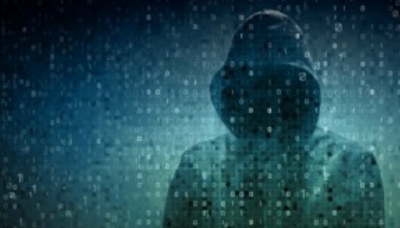 Abha Khanna
The virtual world has virtually overtaken the real world this time. Social media platforms have become effective tools in the hands of the anti-India lobby – spreading lopsided version of 'news' and creating perceptions that suit their purpose. With a handful of social media players working on their computers and another handful engaged in stone-pelting and anti-India banner protests, the separatists are again trying hard to foment trouble in the Kashmir valley. It's, after all, their fight for survival.
The strategy is to focus on small pockets within the valley where they still have some influence left, create an issue as an excuse to spark street violence and then use social media handlers to spread the incident like wildfire to the world.
The Handwara issue is a perfect case study of how these people are training themselves to coordinate their efforts. Here's how the Handwara 'incident' was blown out of proportion with the effective use of social media tools:
Kashmir Dispatch (KD), a valley-based 'news agency', broke the 'news' at 4.10 p.m. with the following headline "Kashmir youth shot dead as protests spur after trooper molests student". Note that this headline and the accompanying article violated standard journalistic and legal principles by declaring the 'trooper' guilty of molestation at the very outset. It read: A youth who was shot at during protests after an army trooper molested a girl student in Handwara town has passed away, medical sources in the police district told Kashmir Dispatch.
An accused can be declared guilty only after a procedural inquiry finds due evidence against him. Till then, responsible media always uses words like 'alleged', 'accused' and 'reported'. Also note that in this particular case, the victim herself had been denying right from the beginning that she was NOT molested by anyone. There was no mention of this fact anywhere in the 'news' story. Obviously, no one was listening to the 'victim'.
Another purported news agency 'J&K News Service' (JKNS) immediately picked up this 'news' and put it up on its website verbatim, quoting KD. The JKNS is a clearly pro-separatist 'news agency' which refers to anti-India protestors as 'pro-freedom protestors' and refers to Anantnag as 'Islamabad' (a typical separatist terminology that has no official sanction whatsoever). Interestingly, when reporting about local boys named by the 'victim' for manhandling her, the agency is careful to use the word 'accused'.
Now this 'breaking news' was immediately picked up by over 50 Facebook pages, which then actively kept spreading content on the Handwara issue. Of these, 15 pages have a following of more than 10,000 users. Out of these 15 pages, there are 9 pages with likes ranging from 50,000 to 1,10,0000.
Greater Kashmir (local newspaper with clear separatist leanings), J&K News Service, Kashmir Life, JandK Headlines, Fast Kashmir, Srinagar News Agency, Green Team Pakistan were the most shared pages on Handwara issue.
Most of the pages broke this 'news' between 4:15 to 4:30 p.m. Then it was published by Greater Kashmir at 4:38 p.m. and within few minutes it was shared by hundreds of net users.
During the next two hours, internet was full of news stories and videos related to Handwara. All the pages started sharing graphic images of boys killed and injured. Images of dead bodies, people mourning over dead bodies, blood splattered on the ground and police men firing teargas shells were constantly uploaded on the net and frequently shared by all the pages mentioned above. Many pages used the term "Indian Army (or troopers) killed two Kashmiris".
The security agencies need to urgently design a mechanism to check and act against such social media players, or else these anti-social elements will continue to use these techniques to foment trouble.
Courtsey: www.organiser.org
RELATED ARTICLES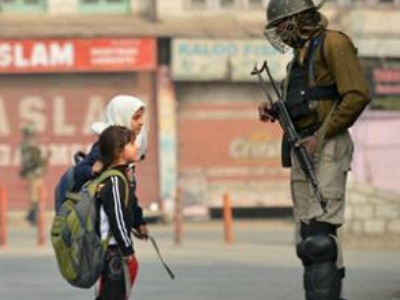 Posted on 6/19/2017 4:10:30 PM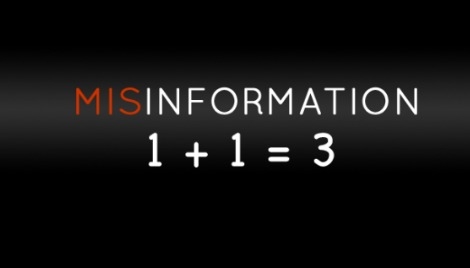 Posted on 6/13/2017 2:24:03 PM
Jammu Kashmir – Victim of misinformation and lack of information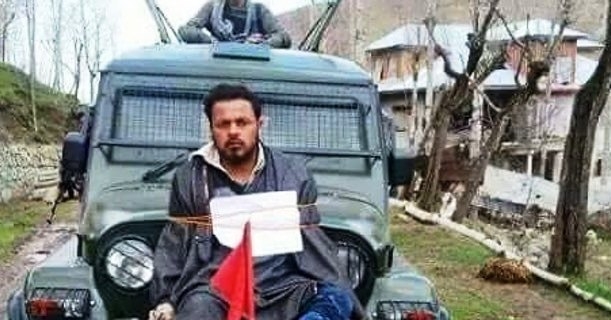 Posted on 6/5/2017 6:36:40 PM