PDP and NC need to leave the "special status" rhetoric and work for peace and stability
27 May 2016 16:14:05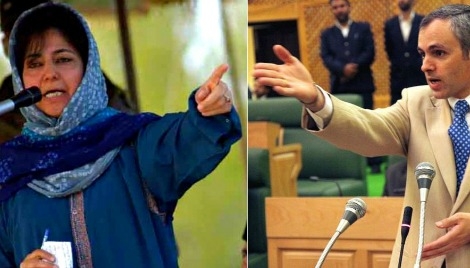 Daya Sagar
Mehbooba Mufti Ji has sought the help from one and all in her efforts for creating an environment of peace & stability worth achieving the development that she has targeted. But for initiating the process for creation of an environment of peace and stability both PDP & BJP will have to this time work on ground with a difference (rising above the conventional slogans of regional aspirations and conflicting notes ). Mehbooba Mufti had, before taking oath of office on 4th April, also indirectly requested BJP leadership for keeping the irritants like abrogation of Art -370, debates on Art-35A under the mat for effectively carrying on the coalition government. Good but unlike earlier days she will also have to make the J&K bureaucracy and PDP leadership to refrain from making any references about 'poles apart' ideology of her alliance partner and instead look for streams worth linking ideologies. The next five years will have to be carried along by the two allies (i) by carefully identifying the 'political' irritants; (ii) by avoiding use of the terms and description like J&K being only muslim majority State of India, Article -370 & Special Status of J&K, people of J&K enjoying dual citizenship, special status symbols like 'own flag' - 'separate/own Constitution that have so far kept the people involved in divisive and distancing debates; (iii) by reinventing expressions and avoiding use of the expressions attached to slogan like ek Vidhan-eknishan- ek Pradhan ;(iv) without talking of regional and sectoral aspirations; (v) by drafting and executing welfare programmes on ground and above all making the Government institutions to deliver services in routine.
The Chief Minister also needs to advise her colleagues as well as senior government officers that they too should not get exited on NEET like issues worth dragging in "special status & Art-370" and make loose statements on such sensitive issues. Instead concentrate on logics of good and bad for the common man of J&K. At the time of PDP-BJP first 'handshake' on 1st March last year Mufti Mohd Sayeed had in a way opined and BJP had nodded that their ideologies & perceptions about the indian state of J&K are almost poles apart. They have again come forward to run the government and it has to be now ensured that J&K is not once again pushed into circumstances where it was made to land just with in10 months of Mufti Mohd Sayeed taking oath as Chief Minister. This time Mehbooba Mufti must have taken the decision to continue with BJP after careful considerations. .
Being head of a regional party Mehbooba Mufti will have to take more of challenges on the ideologies cultivated and nourished in J&K over last four decades by political leaderships including that of NC & PDP. PDP has been claiming that it has a vision about Jammu & Kashmir" and how far Mehbooba can carry 'with' that without entering into constitutional controversies will be a real test and she will have to start with taking Art-370 as an article of Constitution of India instead of carrying it as a "symbol" of "constitutional separatism".
Since people of J&K are living in a democratic system, the new government will also have to on rework the socio- political strategies its constituents ( for present government they are PDP and BJP) .In J&K the more need of the day is to attend to the ideological and conceptual framework that the people of J&K ( to be more specific , people of three different regions ) have been made to live in over last 6 decades..
In the present day environment conceptually& ideologically the people of Jammu region ( also Ladakh region to some extent) and that of Kashmir Valley are often found to react very differently to even issues concerning 'nationality'. So, the issues will have to be addressed rising above the conventional political ambitions and targets and without that peace and stability will not return to J&K.
BJP has all these years professed more for indian nationalism ( Bhartiayta ) and PDP have all these years conducted their political ambitions more around slogans of 'Kashmiriyat'. BJP has been referring more to settling the "issues concerning needs of the people of J&K" where as PDP has been talking of "Kashmir issue" in focus worth taking care by government of India. But now the two will have to dare abandoning their earlier political overtones and instead dare taking to the socio- economic needs of the people of J&K.
No doubt the agencies and groups who see their survival only in J&K remaining disturbed and in rivalry between Jammu Region and Kashmir Valley will keep on creating controversies. For that Mehbooba Mufti will have to take lead in involving non political social groups for carrying the 'repaired' facts and truths about J&K to the people so that they are able to recast their concepts of "regional aspirations". As suggested earlier also
People have started asking - willshe become the FIRST Chief Minister of J&K to deliver peace & stability worth development ? Yes, she may, a good beginning could be made in caseMehbooba's Government concentrate more on the "cashless" means like delivering 'good' to the common man through government services like education, health, social security, material security and checks on private service provider. Make a taxi run on meter to start with, make traffic to run without blocks ( "you have enough manpower to regulate provided…….. ) , . For these seed inputs no 'additional' fund allocations are needed from Center.Peace &stability will surely return to J&K in Case PDP leadership works without "special status".
( Daya Sagar is a Sr Journalist and social activist [email protected] )
RELATED ARTICLES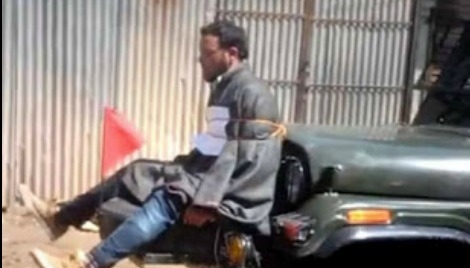 Posted on 4/17/2017 10:56:32 AM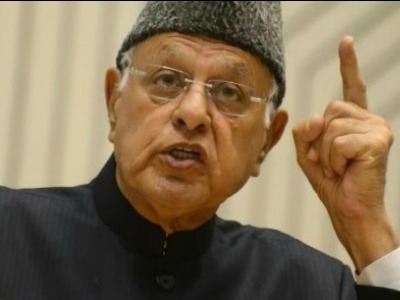 Posted on 4/14/2017 4:00:05 PM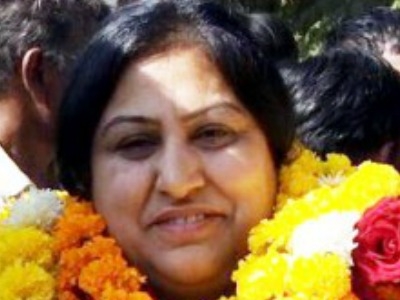 Posted on 12/30/2016 12:26:12 PM