PoK Refugees
13 Jul 2016 16:25:20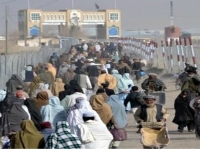 PoK Refugees
Proff. Narender Singh
It was terrible moment in the history when people forced to leave their homes in what now constitutes the Pakistan occupied Kashmir (PoK) in 1947 when Pakistani forces attacked Jammu & Kashmir. Subsequently, there were two more phases of movement after the 1965 and 1971 wars between India and Pakistan. Those who migrated from PoK(mainly from Muzafarabad, Poonch,Kotli, Bhimber and Mirpur areas) are yet to be settled and live even today without 'refugee' status. The government's position has been that, since they have migrated from PoK, which is legally a part of India, they are technically not qualified to be categorized under the 'refugee' bracket. Hence, they cannot claim the benefits of refugees. For the same legal reasons, recently the Indian government has refused to pursue the compensation that is supposed to be given to those people in Mirpur, whose properties have been submerged due to the construction of the Mangla dam, funded by the World Bank.
Today, there are more than 1,200,000 people from PoK staying in and around Jammu with no political status, nor with any promise from the State and Union governments on where they stand in the Kashmir conflict. It is unfortunate that this section has been left outside the purview of both the Round Table Conferences organized by the Interlocutors on J&K. There are twelve hundred thousand wounded souls of PoK, who were subjected to genocide by the Pakistani forces in October-November 1947. This raid destroyed not only the life and property of lakhs of people but also the very fabric of human society and relationships. Thousands of innocent people were mercilessly and brutally slaughtered, property worth millions of dollars was looted and destroyed, women of all ages were kidnapped, abducted and ravished, and unspeakable atrocities were perpetrated.
Pakistani troops attacked the state of Jammu and Kashmir on October 22. This resulted in a full-scale invasion. Unfortunately, the state of Jammu and Kashmir, and the Government of India failed, which resulted in the total migration of Hindus and Sikhs from the Pakistan occupied Kashmir. This made them refugees in their own state. The Central and the State Government of J&K set upon different schemes to rehabilitate them temporarily at different places, in houses, in shops and other available places. Refugees from Muzaffarabad desiring to settle in Kashmir valley, were not allowed to settle there. Some 300 families of Muzaffarabad who had settled in District Kupwara of Kashmir valley were uprooted again and pushed to Jammu.
In J&K, the State government has always been of the Kashmiris, by the Kashmiris and for Kashmiris. Since PoK refugees were not Kashmiris, they were not allowed to settle in the Kashmir valley. The J&K Government never wanted PoK refugees to settle in the territory. It was the central government's support that allowed some refugees to settle in the Jammu region. Many others were forced to settle in other states like Punjab, Rajasthan and UP. Neither the Union nor the State government has been sincere in settling these refugees. There were schemes, but the administrators of these schemes have been confusing relief measures and small ex-gratia grant, with rehabilitation. These are clear instances of poor, innocent, uprooted people, being deceived by their own government.
The PoK refugees have not been compensated for their properties left behind in PoK territory in 1947. Whenever this issue is raised with the Government of India, we are told that the PoK territory will be retrieved and PoK refugees will be sent back to their places to live in their own homes. These refugees were further told that payment of compensation at this junction would jeopardize India's case at the UN. Can we say with any stretch of imagination that government of India will ever retrieve PoK territory? Has our government enough capacity to achieve that goal? Common sense would answer these questions in "No" and "Never". The Government of India has been employing this excuse to delay this most vital issue of compensation for 60 years now. The fact remains that over a million PoKrefugees are denied the right to their property. They are being grossly fooled.
Even though the Government of India talks of retrieving PoK territory, it has practically closed the case of PoKrefugees as a non-issue and is going to the extent of treating the holocaust of 1947 as a non-event and PoK Refugees as non-entities. The Government of India is also confused over the status of PoK refugees, and whether they are 'refugees', 'migrants', 'displaced persons' or 'internally displaced persons'. In whatever category the PoKrefugees are placed, there are specific benefits for each category to which these people are entitled as human beings. But, we have been deprived of all such benefits. The Government of India is under an obligation to give us all such benefits.
In the resettlement and rehabilitation ofPoK refugees, the J&K Government had adopted a clear policy that no refugees can settle in the Kashmir valley and if possible all PoK refugees should be pushed out of J&K State. Thus, PoKrefugees have been victims twice of communal fundamentalism – first, they were uprooted from their homes and second, and they were treated most shabbily by the State Government with regard to rehabilitation, because they were non-Muslims. The J&K Government created an authority titled Custodian of Evacuee Property to safeguard the property of Muslims who migrated to Pakistan in 1947 and were settled there permanently as citizens of Pakistan, and fully compensated them for their properties left behind in J&K State. Instead, the J&K Government should have created an authority to assess the properties in PoK. In 1982, the J&K Government passed an Act in the assembly titled Resettlement Act 1982 by virtue of which Muslims who had migrated to Pakistan, and settled there as permanent citizens, could come back and claim their properties. This was yet another blow to the process of resettlement of PoK refugees. Main Demands-
Set up a commission to access the loses of PoK refugees in 1947. Politically, PoK Refugees are orphaned, as they do not have any segment/constituency of their own, despite the fact that 24 Assembly seats are kept reserved for the PoK area in the J&K Assembly. What purpose do these reserved seats serve? We do not know. While 1/3rd of the population ofPoK area is residing on this side of the Line of Control, why is it that even 1/3 of these reserved seats are not open for these refugees by creating floating constituencies or constituencies in exile? This has been done for the Kashmiri Pandits by providing them an Assembly segment of Habbakadal for which they (KPs) can cast their vote from any where in India Why has this not been done in the case of PoK Refugees?
Those displaced from PoK should be accorded refugee status so that they are provided all benefits under national and international laws. At the national level. Representative of PoK refugees must be included in the dialogue on J&K at every level, being a first and natural party. At the technical level, an autonomousPoK Refugee's Development Board should be constituted with all financial powers and liberal aid for their upliftment and betterment. The houses and the land on which thePoK Refugees are living at present as tenants should be allotted to them permanently. In PoK, the claims of moveable and immoveable property left behind in 1947 should be registered immediately. The claims of these properties should be settled at the present market rate. Until the final settlement of the issue, the benefits which are provided to Valley migrants should also be given to the PoKRefugees. These include monthly cash doles, ration money, and reservation for their wards in professional and technical colleges of the country, etc.
Unemployed educated PoK refugeeyouth should be given interest-free loans to enable them to establish their businesses, and these youth should also be given reservation in government jobs. In addition, with regard to those who had their accounts at the Mirpur branch of the J&K Bank, the money lying in this bank should be paid to the account holders or to their legal heirs with interest compounded from 1947. Finally, PoK refugees including those in Bhor, Chatha, Simbal, Gadigarh, Badyal Brahmana, Keerian Gandyal and Raj Bagh should be provided with all civic amenities and health services.
(Writer, Proff. Narender Singh is a Chairman of PoK refugees Sangharsh Morcha.)
RELATED ARTICLES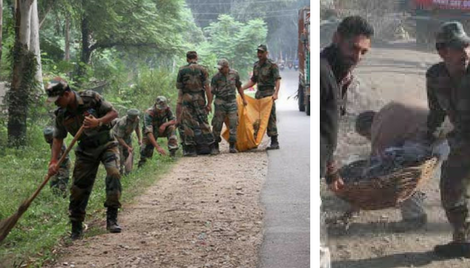 Posted on 10/12/2017 11:55:42 PM
Army's assistance in 'Clean India' mission is invaluable for Jammu and Kashmir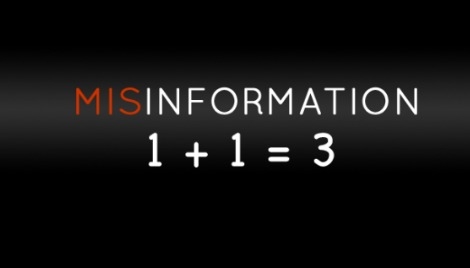 Posted on 6/13/2017 2:24:03 PM
Jammu Kashmir – Victim of misinformation and lack of information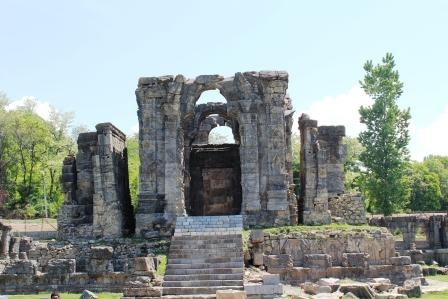 Posted on 5/27/2017 9:51:02 PM