Facts about GB
14 Jul 2016 16:30:09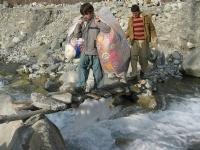 Pakistan occupied Jammu & Kashmir (PoK) is composed of Gilgit-Baltistan Region, and Muzaffarabad and Mirpur divisions of the former Princely State of Jammu & Kashmir.
Salient features of Pakistan occupied Kashmir (PoK)
Total Area of PoK: 85,793 sq. kilometer
Administrative Divisions:
Two, namely Mirpur-Muzaffarabad (referred to as Azad Jammu & Kashmir or AJK by Pakistan) and Federally Administered Gilgit-Baltistan (FAGB).
Area of Gilgit-Baltistan in the current shape: 74,600 sq. km
Area of Gilgit-Baltistan occupied by China before 1963: 19,313 sq. km
Area of Gilgit-Baltistan ceded to China by Pakistan in 1963: 5,800 sq. km
Area of occupied Chitral: 14,850 sq. kilometer
Area of occupied Shinaki-Kohistan: 5,398 sq. kilometer
Gilgit-Baltistan was previously referred to by Pakistan as the Federally Administered Northern Areas (FANA). It is the northernmost political entity within the Pakistan occupied Jammu & Kashmir (PoK) and is under direct control of federal government of Pakistan. The region borders Ladakh (and Tibet) to its east; Xinjiang to its north; Afghanistan and Tajikistan to its north-west; Chitral to its west; Dir, Swat, Kohistan and Kaghan districts of NWFP to its south while AJK and the Kashmir Valley lie to its south-east. The Dogras of Jammu & Kashmir amalgamated Baltistan with Ladakh and brought under the Jammu province, while Gilgit Agency, Gilgit Wazarat, Gilgit Tehsil, Chilas, Ghizer, Hunza-Nagar and Darel-Tangir were ruled as part of Kashmir province.
Salient Features of FAGB:
Area of FAGB: 74,600 sq. kilometer
Population: Approximately two million including almost 300,000 people as part of Diaspora living in different cities of Pakistan
Capital: Gilgit
Districts: seven
Baltistan Region is divided into Gangche and Skardo districts
Gilgit Region is divided into Astore, Diamer, Ghizer, Hunza-Nagar and Gilgit districts
Ethnic Groups: Shin, Balti, Burushu, Puriki, Ladakhi, Wakhi, Yashkun, Tibetan, Mongol, Tatar, Mon, Khowar, Dom, Gujjar and Kashmiri
Religious Groups: Shia (Twelvers), Nurbakhshi (Twelvers), Shia-Ismaili, Sunni, and Ahlehadith
Languages: Shina, Balti, Wakhi, Khowar, Gujjari, Burushaski, Puriki, Kashmiri
Literacy rate: 15% male; 3.5% female (World Bank estimates of 1997)
Per Capita Income: Per capita per annum income of Gilgit-Baltistan is around one-fourth of Pakistan's average (US$264 compared to Pakistan's US$ 1,071).
State of Infrastructure: More than two-thirds of the villages lack potable water, electricity, telephone, health units, girls' schools, paved roads, ration depot, and pony tracks.
RELATED ARTICLES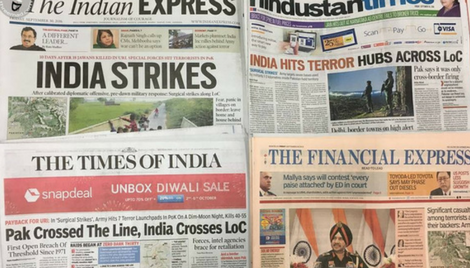 Posted on 9/30/2017 4:30:25 PM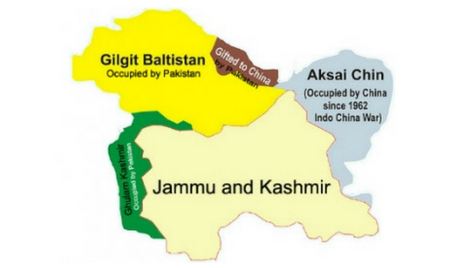 Posted on 9/2/2017 10:52:17 AM
Forcible land grab in Gilgit-Baltistan despite stiff resistance of locals