PoK is part of India?
14 Jul 2016 13:41:06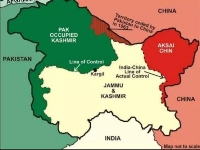 PoK is part of India?
MUMBAI, Sept 13: Seeking time to file a reply to a petition, the Union Government today told the Bombay High Court that it had sought information from the Home Ministry whether Pakistan-occupied-Kashmir (PoK) was part of India.
Justice A M Khanvilkar and Justice R Y Ganoo were hearing a petition filed by Siraj Khan, who claimed to have accidentally entered Indian territory as a nine-year-old boy and now seeking a direction to deport him to PoK after being arrested for illegally sneaking into the country.
Additional Solicitor General, Kevic Setalvad, informed the bench that a letter had been written to the Home Ministry seeking clarification whether PoK was part of India. As the Home Ministry had not yet replied, the Centre asked for time following which the Judges deferred the matter to October 1 for the Union Government to file a reply.
Earlier, the Maharashtra Government had said that PoK was part of India and assured to withdraw cases under the Passport Act and Foreign Citizens Act against the man seeking to be deported to the disputed region.
However, the Court asked the Centre to take a stand on this issue and file a reply.
According to Khan, he had approached the State CID to seek its help in going back but the police registered a case against him for entering the country without a passport.
The State Government contended that PoK is part of India, as per the Indian Constitution, and thus Siraj Khan is a natural citizen and the case against him under Passport Act and Foreign Citizens Act should not have been registered and will now be withdrawn.
Earlier, the High Court had rapped the State Government for allowing a man without a passport to stay in India for so long and directed the Government to clear its stand on the matter.
The petitioner claimed that he entered into the Indian territory when he was nine-year-old and has been staying here since then.
Initially, he went to Delhi and from there travelled to Uttar Pradesh and then came to Mumbai. He is now residing in suburban Wadala with his wife and three children.
In June 2009, the petitioner said, he approached the CID office in Mumbai and requested them to send him back to PoK. He contacted his relatives there and got his original native documents faxed to the CID office.
But the police, instead of taking a humane approach, booked him under various Acts, the petitioner contended. (PTI)
RELATED ARTICLES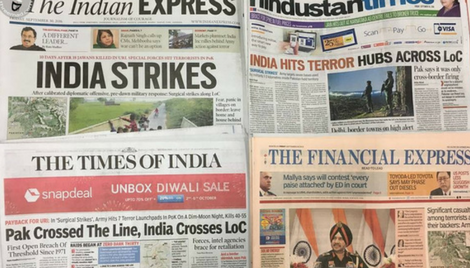 Posted on 9/30/2017 4:30:25 PM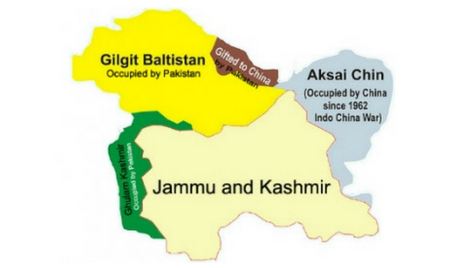 Posted on 9/2/2017 10:52:17 AM
Forcible land grab in Gilgit-Baltistan despite stiff resistance of locals