Raj Nath Singh is handling J&K affairs with a difference, let see how far he can !
13 Sep 2016 13:36:09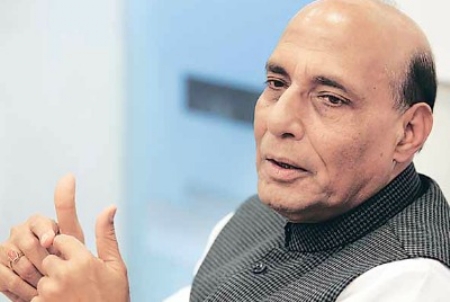 Daya Sagar
After 8th July this year the way Union Government has acted so far it has set some hopes for betterment. In the past when ever there used to be some turmoil in Kashmir Valley GOI would be rushing immediately some all party delegation or committee to J&K but this time inspite of repeated demands from the opposition benches Government of India did take some time for deliberations &consultations by the leaders of various political parties and members of the nominated all party delegation before setting on journey to Kashmir Valley. Raj Nath in a way has so far held to what he has been saying since 18thJuly till he had a review meeting on 7th September in Delhi with the members of the all party delegation that had visited J&K from 4th to 5th September. To be brief Raj Nath Singh had opined that
(i)The parliamentary all party delegation that would any time visit J&K will have internal consultations before leaving for Kashmir valley
(ii) GOI will consult J&K Chief Minister for identifying the stake holders for talks
(iii) GOI would prefer that the J&K Chief Minister also discusses the issues with local stake holders so that the agenda becomes brief
(iv) and what ever talks will be held by GOI with the local stake holders that would be with in the arena of Constitution of India.
The seriousness of the Home Minister is reflecting from the impressions given on 7th September that Home Minister may visit J&K again to have some in house discussions deliberations with the main mandated political parties like PDP,BJP,NC and Congress and see that a common approach for handling J&K affairs is drawn worth placing before the Union Cabinet. How far Raj Nath succeeds has to be seen but so far he has proved to be a person with difference.
All these years GOI has not been that serious about undoing the myths that have been allowed to nourish in J&K but how far the present GOI shows consistent conceitedness in this regard has to be watched. As a test case could be taken the speech made in the Rajya Sabha by Dr. Karan Singh on 10th August. There was much in his speech that needed immediate response from GOI but the same has not come even after one month of that. Let the Home Minister attend to the questions at least now. Some parts of Dr. Karan Singh's speech that need immediate response from GOI are being quoted here under 10th August Rajya Sabha DR. KARAN SINGH (MP NCT Delhi):
"Sir, the last time I spoke from the heart; today I want to speak from both my heart and my head. With your permission, Sir, I want to place before this hon. House some factors, which may not be fully known and may be a little uncomfortable, but whatever I say would be based upon facts. The day my father signed the Instrument of Accession, it became an integral part of India. There is no doubt about it. On 27th of October, I was in the room; I was in the house when the Accession was signed. However, please remember something more, my father acceded for three subjects: Defence, Communication and Foreign Affairs. He signed the same Instrument of Accession that all the other Princely States signed. All the other States subsequently merged, but Jammu and Kashmir didn't merge. Jammu and Kashmir's relationship with the rest of India is guided by Article 370 and the State Constitution that I signed into law. Yes, it is an integral part of India, but we must realize that from the very beginning Jammu and Kashmir has been given a special position. Now that special position from the original three subjects, is, there has been a whole series of developments. Some may call them positive developments of integration; other people may say, as Yechurji said, negative developments of reducing autonomy. That is a question of which way you look at it. But the fact of the matter is that there was the political Agreement in 1952, Sheikh Abdullah-Jawaharlal Agreement; there was the adoption of the State Constitution in 1957. On 26th January, 1957, I signed that Constitution. Subsequently, there have been a plethora of Presidential Orders which have, gradually and gradually, applied increasingly in Entries from the Union List to the State List. So, this is a process that has been going on for a long time"
Our personal preferences do matter but we can reach a solution only when we have some element of unbiased approach too. We should also keep in mind the environment and social influence in what the people who may be holding otherwise opinion must have lived in the past and may be also living. As regards handling J&K affairs all these years, it will not be wrong to say that a large section of the Indian leadership has been in its subconscious mind in a way believing that accession of J&K did have some element of dispute where as many people in J&K (some even in Kashmir Valley) had been of the opinion that there was no such dispute.
No doubt the approach so far adopted by BJP lead NDA Government towards J&K has put the local 'main stream parties' too under pressures worth reviewing their visions and "questions" they have been raising on India / GOI since they have been in a way asked to test their vision also worth acceptability to the stake holders that they so often refer to and express in plain simple words the 'political solution' they so often talk about since as per GOI the politically J&K is integral part of India.. Of course the separatist too have come under some pressures since so far Union Home Minister has limited the definition of internal stakeholders only to those who have no questions on the truthfulness of 26th October 1947 accession of the then Indian princely state of J&K with India dominion.
But the way GOI / Indian leadership, Indian journalists/ opinion makers like Kuldeep Nayar had been addressing J&K affairs( mostly addressing only with Kashmir Valley Kashmiri leaders in focus )may be many people in recent times in J&K have also started thinking that accession of J&K could be put under some question mark. Whatever the Kashmiri leaders some writers have been saying about J&K affairs hinting against Indian interests has never been corrected neither by GOI nor by Indian leaders/ intelligentsia, rather many have been thinking it worth earning some recognition in case they side with those who talk of Kashmiries being some special and more responsible for J&K going India way.Even persons like Dr. Karan Singh have been at occasions in a way adding indirectly some logic to what the anti GOI/ Anti India people have been saying. What Dr Karan Singh has said in Rajya Sabha on 10th August hasin a way a
(i) supported those people who have been saying that Maharaja Hari Singh had singed instrument of accession under pressure after Indian army landed in J&K on 27 Oct 1947 since he has said that instrument of accession was signed on 27th Oct 1947 by his father in his presence. Whereas, so far, GOI has owned the instrument of accession that bears the signature of Hari Singh dated 26th Oct 1947. This is very serious utterance and more so when Karan Singh was Yuvraj of J&K in Oct 1947and later became regent in 1949, so whatever may be his person but his word would surely matter at international level when separatists would be quoting him. Government of India was supposed to take it seriously on 10th August itself but has not done so even till 09092016 instead one MOS in Union Government in a way totally endorsed Karan Singh on 10th Aug describing him as a "an intellectual joint THE MINISTER OF STATE IN PRIME MINISTERS'S OFFICE - DR. JITENDRA SINGH:
" Mr. Deputy Chairman, Sir, when Dr. Radkakrishnan, during his tour of the United States, finished his speech, President Kennedy rose up and said, "it is very difficult to speak after an intellectual giant has finished speaking." " In the same way, referring to our fatherly figure, Dr. Karan Singh, I think, the timing that has been given to me is difficult. But, Sir, I shall try to do justice as far as possible. Jammu and Kashmir is unique in the sense that it has its own Constitution."
Is not such silence on the part of GOI going to further mislead the innocent local people who are already under the influence of anti-India ideology? I have simply asked GOI to let people know the reality of date of accession as has been quoted by Dr.Karan Singh.
RELATED ARTICLES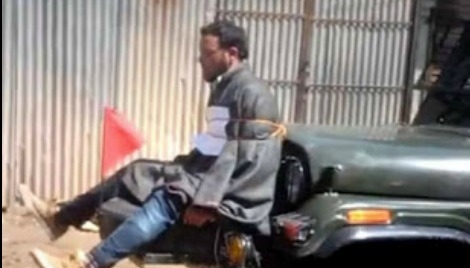 Posted on 4/17/2017 10:56:32 AM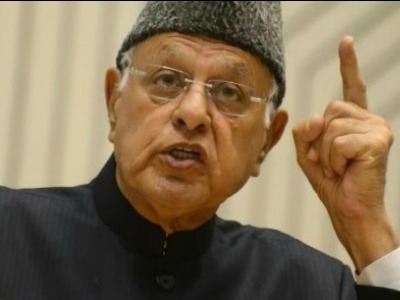 Posted on 4/14/2017 4:00:05 PM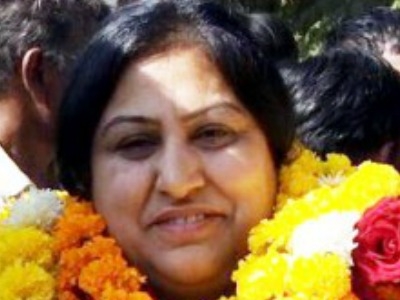 Posted on 12/30/2016 12:26:12 PM