10th August discussion on Kashmir in Rajya Sabha has placed much before GOI to act upon
05 Sep 2016 09:43:59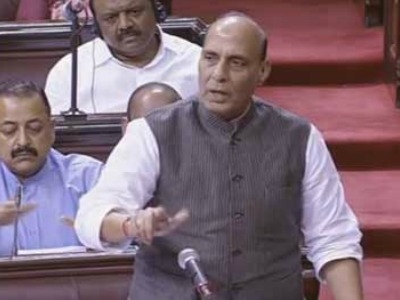 Daya Sagar
This 10th August, during a discussion on the prevailing situation in Kashmir (J&K) after a militant was killed by security forces on 8th July, suggestions have been made by almost all the leaders on the opposition benches that 'Kashmir' affairs should be handled by taking in to confidence all stake holders including 'separatists'( Hurriyat Conference).
No doubt Sh. Shamsher Singh Manhas Ji ( MP J&K) too talked of taking all in confidence including the people of Jammu region as well of Ladakh region (including 1990 Kashmir Migrants, 1947 West Pakistan Refugees, the 1947 DPs from POJK,) but it was in a different context, he appeared reminding the members in the house that for addressing the issues and questions radiating from J&K Parliamentarians should extend their vision beyond Kashmir Valley as otherwise no solution to the issues concerning J&K would be possible in near future . No doubt the 'Kashmir' phobia has been so influencing that even Mr. Manhas, may be unknowingly, while making a reference to the stake holders mentioned 'the first victim' of the 1947 partition of India &that of the injuries inflicted by Pakistan ( the Displaced Persons from Areas of Indian State of Jammu and Kashmir as Occupied by Pakistan - POJK DPs ) after referring to 1990 Kashmir Migrants like other leaders ( including those from J&K ). Still it could be said that MrManhas , in a way , has been the first in the recent times who has tried to seriously draw the attention of the Parliament of India towards "Jammu and Kashmir" without going into any much rhetoric thereby almost suggesting the indian leadership that the conditions in J&K are so critical that it has become a must need of the day that before suggesting remedies to J&K turmoil all should first know J&K.
It is not out of place to observe here that the way the leaders addressed the ongoing disturbances in Kashmir Valley it appeared that all the protesters and people on the roads were supporters of separatist ideologies and questions raised on Kashmir being a politically settled unit of India since almost all on the opposition benches talked of Kashmiri aspirations & some promises made to Kashmiries in 1947 by the then Indian leadership.
In a way the facelift that has been given to protests after killing of Burhan Wani in view of the references made by even some senior Indian leaders and majority of the media in the Valley has been that Wani was for the cause of the people in Kashmir valley towards some political solution and so were the people on roads protesting after his death.
Dr. Karan Singh ji too made some critical references in relation to 1947 accession of J&K with India during discussions and the disclosures as have been made by him should not be left uninvestigated and uncontested by the Indian leadership. Rather it should have been contested during discussions in Rajay Sabha by atleast other leaders in the government but instead one leader from treasury benches appeared accepting the disclosures made by Dr. Karan Singh as regards accession 1947 as a wise legal reality. In case it is left unattended then some myths about 1947 accession that have already influenced the thinking of local Kashmir youth would be further strengthened .
Any how,in a way, the discussion in Rajay Sabha as held on 10th August has surely made known the understandings, the concepts and the opinions of some people ( who do matter ) as regards J&K affairs and the 'representatives' of "kashmiri aspirations" and we should 'hope' that the present NDA Government will seriously go through the texts of the recorded speeches ( particularly that of Dr. Karan Singh Ji who is a member from NCT of Delhi ) since there is enough for GOI to truthfully and seriously deliberate atleast even with in the ministries of Defence, Home, Law and Foreign Affairs . No doubt the text of Dr. Karan Singh's speech and opinions expressed by him ( Dr Karan Singh MP NCT Delhi :: " … The day my father signed the Instrument of Accession, it became an integral part of India. There is no doubt about it. On 27th of October, I was in the room; I was in the house when the Accession was signed. However, please remember something more, my father acceded for three subjects: Defence, Communication and Foreign Affairs. He signed the same Instrument of Accession that all the other Princely States signed. All the other States subsequently merged, but Jammu and Kashmir didn't merge. Jammu and Kashmir's relationship with the rest of India is guided by Article 370 and the State Constitution that I signed into law. ….." ) may also become a subject of study for some of those subjects of J&K who had been so far totally rejecting the vision of separatist what to talk of the visions of National Conference and PDP. This aspect if ignored may not push J&K into some more controversies worth putting hurdles in the efforts being made for return of peace and stability in J&K. … As regards the suggestions made in Parliament of India on this 10th August for taking into confidence all the stake holder concerning the Indian state of J&K without setting any pre conditions , it is for government of India to take a decision but still assuming that government of India would agree to the suggestions for such discussions keeping in view that the problem that J&K is today infested with has its basic roots resting no where in economic deficiencies but the roots do more lie in 'political' fields that could also be visualized some what in the description about the 1947 accession that Dr. Karan Singh Ji has drawn in Rajya Sabha and the style of fields underlying the eruption of July 2016 public protests in Kashmir valley..
How will the government of India bring the stake holders in the 'meeting room'is a question? No doubt so far no any serious and meaningful trial has been made.
Some hopes have been set for narrowing the arena of confusions & and controversies with the signs of the style of approach that GOI may take to in the coming times. Rajnath Singh had not outrightly accepted the suggestion made on 10th August by senior leaders like Ghulam Nabi Azad, Sharad Yadav and Sita Ram Yachuri that all a party group team / committee /group should visit Kashmir valley immediately to interact with the people there and hold talks with all shades of 'kashmiri' leadership. Mr. Raj Nath Singh ji had instead said that GOI will first consult the J&K Chief Minister Mehbooba Mufti ji for knowing the particulars of the people and leaders with whom any such parliamentary delegation ( if visits J&K) should interact & rather he ( home minister ) would appreciate in case Chief Minster ( Mehbooba Ji) also at her level takes all the stake holders into confidence worth leading to a better yielding interactions thereafter with the all party delegation or parliamentary delegation as and when the same is sent to 'Kashmir' in case need is felt for that. No doubt Home Minister has so far maintained that all discussions / negotiations could be held only with the provisions of Constitution of India and J&K being an integral part of India.
Similarly another signal with a difference that has come from the Indian Home Minister on 10thAugust and could also be taken from the all party meeting chaired by Prime Minister on 12 August is that the agenda for future talks with Pakistan has been now briefed to demand 'Pakistan must vacate the areas of the Indian state of Jammu and Kashmir , which they have occupied through aggression'. Hope this shapes into real policy. Let us wait and time test the government.
No doubt the impressions given that GOI will try to have some broader consensus on the political issues concerning J&K amongst the members of a multi party delegation / parliamentary delegation before it sets to visit J&K ( 'Kashmir') too point towards fair intentions worth finding some solution. The outcome of the all party (parliamentary party) meeting taken by Prime Minister on 12th August has been in the same direction since no any programme for such like visit has been drawn so far..
Keeping in view what has happened in Kashmir Valley on 8th of July this year, what has happened after 8th July and what have been the reactions of the subjects of J&K to the events ,we can broadly divide the stake holders in six groups: (1 ). Those who do not have any questions regarding J&K being India and have only issues concerning neglect and discrimination ( social, economic, political) . (2). Those who are classed as ' Main stream political parties ' like NC & PDP but have some reservations like J&K being as good India as is Punjab.(3). The separatists like Hurriyat and JKLF who do not accept 1947 accession of J&K with India as final and talk of plebiscite/ independent Kashmir (J&K) or some vouch for J&K to become Pakistan ; and so far if at all such subjects are questioned by Governments it is like 'political prisoners' or by keeping their leaders under 'house arrests' (4).Ofcourse are the separatists who have waged an ideological and 'militant' war against India. (5). the POJK DPs, West Pakistan Refugees settled in J&K , Kashmiri Migrants and (6). of course those subjects of J&K who are left back in POJK ( Mirpur, Muzaffrabad, Gilgit Districts of pre1947 days ).
So there is such a broad list of stake holders.. And in case all are to be involved, will a solution come in a conventional joint meeting? Surely,it is not that easy and practical.Therefore, under the circumstances and POJK being under illegal possession of Pakistan let GOI first start with soft and easily assessable groups at internal levels.
Why not make a trial by those of Class (2) with in themselves and then let them settle with Class (3).Then the 'shakes' of Class 2& Class 3 would be an amalgam worth sitting across table with GOI &Class (1). And ofcourse type -4 and Type -6 will have to be handled by GOI only. As regards the local issues concerning type 5 that can be settled by GOI itself…
RELATED ARTICLES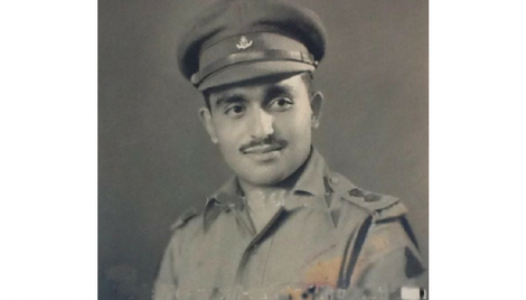 Posted on 11/4/2017 5:01:19 PM
Jammu and Kashmir: The sacrifice of past generations should not go in vain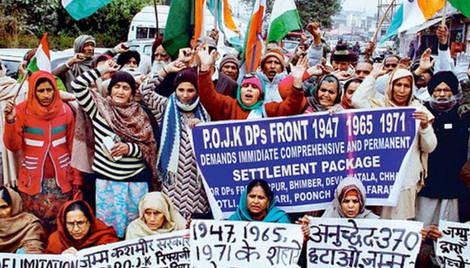 Posted on 10/24/2017 2:21:24 PM
It was on 70 years earlier that on 22th Oct "Pakistani" raiders openly attacked J&K.