In second consecutive year, the cause of Kashmiri Hindus found voice among students of DU
20 Jan 2017 11:16:03
The issue of Kashmiri Hindus has started to appear in Social media a few years before it started to get space in media. And now the people throughout the country can be seen raising this issue on the ground.
Students from across the campus of University of Delhi came together to stand up for the plight of Kashmiri Hindus who were, at the point of a gun, driven out of their homes from the Kahsmir Valley on 19 January 1990. On this 19 January (too), these students had something to say, which they posed with, in the hope of spreading awareness on the human rights issues of Hindus of Kashmir.
It is to be noted here that this kinds of the efforts were in continuation with last year. Students from various colleges have come together in second consecutive years.
The Kashmiri Hindus of the Valley were a forgotten part of our history for many decades it seems that the efforts of various organizations are generating results. The various organizations of the country raise this issue throughout the year and Jammu Kashmir Study Centre (JKSC) is one such organization that has been raising the issue of the human rights of Kashmiri Hindus, from many years, at all platforms available, including social media. This organization is known for spreading awareness on the various issues related to Kashmir and the human rights issues faced by various communities of Jammu and Kashmir are one among them.
Now, it is evident, that the awareness efforts of JKSC, for human rights, have successfully placed among the audience including the students of some prominent institutions of the country including Delhi University, IIT and JNU.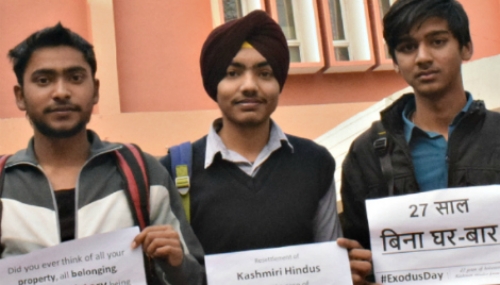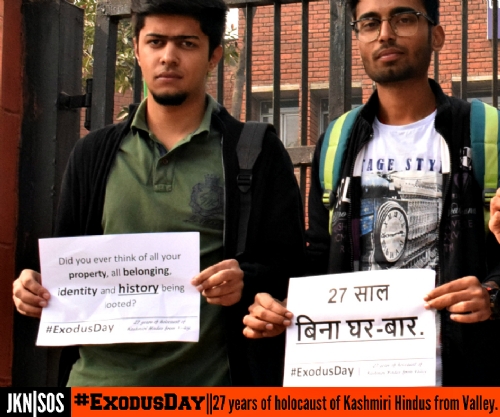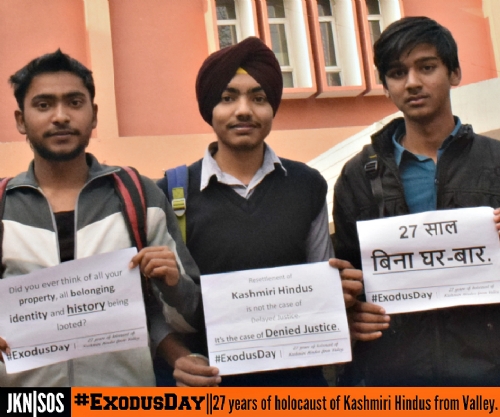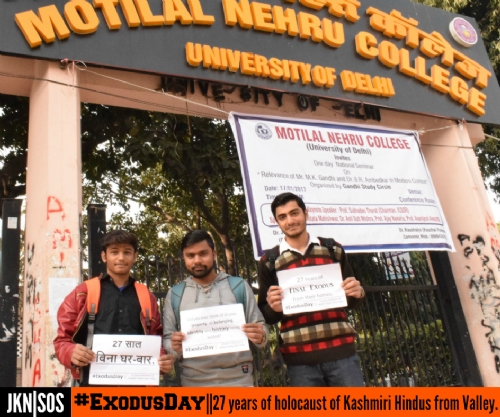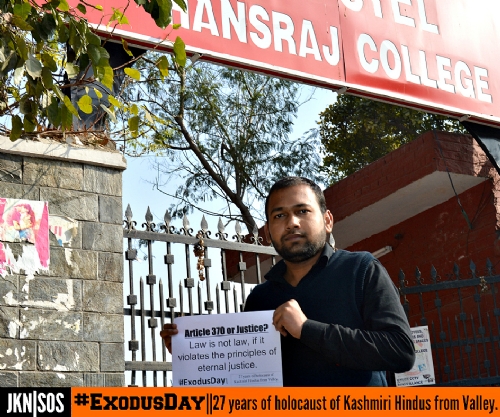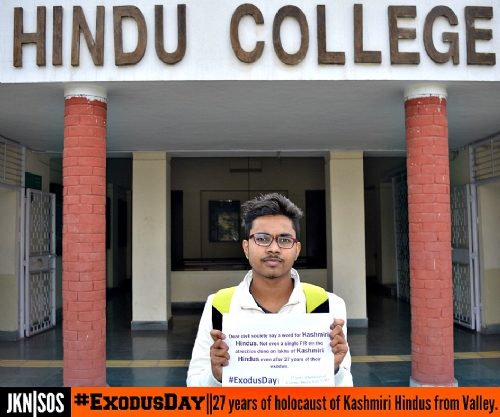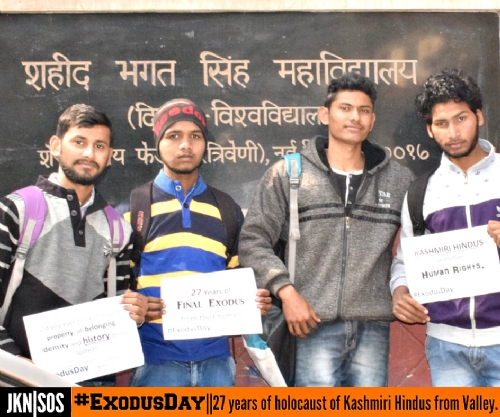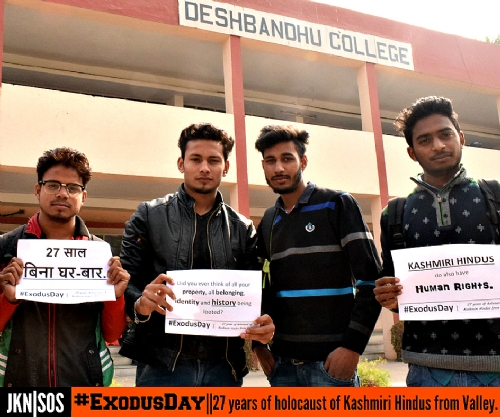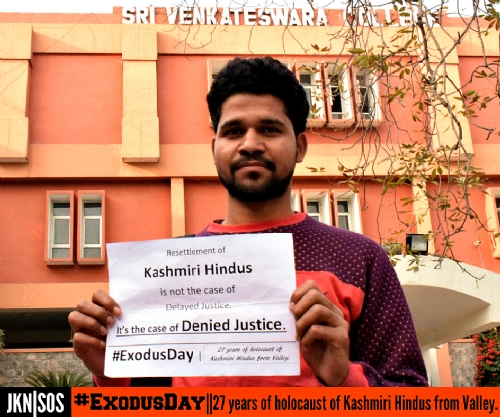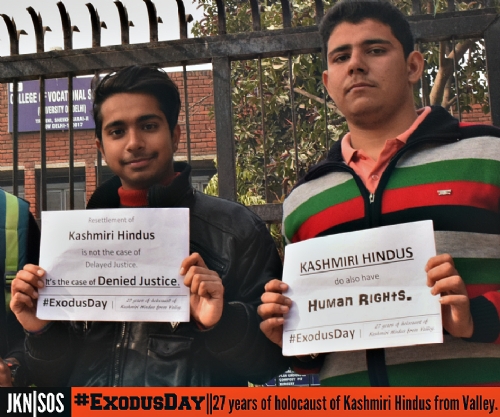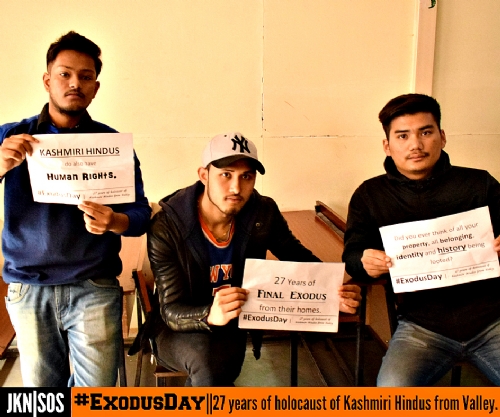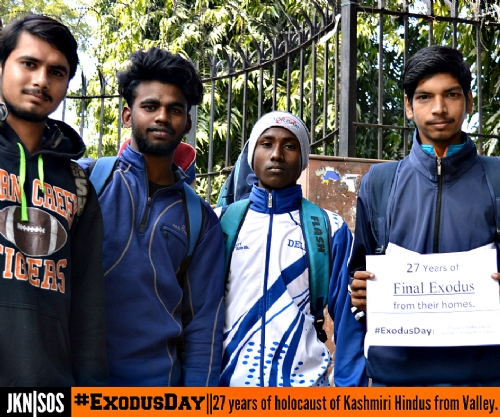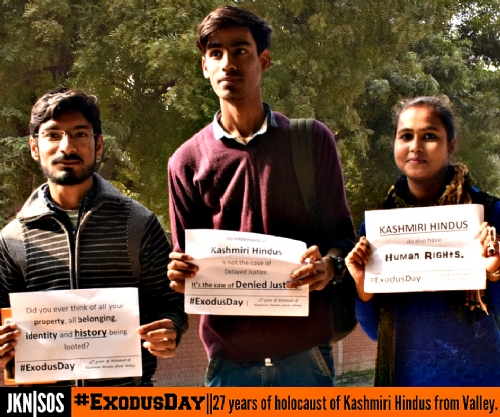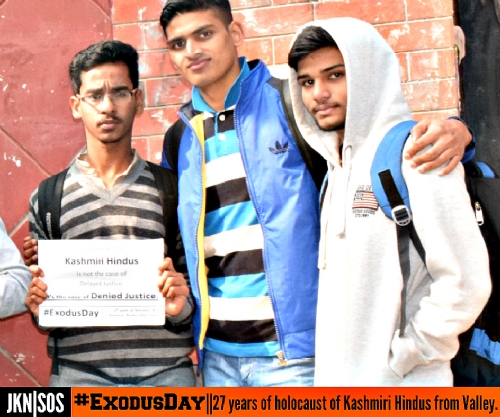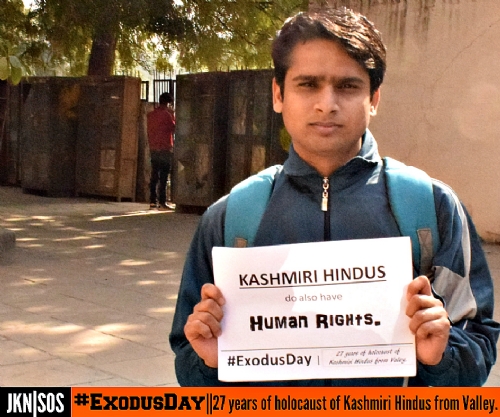 RELATED ARTICLES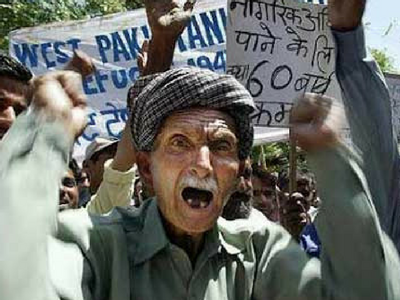 Posted on 7/3/2017 12:35:25 PM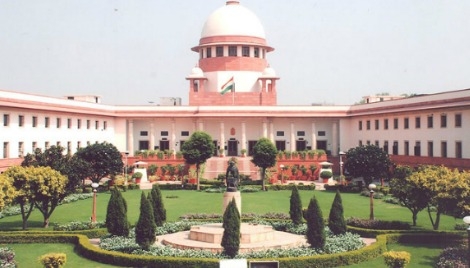 Posted on 12/2/2016 3:00:44 PM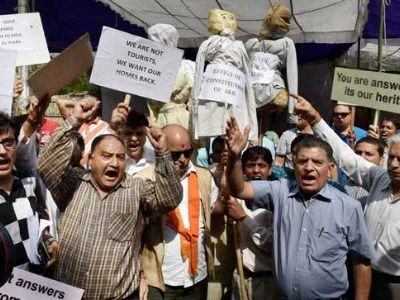 Posted on 9/16/2016 11:31:05 AM
MARTYRS DAY: FORGOTTEN HINDUS KILLED BY TERRORISTS IN KASHMIR