Kushok Bakula Rinpoche (Bakul Lobsanga Thubtan Chhognor)
29 Dec 2017 14:46:43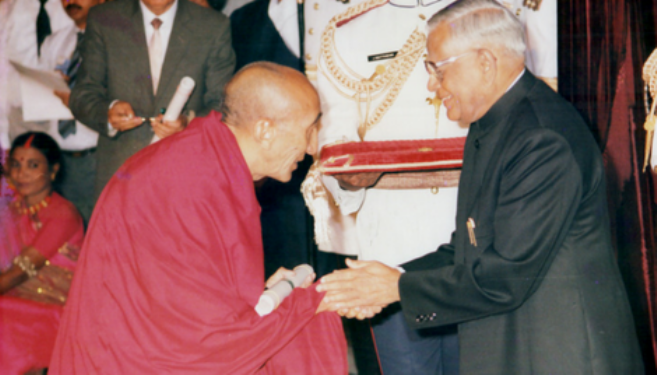 Kushok Bakula Rinpoche
Jammu Kashmir, especially its northern part, has played a major role in the rise of Buddhism. In this article, we shall try to acquaint ourselves with the life of such a diligent and special personality who propagated Buddhism not only in India, but also abroad. Thinking of the conditions in which he revived Buddhism in communist countries where it was almost extinct, strikes us with a pleasant surprise. Maybe this is the very reason why some people consider him an incarnation of divine powers.
Full name of Kushok Bakul Rinpoche is mentioned in the Title above. It is a bit difficult to spell or pronounce correctly. His father's name was Nangwa Thape, and mother was Yeshe Bangmo. He was born on 9th of May 1917 in a small village called 'Mangto' in Ladakh. His family was deemed as a royal family. At that time, the 13th Dalai Lama was the Buddhist guru. Seeing the characteristics of the child, the 13th Dalai Lama had recognized him as the 19th incarnation of the 16th 'Arhat' (direct disciple) of Buddha. All of his education, lifestyle etc. then became pertinent to that status. He was invited to 'Pethub Gompa', an important religious place in Ladakh, where he received his primary education. Sharp minded Kushok Bakul left for Tibet for higher education in the early age of 9. There he pursued a deep study of Buddhist philosophy and various communities for next 14 years. On 22nd of February 1940, he earned his degree of "Geshe Lharampa" - the highest degree of Buddhist metaphysics. By a strange coincidence, the 14th Dalai Lama became the ruler of Tibet the same day. During his study period in Tibet, he received knowledge as a serious student, being extremely respectful to his various teachers. He always behaved the way his teachers expected him to.
He returned to Ladakh in 1940. There he preached to the monks of Pethub Gompa everyday in the morning and evening. He paid special attention to the education and upbringing of the young children. He also gave special emphasis to the fact that the children should have all the Mantras of worship and other religious practices learnt by heart. He was a strict opponent of useless and irrelevant traditions. He prohibited cooking of meat during collective worship sessions. He remained consistently involved in social welfare works. He also kept trying continuously to eradicate social evils and malpractices like animal sacrifices, polyandry, social discrimination etc. Besides inspiring the society to follow the religion, he was also always active towards his personal moral and spiritual development. During all of this, he also studied astrology and learned 'Bhot' therapy. His thirst for knowledge was infinitive and his life was a never-ending quest to quench it.
As we know, Pakistan had attacked Kashmir on October 1947 and had occupied Baltistan and Skardu. In such conditions, it seemed important to him to give the people of Ladakh a political leadership besides his regular religious activities. Motivated by him, a young man built up an entire organization called "Nubra Guard" that gave a tough fight to the Pakistani army and stopped its advance in Nubra valley. Afterwards, the Ladakhi youth joined the Indian army in large numbers. Bakula Rinpoche also brought Prime Minister Nehru to Ladakh at that time. Indira Gandhi was with Nehru. Sheikh Abdullah also came to Ladakh on Nehru's visit. Nehru and Sheikh both realized the conditions of Ladakh as well as the wisdom and influence of Rinpoche, and this is where his political career began which proved to be a fortunate turn of events for Ladakh. Leaving his solitary spiritualism, he became more and more involved social activities.
When Land Ceiling & Regulation act was enforced on Kashmir, a limit of 182 kanals (approx. 23 acres) was enforced on Gompas of Ladakh as well. Rinpoche immediately met the Prime Minister in Delhi and got the Gompas excluded from the law. Because of the efforts of Bakula Rinpoche, the remains of Lord Buddha and two of his chief disciples – Shariputra and Maudgalyayana was brought to Leh from 'Moolagandhakuti Vihar' located in Sarnath. These holy relics remained in Leh for two and a half month under protection of Mahabodhi. After that they were taken to other major Gompas. Large numbers of devotees were blessed with the opportunity to visit and see these holy relics.
He was elected a member of Legislative Assembly of Jammu Kashmir in 1951. During his budget-speech on 12th of May 1952, Rinpoche very effectively presented the problems of Ladakh in the house. Even though he was from the ruling party, he presented his concerns so logically and fearlessly that was admired by everyone in the house. Henceforth, he succeeded in changing people's point of view and approach towards Ladakh and getting more attention towards its development. In 1953 he was included in the Governement. He continuously worked very hard for many years for development of education, roads, health services and economy of Ladakh. In 1954, he led the Indian delegation in the International Conference of World Buddhist Fellowship held in Rangoon (Myanmar). In 1955, Rinpoche visited Lhasa (Ladakh) and stayed for two months there. He studied China ruled Tibet very deeply there. He conveyed to Pandit Nehru the nefarious intentions of China and also warned him that large numbers of Buddhists may come to India as refugees due to Chinese harassment. His presumptions came true later when Dalai Lama and scores of Buddhists were forced to take refuge in India.
In 1956, it was decided to celebrate the 2500th birth anniversary of Lord Buddha at national level. A committee headed by the then Vice-President Dr. Radhakrishnan was formed for this purpose. Along with the then Chief Minister of Uttar Pradesh Dr. Sampoornanand and Bihar's Chief Minister Dr. Shrikrishna Sinha, Rinpoche was also made a member of this committee. Due to troubling conditions of Tibet, it became critically important to establish a center for study of Buddhist Philosophy. Rinpoche's efforts made it possible to establish this center in Leh. 18 Ladakhi students were placed in Sarnath to study Buddhist Philosophy. All of these students were receiving scholarship from Indian Government to carry on their studies. This initiation also became possible only because of successful planning of Rinpoche.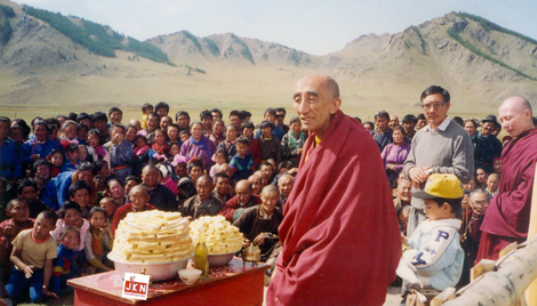 He was elected a member of Parliament of India in 1967 and 1971. He toured communist Russia in 1968 and communist Mongolia in 1970. During these tours, he made a deep analysis on how the Buddhist Philosophy could be restored to its glory in these countries. After the end of his term in Parliament, Morarji Desai made him a member of Minority Commission. He served the society in this role for next 10 years. He was always ready to help the weaker sections of the society. In 1988 he was honoured with Padm-Bhushan. In 1989 he was appointed as Indian Ambassador in Mongolia. He took over the office as ambassador in 1990. He kept working as Indian Ambassador in Mongolia for next 10 years. His tenure as ambassador was very significant and full of activity. He succeeded in promoting Buddhism in Mongolia which had become Communist since 1921. With the consent of Mongolian Government, he even got a program organized on the birth anniversary of Lord Buddha in 1991. The special thing about this program was that the Buddhist spiritual leader His Holiness the Dalai Lama himself went there to bless the ceremony with his presence. Rinpoche also established Mongolian Buddhist Association there. He took the holy relics of Lord Buddha there to let the devotees see it. He also established a 'Buddha Vihar' there. Thus while commendably doing his ambassadorial duties, he also achieved success in re-establishing Buddhism in Mongolia.
As an ambassador, he also toured Tibet and Japan during his tenure in Mongolia. Meanwhile, a movement to establish democracy took place in Mongolia. During this period, Bakula Rinpoche worked as a guardian of Mongolia. He appealed to both the government and the citizens of Mongolia to maintain peace and be patient. Respecting his appeal, the movement ended without any violence from either side and a multi-party democracy was re-established. Rinpoche had quite an influence over the citizens as well as the government of Mongolia. He finished his tenure as Ambassador in the year 2000. As an expression of gratitude towards him, he was awarded "Polar Star", the civil honour of highest degree in Mongolia, in 2001.
He remained active throughout his life. Some other facts about him are worth mentioning. He remained the head of Ladakh Gompa Association from 1949 till 1991. He was one of the founding members of "Asian Buddhist Conference for Peace" in Mongolia, "Religion & Conservation" in Britain and "World Buddhist Conference" in Japan. In 1981, he led the Buddhist delegation in the second General Conference on Disarmament under the auspices of United Nations. In 1996, the then Russian President Mikhail Gorbachev invited him to address the World Organization of the States in San Fransisco. As a person, he was humble, but fearless. In 1995, a conference on environment was organized in Britain involving various religious leaders. He criticized the Archbishop of Canterbury saying in very clear words that some of the missionaries are destroying the culture and beliefs of others only to grow their own numbers, which is unfortunate and reactionary.
Thus a highly active and hardworking man was born on the land of Ladakh for tireless service of the society. He attained Nirvana on 4th of November, 2003 in New Delhi. As per the wishes of his disciples and Buddhist gurus, his funeral was performed in Pethub Gompa near Mahakal Temple on 16th of November, 2003. Our head bows by itself in respect of such a great man.
RELATED ARTICLES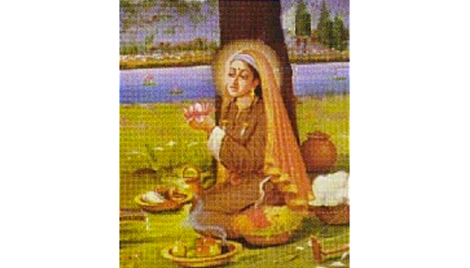 Posted on 12/27/2017 1:55:14 PM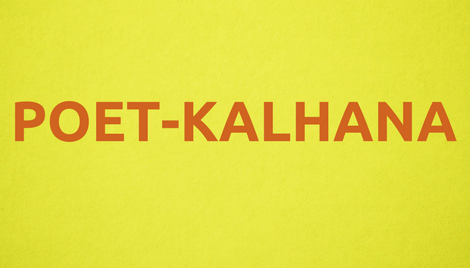 Posted on 12/26/2017 1:05:12 PM