OPEN LETTER BY A WEST PAK REFUGEETO GOVERNMENT OF JAMMU KASHMIR
30 Dec 2017 16:05:06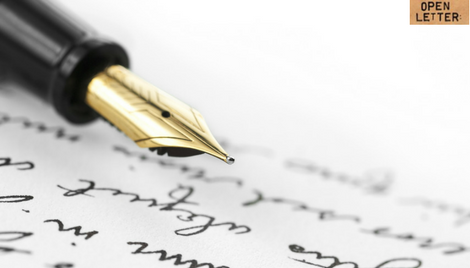 This is a letter by a person, Labha Ram, who belongs to a displaced class of people called West Pak Refugees (WPR) in J&K. WPRs are living below the poverty line in JK i.e. 80% of WPR belong to Schedule Caste and Backward Caste. The letter clearly highlights, WPR in JK are not awarded equal treatment under Art. 14 as is awarded to other WPR settled in other parts of country. They are deprived of basic human rights by State Government of JK in the garb of Article 35A inserted in Indian Constitution via Backdoor entry in 1954 superseding the established procedure. Article 35A sanctifies the crass discrimination which deals blow to rights and dignity of WPR. In J&K, the WPR are out rightly denied by State Government in unjust, unfair and discriminatory manner : the, Permanent Resident Certificate, right to vote in local elections of state, government job & social welfare benefits, moreover, even their children are denied admission in Professional colleges. Laws of J&K have reduced them to the position of a "second class citizen" where WPR can only be a Tiller, Tenant or Laborer and they can never become a landlord.]
December20, 2017
Subject - Seeking kind attention and due consideration towards the problems and challenges being faced by more than three lacs West Pak Refugees, residing permanently in the State of Jammu & Kashmir, caused by the gross violation of their fundamental rights, which have been denied to them ever since 1947.
Respected Sir,
The Jammu Kashmir State has a West Pak Refugee population of around Three lacs of which almost 80% are Schedule Caste and OBCs. It is an appalling state of affairs, and a matter of great shame that the Jammu and Kashmir State has still not taken any adequate measure to rehabilitate us (West Pak Refugees) and give us our fundamental rights even after 70 years of Independence. The large population of people, majorly of which Hindu and Sikhs living in Sialkot, Gujarat and Rawalpindi rushed in to Kathua, Hiranagar , Sambha, RS Pura and Akhnoor tehsils of Jammu Kashmir in order to save their lives and dignity, at the time of Partition now live in the most inhuman conditions. After more than 70 years of independence, we are still denied the status of permanent residents of Jammu and Kashmir and are victims of social and economic discrimination.
We are living in Jammu & Kashmir from right after the partition in 1947. No census or counting of West Pak Refugees has been done so far. Though, according to Government sources, a total of 5764 families consisting of 4725 people migrated from the above mentioned areas to Jammu & Kashmir. Today our population has crossed over three lacs. Ironically, we are the citizens of India but not Permanent Residents of the state of J&K while we are living in the same state since 1947. The above mentioned areas were very close to the International borders and Line of Control and so naturally we came to the state of J&K. Today, we have our third generation of Refugees who is deprived of their basic rights to sustain.
We are the citizens of India but we are not the Permanent Residents of the state of J&K. We can elect an MP who can become Prime Minister. But we have no right to choose our Panch and Sarpanch and MLA. 95% of our West Pak Refugee belong to the SC/ST and OBC communities. But no steps so far have been taken to address our miseries. We can't own an house as well as a piece of land in the same state where we live. We are not given any participation in the election to the State Assembly and local bodies. We are denied entry into State Civil Services which is discriminatory and violative of our right to equality. We are deprived of the Permanent Resident Certificate which is contrary to public policy and social justice.
After perusing the above paragraphs it will become apparent to you that the plight of our poor West Pak Refugee community is presently so grievous that:
We can't avail our fundamental rights which should be guaranteed to us as citizens of India,
Our children have no right to obtain higher (professional and technical) education in the State, where we have lived in for three generations,
We are discriminated against in the matter of securing government jobs even though we have the requisite qualification,
We have no right to own a house or land.
To crown it all, our greatest peril lies in the fact that the State has (contrary to national and international human rights law) thwarted any mechanism or procedure for them to achieve our fundamental rights, by implementing a farce called "Permanent Resident Certificate".
Therefore in the light of above mentioned facts and circumstances, it is most humbly requested that this Government should take appropriate measures to help us, as we are still deprived of our fundamental rights for past seven decades. Now, it is time that we should be brought into the mainstream of Jammu and Kashmir population and we should be given access to our fundamental rights as guaranteed by the Constitution of India and in keeping with India's international obligations to follow the U.N. Charter and international conventions.
In view of the aforementioned circumstances, it is most respectfully prayed to you to confer the basic rights including civil and political rights, which are inherent to any human being, to the West Pak Refugees.
Yours Sincerely,
Labha Ram Gandhi
(Victim of Jammu & Kashmir)
(This is an English translation of a letter, originally written in Hindi)
RELATED ARTICLES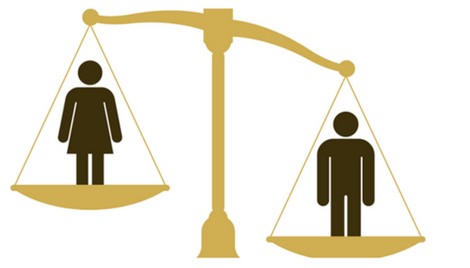 Posted on 12/28/2017 12:29:21 PM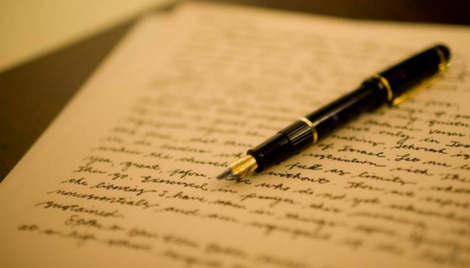 Posted on 12/26/2017 12:15:45 PM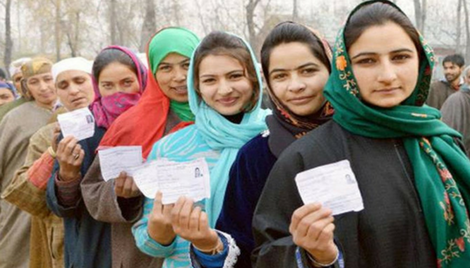 Posted on 12/23/2017 3:42:56 PM