For peace and stability problem of 'Kashmir' has to be fixed in plain words
07 Dec 2017 12:19:11


It is now over 70 years that the then princely state of J&K acceded with India in October 1947. But even after 7 decades Prime Minister Narendra Modi had to say from the ramparts of Red Fort on this 15th August that ".. भाइयो और बहनों मैं साफ़ मानता हूँ कि कश्मीर में जो कुछ भी घटनाएं घटती है .. अलगाववादी ,मुठी भर अलगाववादी , यह अलगाववादी जिस प्रकार से नए नए पेंतरे रचते रहते हैं , लेकिन उस लड़ाई को जीतने के लिए मेरे दिमाग में विषय साफ़ है , न गाली से समस्या सुलझने वाली है न गोली से समस्या सुलझने वाली है , समस्या सुलझेगी हर कश्मीरी को गले लगा कर के सुलझने वाली है ... इस लिए न गाली से न गोली से परिवर्तन होगा गले लगा कर के और उस संकल्प को ले कर के हम आगे बड रहे हैं ! ... Modi ji made reference of no other Indian state that had some militancy / terrorism related disturbance as elaborately as he made that of J&K identifying the 'state' with only 'Kashmiri'( Kashmir Valley) . Modi ji talked of some 'samasya'( problem) and talked of settling that . What is the problem of Kashmir has to be fixed in plain words!
In the past also when ever government of India has appointed some committee, commission, working group or interlocutor on J&K it has never been done so after some demands / protests had erupted in Jammu Region or in Ladakh region, it had been only inview of some Kashmir valley centric turmoil or disturbances. When ever some all party delegation or some special team has been deputed by Center to J&K for study or assessments that too has been in response to some Kashmir valley specific / centric compelling circumstances. When ever need has emerged for discussions in Parliament on situations prevailing in J&K it has been only as a result of some disturbances in Kashmir Valley. When Atal Behari Vajpayee in 2003 ji suggested Jamhooriyat, insaniyat and kashmiriayat formulae for 'some thing' in 'J&K' that too was in reference to Kashmir valley. Now government of India ( Ministry of Home Affairs – Department of Jammu and Kashmir Affairs ) by order and in the name of President of India has appointed Mr. Dineshwar Sharma as a Representative of Government of India to initiate and carry forward a dialogue with the elected representatives , various organisations and concerned individuals in the state of Jammu and Kashmir. This appointment too has been initiated in view of what has been happening in Kashmir valley since 8th July 2016 inspite of the fact that those in power seat have been saying that only a few people ( may be 3-4%) are in support of the questions radiating from Kashmir valley.
What to talk of separatists who outrightly question Kashmir(J&K) being India or who question validity of the October 1947 Accession of the then Princely state of J&K with India Dominion or who still advocate that the status of the princely state of 1947 times has yet to be decided through a plebiscite by the people of Kashmir ( J&K) ,even the accepted mainstream political leadership of Kashmir valley have been regularly suggesting that disturbances / turmoil of what Kashmir valley has been suffering all these years has not been due to the people there suffering from economic handicaps like lack of development and un employment. The prime leadership of the recognised mainstream political parties in J&K that appear to have all these years attracted the attention of Government of India and Indian political leaders has been only from Kashmir Valley.
It is only the mainstream Kashmiri leadership from Kashmir Valley that has been at occasions complaining that government of India / Indian political leadership/ Bharat has not been caring (i) for Kashmiri aspirations (ii) for fulfilling the promises made with "Kashmiri" leaders at the time accession in Oct 1947 (iii) for respecting the special status granted to J&K in the constitution of India ( although as per GOI Constitution of India no where says that J&K has special status constitutionally) (iv) for a resolution accepting the Autonomy Committee report ( in the words of National Conference some thing like Autonomy for State Government from Central Government ) that was passed with huge majority in the year 2000 by J&K Legislature ( it is only the Kashmiri Valley leaders who question GOI of India for having rejected a resolution of State legislature - that was well within the arena of Constitution of India – simply by an executive consent outside the Parliament (v) for considering the proposals as contained in Self Rule Framework like granting Autonomy to J&K State from Indian Nation State & Greater Jammu & Kashmir with representation of both India and Pakistan in the overall planning / control and the like. The controversies like saying that though accession of J&K with India has taken place but J&K state has not merged with India like other princely states too have been promoted only by some main stream Kashmir valley leaders although recently on 10th August 2016 Dr. Karan Singh ji also made such observation while speaking in the Rajay Sabha where a union minister was also present there but he did not object to the claim made by a very senior leader like Dr Sahib that J&K has yet to merge with India. Surely such like issues and questions have directly or and indirectly helped the game plans of the separatists too since the illusions for a common Kashmir valley resident could grow.
So, Government for working out any solution through dialogue and negotiations may be it is worth considering to see possibilities for limiting the arena of dialogue with in the boundaries of Kashmir Valley by adopting any suitable / workable constitutional method so that during the process the works and developments outside Kashmir Valley do not suffer. It has also to be accepted that suggestions for extra territorial considerations and suggestions , what ever limited they may be ,too have so far come from Kashmir valley only.
What are terms of reference for the GOI representative have not been put in black and white yet. But since he is to initiate a dialogue it is expected that before starting the process he might have taken atleast an over view of the contents and status of atleast Js. Saghir Ahmed PM 5th WG working group, The report of group of interlocutors lead by Dileep Padgaonkar , The contents of PDP's Self Rule Framework, State Autonomy Committee Report , the notes made by Sh. K C Pant, The Report ( if submitted by ) Sh. N. N Vohra , assessments made by Sh. N. N. Vohra over his so long stay as Governor J&K since his appointment has surely been made keeping more in view the questions and protests that have been disturbing the Kashmir valley .
The class of issues that the people of Jammu and Ladakh Regions have been making at occasion never had any extra territorial dimensions or questions regarding nationalities since the demands had been like reorganisation of the state into smaller states/ units, ordering fresh delimitation of single member segments of the legislative assembly , making good the neglect faced by the tourism sector over last 6-7 decades, allocation of special funds for the so inadequate surface communication network keeping in view the bad terrain that Jammu /Ladakh regions have , laying priority for long pending /over delayed/ neglected demands of four laning of Jammu- Poonch , Batote - Kishtwar Highways, totally neglected horticulture in Jammu region , rehabilitating the families living under continued enemy threats along the IB/ LOC, the unresolved issues of the first victims of Pakistani Aggression 1947 ( POJK DPs), disproportionate number of employees from Jammu Region in Civil Secretariat in comparison to Kashmir valley. At no time any committee or working group has been appointed by GOI under the pressures of such like demands. Therefore one should be frank to accept that it has been only due to questions raised relating to constitutional relationship of J&K with India and the controversies regarding like accession / merger that government of India is today saying that " न गाली से समस्या सुलझने वाली है न गोली से समस्या सुलझने वाली है , समस्या सुलझेगी हर कश्मीरी को गले लगा कर के ... इस लिए न गाली से न गोली से परिवर्तन होगा गले लगा कर के और उस संकल्प को ले कर के हम आगे बड रहे हैं. ".
Mehbooba Mufti Ji too during her year 2014 maiden speech in Lok Sabha had advised government of India for making reference to "Kashmir issue" instead of Kashmir issues. The recognised mainstream leadership of Kashmir often opines that to enable people of J&K live in a peaceful and stable environment Government of India should solve the "Kashmir issue" by taking all the stake holders ( including the separatists) in to confidence and also settle the affairs with Pakistan.
No doubt as far as Pakistan is concerned, Pakistan is concerned it is a foreign body and Pakistan is not bound by any reins of the Constitution of India. But there should not be any problem in doing plain speaking with the agitators / protesters from with in the country . Raj Nath Singh Ji Union Home Minister had also in August last said that for fixing the internal / local stake holders for talks with in the constitution of India he would be taking the advice of J&K Chief Minister ( Mehbooba Mufti Ji ). So, should not Mehbooba Ji take the lead and suggest the stake holders to be addressed by GOI for talks / negotiations with in the arena of Constitution of India ?
Should not the identified / recognised mainstream leadership like that of PDP and National Conference at their own level (i) first settle the questions with the 'separatists' so as to narrow down the arena of demands / protests that often engulf the peace in Kashmir Valley – J&K ( on one issue or the other like as it happened even after a terrorist along with his two associates was killed on 8th July 2016 by security forces ) with in the provisions of Constitution of India (ii) then work out a common draft deliberating over the demands like that of Greater Autonomy & Self Rule Framework (iii) draw out at their level the plans to rout any separatist ideologies from Kashmir Valley (iv) and then come up for discussions with government of India on a common table where people from Jammu & Ladakh Regions and of other ideologies too can sit . Why should not the local government first talk to separatists and local protestors for some settlement if possible and then ask government of India to attend to the issues that is beyond the scope of state government instead of vaguely raising the questions of Kashmiri aspirations , Kashmir being a political problem / issue.
The center has appointed Sh. Dineshwar Sharma Ji as Representative of Government of India to initiate and carry forward a dialogue with the elected representatives , various organisations and concerned individuals in the state of Jammu and Kashmir ( in the words of Raj Nath Singh ji 'special representative of government of India). No other terms of reference and delegation for 'representative' have been made public yet. Except that the appointment orders says that Sh. Dineshwar Sharma will hold the level / status of a Cabinet Secretary. When some experts have been naming Sh. Dineshwar ji as interlocutor for J&K Dr. Jitendra Singh MOS in PMO reacting to that had said that he is a representative and not an Interlocutor. In the words of MOS " यह interlocutor नहीं है ...… भारत सरकार ने एक अधिकारी को मनोनीत किया है ... जैसे designated spokes person .... डायलाग पहले से जारी था ." The GOI order dated 24 Oct 2017 says that Sh. Sharma will be initiating a dialogue and carry forward the same where as MOS has said that dialogue has already been initiated ( with whom and on what is the question that has not been answered, need be clarified ).
It is yet to be seen how far Sh. Dineshwar Sharma can reach the inner dimensions of Jammu and Kashmir and how far he can break the shackles of the 'contact lists' as had been drawn for earlier points men/ contacts men / interlocutors / committees / working groups. Ofcourse he has to also undo the allegations of prescripted 'reports'.
It is now 35 days since 'his' appointment order was issued but till date inspite of even some searches done by persons like the writer (i) GOI's Representative's official postal /contact address could not be known publically (ii) GOI's Representatives e- mail ID too could not be found in public domain when this day we are in an era of e- governance.
We have to attend to the questions and quarries being raised by the third generation of Indians living in independent India. Excuses under the 'umbrella'- that Congress could not do "so" in 6 to 7 decades - need be shelved atleast now when it is the third generation of permanent residents of J&K living in an environment of political , regional and ideological controversies & confusions .
RELATED ARTICLES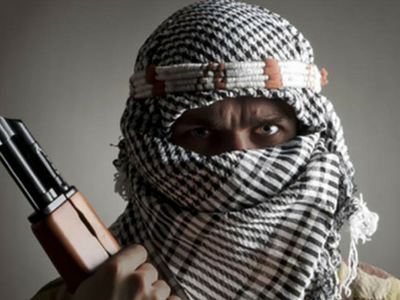 Posted on 12/13/2017 2:41:49 PM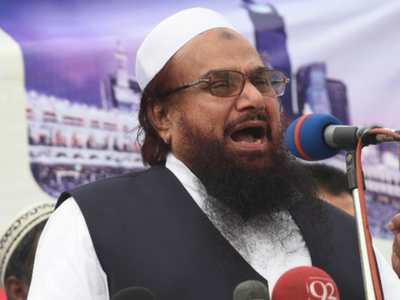 Posted on 12/12/2017 1:53:21 PM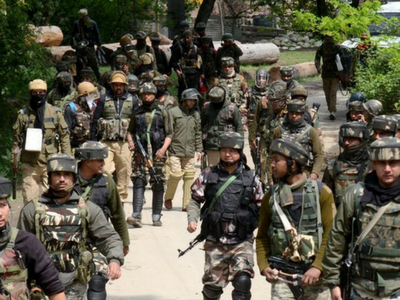 Posted on 12/6/2017 5:48:09 PM
अमरनाथ यात्रा हमले में शामिल आतंकी सहित तीन को सेना ने किया ढेर, सेना का एक जवान भी शहीद