Whom do the mainstream political leaders represent in Kashmir Valley ?
15 Apr 2017 16:10:24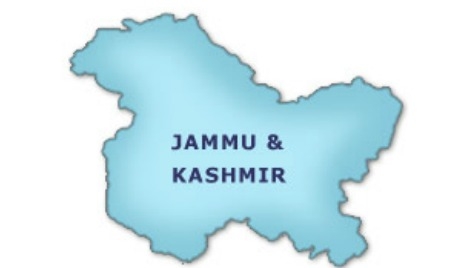 It is now nearly 7 decades since the Indian princely state of Jammu & Kashmir acceded to India dominion on Oct 26thAffairs of this state are still trapped in controversies that do have international implications. The terms "main stream" political party is often used in reference to no other Indian state except the state of Jammu & Kashmir. The definition of a mainstream political party has not been fixed to fair logics to J&K. No doubt in simple terms any ideology individual group party could be taken as part of main stream in case it has no doubts about its total identity being one with the nationality of the country one is living in. But in J&K even those who consider J&K State an issue yet to be finally settled in part or total as regards the 'erstwhile princely state acceding to either dominion where Pakistan could be another stakeholder along with India are named as mainstream political parties.
To quote J&K PDP has laid down it's ideological draft in the Self Rule Framework 2008, that among other things talks of something like joint shared control of India and Pakistan on some affairs concerning Jammu & Kashmir. Whereas, National Conference has been talking of Autonomy Greater Autonomy that appeared talking more of power sharing between Center and State. PDP Self Rule too has defined the Self Rule vis. vis Autonomy of National Conference at para 58 of it's Self-rule Frame Work Doc where Self Rule refers to seeking autonomy from the Nation-state of India, whereas ( NC's) autonomy connotes relative autonomy from the Government of India and at para 59 it says Autonomy refers to empowerment of the Government of Jammu and Kashmir vis-a-vis the Government of India, as such ( NC's) Autonomy becomes a part of the Center - State debate in the Indian federal set up whereas (PDP's) Self-rule on the other hand refers to the empowerment of the people of Jammu and Kashmir, vis-a-vis the nation of India. So, surely self-rule concept does make indirect references in relation to the accession 1947 of J&K with India that comes still more under question when at para 77 the Self Rule Framework Doc2008 says that "The Regional Council of Greater Jammu and Kashmir will have 50 members. The respective state assemblies of J&K and Pakistan Administered Kashmir shall elect 40 members. The remaining 10 members will be nominated, five each, by the Governments of India and Pakistan". So what is "Kashmir Issue" that some 'mainstream' leadership talks about could be read from the contents of Self Rule Doc as well.
Indian national Congress has ruled in association with PDP for 6 years and now BJP is ruling the state along with PDP. Neither of the two has publically referred to the controversial parts of Self Rule Doc all these years and hence it is what natural that some people would get carried even with the anti-India ideologies and that has been the case with people in J&K particularly in Kashmir Valley. The political compulsions for valley centric 'mainstream' parties from electoral angles have been centered these days more around PDP Self Rule like ideologies and hence the National Conference leadership is seen making more of otherwise observations and statements.
In addition to that there have been many questionable disclosures even on the floor of Parliament on 10th August 2016 and statements made regarding 1947 Accession of J&K with India by very senior State and National leaders that could strengthen the separatists elements ideologies worth cultivating myths about J&K being India in the minds of simple masses but that too have remained uncontested unclarified by the National leadership Government of India even after 8th July 2016 when 3 militants were killed in Kashmir Valley by security forces. Hence the turmoil of what Kashmir Valley majority community masses are this day suffering from is more due to the National leadership not taking the local growing ideological pollution that seriously and the local political leadership staying away from the masses.
Is it not the duty of the political leadership who ride the seat of governance through the power of the local vote to take the real facts and pro India accession ideologies to the common masses by moving amongst them instead of simply making media statements? Should not those who advocate revocation of AFSPA move atleast in their localities without security 'web'?
Common question being asked these days is whom do the mainstream' parties represent in Kashmir Valley? Whom do the so called mainstream parties leaders who contest for election in the democratic system represent could be the question that could be asked in the light of happenings during the 9th April polling to the Srinagar parliamentary seat 7.6 % polling and bulk of violent incidents resulting in 8 deaths and near zero % ( 2% - Does it not put a question even on the 'nationalist' cadre strength of the main stream parties like NC/PDP/Congress/ BJP ) during re poll in 39 polling stations on 13th April?
And not only that , the 'mainstream' leadership could not even reach the 'kashmiri migrants' where only 971 votes were cast in polling stations set up even outside Kashmir Valley (Jammu, Udhampur and New Delhi).
And so strangely some PDP senior leaders have opined that the environment in the Valley was not fit for elections. These leaders must be asked whom are they questioning?
Not only that 12th April elections to Anantnag seat were postponed to 25th May by election commission on the receiving a report from state administration that the law and order situation prevailing in the said 3 -Anantnag parliamentary constituency is not conducive to the holding of free and fair poll in the constituency on 12th April, 2017, as scheduled, one would ask on whose advice the re-poll was ordered on 13th April in 39 polling stations of Srinagar constituency?
Local 'mainstream leadership' in Kashmir valley is seen simply changing colours when in power or out of power and is found helpless in exclusively rejecting the separatist ideologies.
Under the circumstances in hand the priority should be first laid on correcting the ideological transformations and myths in Kashmir Valley in particular worth providing fair environment for democratic process instead of 'making' some 'unrepresented' persons to sit as representatives ( MPs/ MLCs/MLA ) in the legislatures simply to earn perks from the state exchequer. Calling a person elected representative of people in a democracy where even 15 to 20% (what to talk of 7.%) polling has been there is making a joke of democratic process. So, in case the MPs/MLA /MLC seats under such circumstances can not be 'locked' and have to be still kept live better make provisions for making nominations against such vacancies. Otherwise also time has come to have a review on the status of institutions like that of Council of States Rajya Sabha as well as Legislative Councils and elections for that since these institutions are also being more used to extend favours as well as for accommodating the losing political 'stalwarts'/ associates as well as for fixing some minimum qualifying limit of votes secured in polling to legislatures for a candidate to get elected say atleast 20% of total electorate in a constituency .
RELATED ARTICLES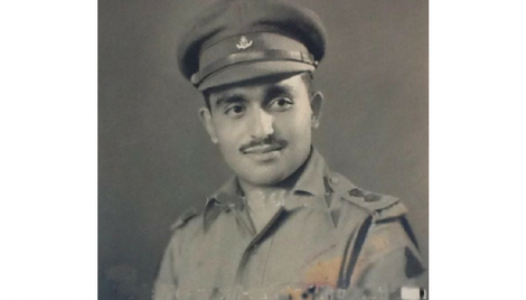 Posted on 11/4/2017 5:01:19 PM
Jammu and Kashmir: The sacrifice of past generations should not go in vain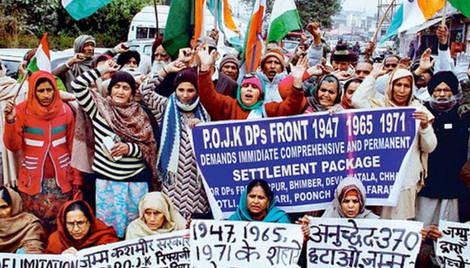 Posted on 10/24/2017 2:21:24 PM
It was on 70 years earlier that on 22th Oct "Pakistani" raiders openly attacked J&K.