Why has the anti-India religious radicalism grown in Kashmir Valley after independence?
31 May 2017 14:51:58
In Oct 1947 the tribesmen aided and abetted by Pakistan forces attacked the areas of the then Princely state of Jammu Kashmir bordering Pakistan. The state sectors that came under attack were Gilgit/Baltistan - Ladakh Region, Mirpur/Kotli/Bhimbar/Poonch/Nowshera/ etc - Rajouri Jammu Region and Muzaffrabad/Baramulla etc - Kashmir Region. The invaders in Gilgit Baltistan region did not face much local resistance from the forces of Maharaja and or the local population and most of the area was occupied by the rival forces (Pakistan) beyond possible recovery even by the Indian forces after document for accession of J&K with India was signed by Maharaja Hari Singh on 26th Oct 1947 ( ofcourse Dr. Karan Singh has cultivated a new controversy as regards the accession of J&K with India when he said on the floor of Rajya Sabha on 10th August 2016 that Maharaja Hari Singh had signed the instrument of accession in his presence on 27th Oct 1947 as against Government of India version where it is said displaying a signed facsimile of a document that the instrument was signed by Maharaja on 26th Oct 1947).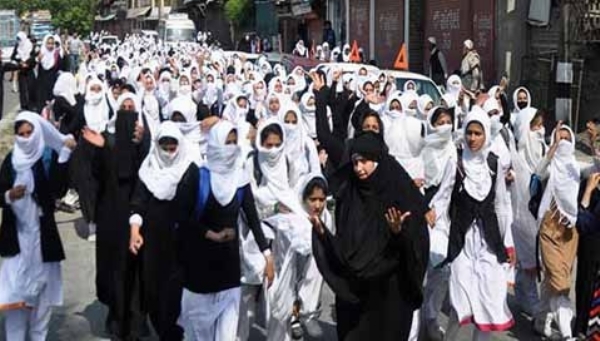 After October 1947 the J&K affairs, particularly as regards Kashmir Valley, have been pushed into more & more of religious controversies
The invaders in Jammu region too faced very less resistance from the forces of the Maharaja Hari Singh though they did face some resistance from the locals but ultimately it were the Indian forces that arrived after accession that some areas were recovered from the invaders. As regards Kashmir Region the invaders there too faced very very less resistance from the State forces and Brigadier Rajinder Singh had to make extreme sacrifice before the Indian forces could arrive on 27th October after the instrument of accession was signed on 26th October. The district of Muzaffrabad in Kashmir Region could not be recovered by Indian forces who did not proceed beyond Uri to recover the occupied areas ( different opinions are expressed about the reasons for Indian forces not moving beyond Uri in Kashmir region). The invaders had received negligible support from the local people of Kashmir region although there the local population was nearly a total muslim and India had been partitioned in 1947 on the basis of religion. The portion comprising local Hindu population in the Kashmir valley even in 1947 was too small. Had the Kashmiri masses simply on the basis of their religion got associated with the 'Pakistani' invaders , the reaching of Maharaja from Srinagar to Jammu and invaders not taking over the control of Srinagar airport/ routes/ valley would have been a question today. It has to be accepted that the scale of Hindu migration from Kashmir valley in 1947 was very very less as compared to what the world has seen after 1989. Why has the anti- India / religious radicalism grown in Kashmir Valley after independence, could be a question that must be deliberated by those who are for clearing the Kashmir valley of anti-India viewpoints / convictions.
In brief it could be said that it is after October 1947 the J&K affairs , particularly as regards Kashmir Valley, have been pushed into more & more of religious controversies , into more & more questioning beliefs as regards J&K being India & October 1947 accession being full & true , claims that people of muslim majority Kashmir Valley had consented to go with India in 1947 in terms of some special promises made by the then Indian leadership and J&K having till date not become as good India as Punjab had become in 1947.
The Pakistani sponsored elements / ideologies , the separatists and 'vote bank' players have taken full advantage of the way the Indian governments as well as Indian leadership has been treating the local ideological and political environment in J&K with focus on Kashmir Valley and that too resting more on the 'muslim majority' identity & 'kashmiriyat'. It will not be an over statement to make if one says that the Indian leadership has been in its subconscious mind treating J&K as an accession related dispute where as a large population of J&K ( a good number in Kashmir Valley and majority out outside Kashmir valley ) had no doubts on that ( 1947 accession) . What Dr. Karan Singh has said and opined on 10th August 2016 in Rajya Sabha as regards the date of signing the Instrument of accession by Maharaja Hari Singh and the 'merger' controversy viz .viz accession needed to be responded by Government of India as first priority but even that has been left uncared by even the present BJP lead union government. This is being quoted here just as one of the indicators of the extent of mishandling of affairs concerning J&K and non-serious approach that the governments in Delhi have been living in all these years.
The mishandling has continued even after 1990 and position today is that Kashmiriat is being addressed like a Nationality even by senior leaders, no any priority is being placed by even the government of India what to talk of local governments for the return of Kashmir Valley Hindu migrants who are away from their homes for nearly three decades and even on the college/ school going girls shouting anti India / azadi slogans in Kashmir Valley.
The security forces have been almost advised to face the protestors obstructing the security forces engaged with militants with their triggers locked. Jaswant Sinha Ex. Foreign and Finance Minister in Vajpayee Government has recently opined that he is very clear in his mind after talking to all the people that everybody regards J&K to be a political problem and not a simple law & order problem.
Jammu and Kashmir Chief Minister Mehbooba Mufti while addressing a Unified Command Meeting in Srinagar on the 25th April has suggested that Security Agencies should act as 'Councilors' to the local community/ youth in Kashmir Valley through regular interface counselling sessions for youths to help allay their apprehensions and misgivings about the system. She has opined that the Kashmiri youths 'unfortunately' were caught in a web / net of misinformation and violence but since they are 'our own' they have to be won over with a healing touch avoiding any collateral damage while dealing with law and order situations and that parents of the youths ( 'protesting and pelting stones on security forces) should be taken into confidence and the family should not be held accountable for the deeds of the youths. A close feel of the spirit in the message reflects the extreme seriousness of the prevailing situations in Kashmir valley that appears to have gone out of the control of the 'democratically' elected present government. Does she feel that the 'mainstream' leadership has lost the faith of Kashmir valley?
Why has not she ( Mehbooba ji ) asked the MLAs/ MLCs of PDP & BJP to stay amongst the people in the interiors of Kashmir valley and to take counselling sessions for youths to help remove adverse apprehensions and misgivings that have in her own opinion made the Kashmiri youths land in web / net of misinformation and violence ?. Has her party cadres and civil administration totally lost the confidence of the local masses?
Not only that, why has the anti- India / religious radicalism grown in Kashmir Valley after independence, and after the Maharaja ( Prince) of the then Indian princely state of J&K acceding to India dominion in true terms of the Indian Independence Act 1947, has to be investigated rising above political gamesmanship.
RELATED ARTICLES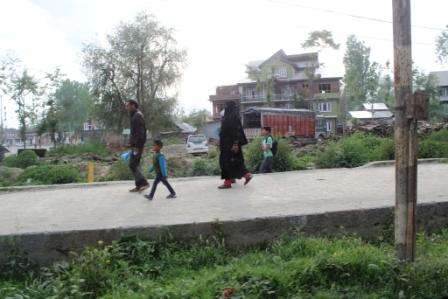 Posted on 5/27/2017 9:06:32 PM
Kashmir Struggle is all about establishing Islamic Caliphate and Sharia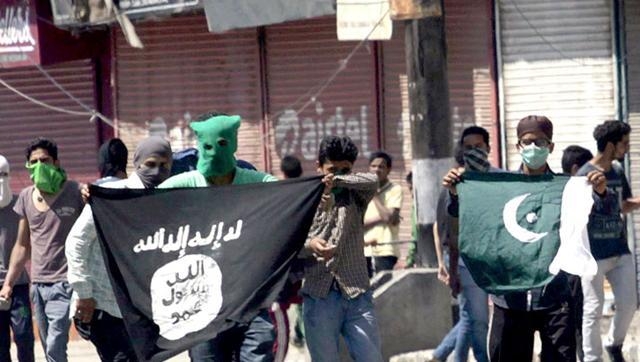 Posted on 5/17/2017 4:32:42 PM
Kashmiri killing Kashmiri: An existential threat being posed by radical Islam