Kashmir, the land of khakis, stone pelting and Hope ​
13 Jun 2017 13:01:38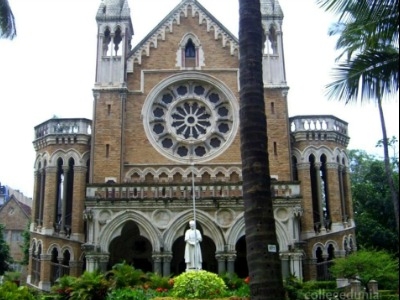 Mumbai University,
It was a hot afternoon on 8th June 2017 in G.D.Parikh Hall in Mumbai University (Kalina Campus) that a discussion on "Bleeding Kashmir - Land of Khakis, Stone Pelting and Hope" with Bashir Manzar was held. It was
3 PM
and I was accompanying Shakti Munshiji, a displaced Kashmiri Pandit from 1989, presently an activist for Kashmiris, to listen to this widely publicized programme organised by 'Centre for Study of Society and Secularism & G.D.Parikh Centre for Educational Studies .
Shri Bashir Manzar speaker of the day is Editor of Kashmir Images, a daily English newspaper published from Srinagar. He also occasionally writes on Kashmir and about Kashmir in EPW, Indian Express, Telegraph, Pioneer, The News, Pakistan and BBC Hindi (website). He is a National executive member of SAFMA, a recipient of State Award in journalism and presently is Vice President of Kashmir Editors Guild.
The hall was full with known faces like Mr. Kumar Ketkar too in the audience, Bashirji talked on present rise of radicalisation in the Valley, use of pallet guns on Kashmiri youth, victimisation of the valley people , beef ban, right to more autonomy , Interlocuters suggestions , and suggesting Central Govt to talk to Hurriyat etc
On many of the issues Mr Bashir raised I had my reservations and made my notes on them to counter him during the question hour.
When the discussion was thrown open to the audience, Shakti ji put up her fractured arm and Bashir ji came near our row -Shaktiji greeted him in Kashmiri -which he acknowledged and translated for the audience and something magical happened and suddenly the audience saw that a Kashmiri muslim and a Kashmiri Pandit had connected on that hot afternoon in the coastal city of Mumbai and there were no fireworks or abuses but a very warm greeting.
Shakti ji said that she did not want to go into the past which invoked anger & hatred along with arguments of your hurt against my hurt and ur truth against mine. Also she said as till 1339 the valley was 100 % Hindu Valley the present Kashmiri muslims (locals )were from the same ancestors but converted so she still cares for them which was acknowledged by a graceful nod and a smile by Bashirji.
The audience watched awed as two kashmiris connected. Bashirji had stressed in his talk that we needed to move away from the past and find solutions in the present-and find hope-esp in the face of global islamic radicalisation rearing its ugly head in the valley. Shakti ji told him he was entitled to his views and biases shaped by his experiences -but she only countered him on the point about islamisation being a new entrant-she reminded him and the audience that in 1989 Islamic slogans were written outside her home saying
"Kashir banawon Pakistan, Bataw varaie, Batneiw saan"
(We will turn Kashmir into Pakistan alongwith Kashmiri Pandit women, but without their men folk)
As she faltered while reciting the slogan . Mr Bashir stepped in and completed the slogan in Kashmiri explaining the meaning to the audience in English. THIS was a beautiful moment, the hurt of a Kashmiri pandit was acknowledged by a present resident of Kashmir Valley, who too is hurt by events unfolding in the valley.
Then Shakti ji spoke of solutions to the Valley problem and advocated Delimitation as the immediate need for the J&K State for then Jammu region and its people would get fair and right seat representation in the J&K assembly. Bashir ji agreed that the voices of Jammu people should have equal importance and also on more autonomy to Ladakh region too.

When Shaktiji raised the issue of the 600 sweeper family PRC permitting their entitlement only to a sweeper job in the J&K State as Human Rights Violation .Bashir ji informed her that he was equally pained at this and had written articles highlighting not only the plight of the sweepers but also West Pakistani refugees who had no voice but it was for governments to take action on these points. Shakti ji said that they too could speak as Kashmiris to resolve issues not connected to government such as rising drug addiction in the valley as 8000 youth were addicted as per State Government records, and also to prevent the brainwashing of 3 year old Kashmiri children who were taught 'go india go' instead of ABC . As fellow Kashmiris ,they could try and find solutions to these issues.

With this the intervention had to come to an end. The audience and myself had witnessed something unique in those 5-10 minutes. Inspite of their differences the two Kashmiris had connected as fellow beings, both had realised each other's pain-one's pain of exodus in 1989, and the other's pain of living in a violent valley, which, as both agreed had been peaceful and tolerant till mid 80's. Yes, differences are there in opinions. Yes hurt & anger is there too, complexities are there in Kashmir to be solved--but for those brief moments we saw Openings within so called Closed walls.

I kept my 7 page counter to Bashir ji's talk aside-that could wait for another day--for then I wanted to savor the magic of the connect of two Kashmiris
RELATED ARTICLES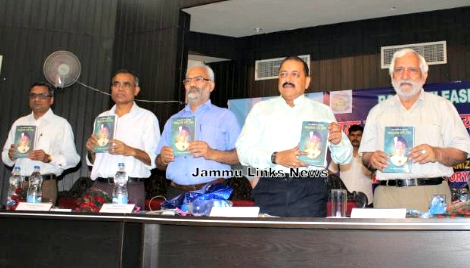 Posted on 10/9/2016 2:40:00 PM
Maharaja was great votary of joining Indian Union: Jitendra Singh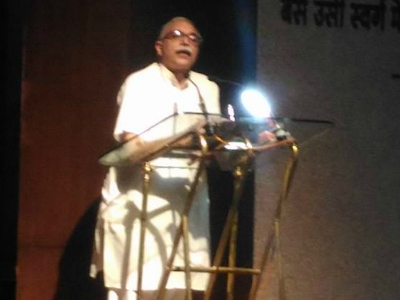 Posted on 7/26/2016 5:20:40 PM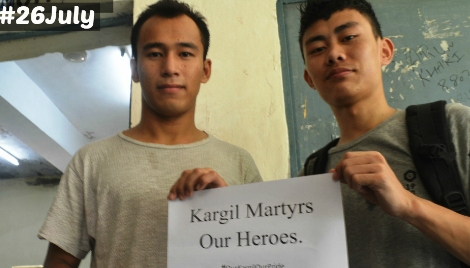 Posted on 7/26/2016 3:20:02 PM