Thanks Mr. Varadrajan, You Exposed Dens of Urban Terrorism
05 Jun 2017 18:38:02
In their extensive and comprehensive treatise, Breaking India, Dr. Rajiv Malhotra and Dr. Manikandan have outlined how the intelligentsia in India harbours the divisive forces. This educated class provides the civilian cover for the armed extremists who just carry out the killing acts. In some cases, this bloodshed is actually carried out at the behest of intellectuals. If one needed a corboration of this thoery, one may not look much further. Our own Siddhartha Varadrajan, a US national but a revered figure in the Left intellectuals, has come out with a fresh example on the platter.
Mr. Varadrajan's diatribe against India, for torturing and harassing an 'innocent' citizen of the country, has been lapped up by the poster boys of separatists in Kashmir. The vitriol of this senior scribe was not aimed at Narendra Modi, Bharatiya Janata Party or Rashtriya Swayamsevak Sangh alone, mind you. He has explicitly pointed out 'Indian state' for violating the human rights and international law.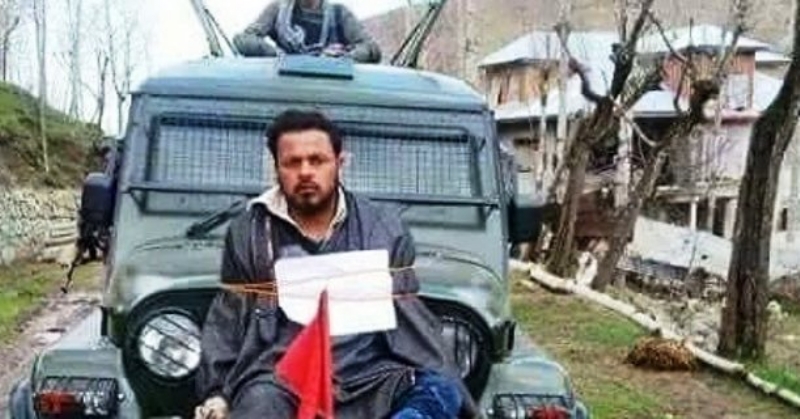 Mr. Varadrajan exposed the long-hidden trait of liberal class – that was to act as the urban agents of the naxals and terrorists.
In his article 'Why International Law Matters, From Kulbhushan Jadhav to Kashmiri Human Shield', Mr. Varadrajan has ventured out to draw parallel between Kulbhsuahn Jadhav, a former Indian naval officer, arrested and sentenced to death by Pakistan, and Farooq Ahmaed Dar, a 'Kashmiri shawl weaver' whom the Indian forces tied to a jeep and used as 'human shield' to save themselves from the stone pelting. Now, one must accept here that only a liberal, intoxicated with the left ideology, can compare a distinct case involving two separate and sovereign states with that of an expressly internal matter of a country. And we have not yet spoken of the audacity of invoking international law for a law and order situation in a state within India! In what kind of bizzare logical universe we are living?
However, the mischief did not stop here. Within a days of Mr. Varadrajan's invections came out in the cyberworld, Syed Ali Geelani, the self-anointed voice of Kashmiris and chairman of Hurriyat Conference, came up with the copy speech. He asked intervention from International Court of Justice (ICJ) a la Kulbhsuahn Jadhav, exactly the words used by Mr. Varadrajan. When read these two different pieces in the same light, it becomes clear that those torching in the ice in the are but puppets, their real kingpins are somewhere else – and not necessarily across the Sindhu or Jhelum but here in our own land.
It is this cocooned worldview that enables Mr. Varadrajan to portray Farooq Ahmed Dar as "an artisan and weaver of shawls... abducted and taken hostage by a group of Indian soldiers in the Budgam area of Jammu and Kashmir. He tries to give an impression that Dar was "one of just 88,951 people – 7% of the electorate – to have voted in the by-election for the Srinagar parliamentary seat." No fact checking required, no second opinion required! It's final.
When a left scribe describes a citizen in this way, this must be so. What is the aukat of a serving servicemen when he says that Dar was ringmaster of stone pelters, he was 20 kms away from his home and voting booth etc." And never discuss the need for the men in uniform to save their and gullible citizens' lives. If Dar was an incarnation of innocence, why he kept changing his stands as to what he was doing on that fateful day. He started with saying that he went to cast his vote, then he said he went to his relative houses because of the death of his cousins etc.?
Major Gogoi, by now a hero to all right thinking and peace loving citizens, has recounted his ordeal. In his own words, "I got a call on the day of the by-elections in Srinagar to check the security at a polling station in Budgam. When I reached there, I faced a mob of over 1,000 stone-pelters. 1,200 people had surrounded the poll station and were trying to burn it with petrol bombs. People were pelting stones from all sides, even women and children, and even people from rooftops".
Then Maj. Gogoi has stated that he saw Farooq Ahmed Dar around 30 metres away from him. "He was instigating them. He could have been the ring leader. After seeing us running towards him, he tried to run away from the spot. Despite getting hurt and stone pelting, we caught hold of him. We moved toward the polling station and rescued four polling staff, one ITBP personnel and one personnel of the J&K police," Major Gogoi told the media. But presenting this side of coin is not part of Mr. Varadrajan's handbook of journalism.
He is concerned with demeaning and denouncing India for failing to international law where it is not applied at all. Does Vienna convention apply to how a state should treat its citizens? By this logic, Mr. Varadrajan should take the flag of liberalism and march to Lhasa or Hongkong and agitate against China – a far more evident violator of basic human rights than India, which tolerates malefactors like him.
Rather than convincing by his argument, actually Mr. Varadrajan exposed the long-hidden trait of liberal class – that was to act as the urban agents of the naxals and terrorists. And this is the thing for which we must thank him. It is but an another link in the lengthy chain of exposes started with G. L. Saibaba. The Maoists and terrorists thrive in India because they are harboured by intellectuals like Saibaba and Varadrajan.
The terrorism has two fronts - one that actually carries out the terrorist acts and another is the intellectual backing given to them by established class. This second variant is more dangerous of two it mingles in the policy makers and young students, influence them and misguiding them. Sitting on plum posts and playing with wands of notes they act as the 'Think Tank' of terrorists. They arrange the logistics for the ground workers of divisive acts and ally them with the international forces.
This is how Burhan Wani becomes the 'son of a poor schoolteacher' whose death is to be mourned by all. This is why rank and file of left, liberal and human rights activists gather outside court in late in night to save Yakub Menon but fail to utter even a single word for Kulbhushan Jadhav or Sarabjit Singh before him! This disgusting tactic was portrayed as the liberal thought for decades strengthening our adversaries like Pakistan and China, but the tide has turned now. And this is why those like Mr. Varadrajan try to bring in international bodies such as ICJ in India's matter. The attempt is certain to fail, but it brings to fore the desperation of elite class that is increasing becoming irrelevant. Thanks Mr. Varadrajan, you exposed yet other dens of urban terrorism! Your point will not go in vain!
RELATED ARTICLES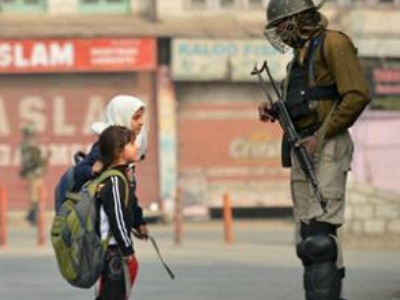 Posted on 6/19/2017 4:10:30 PM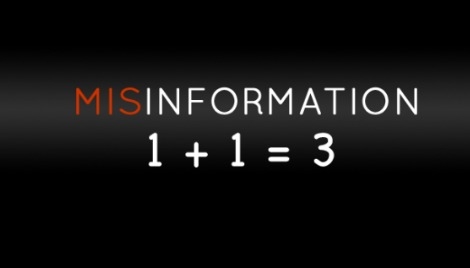 Posted on 6/13/2017 2:24:03 PM
Jammu Kashmir – Victim of misinformation and lack of information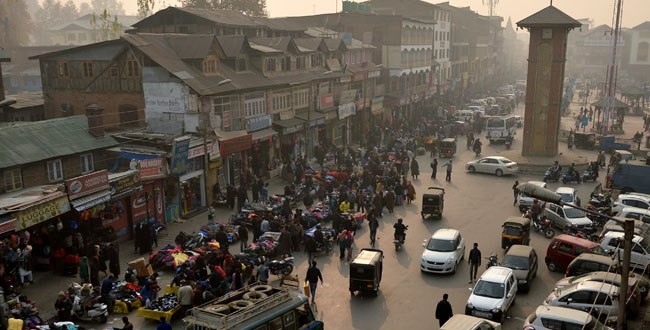 Posted on 6/2/2017 2:20:12 PM