Fresh batch of 675 pilgrims leaves for Budha Amarnath
31 Jul 2017 11:15:23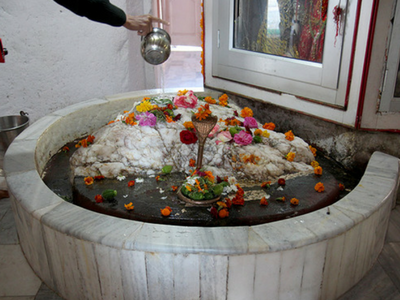 JAMMU,
While first batch of 1321 pilgrims performed `Darshan' at Shri Budha Amarnath ji shrine at Mandi, the fresh batch of 675 pilgrims in 15 buses and five light motor vehicles left for the Poonch from Jammu yatra base camp this morning.

Minister for Industries and Commerce Chander Parkash Ganga, accompanied by heads of several religious and social organisations flagged off the Yatra during early morning at Bahgwati Nagar base camp in Jammu. The pilgrims including 465 men and 184 women besides 26 children left for Poonch at around 5.30 am.

At Sunderbani, the pilgrims had breakfast, arranged by Swami Vishavatmanand Saraswati ji Maharaj with the support of locals. From there, they reached Rajouri where after having lunch they were received by the Army authorities at Bhimber Gali and after brief halt there and taking tean and snaks, they reached Poonch city in the evening.

The reception Committee members including several officials from the District Administration and representatives from SD Sabha, VHP, Bajrang Dal, Akhara Mandir Committee etc received the yatra. The pilgrims were accommodated in the schools, college and local Sarais and temples. After having night stay, they will leave for Mandi town where the shrine of Shri Budha Amarnath ji is located.

The Poondh district administration has made elaborate security arrangements, in view of grenade attack on the yatra during last year at Poonch city
Courtesy : Daily Excelsior
RELATED ARTICLES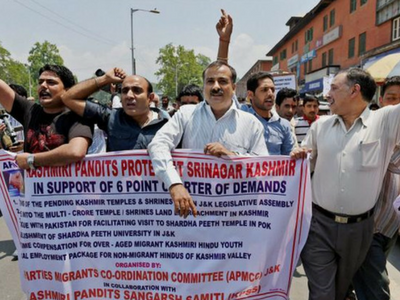 Posted on 7/25/2017 12:33:15 PM
Hindu employees seek Centre's help in resolving their problems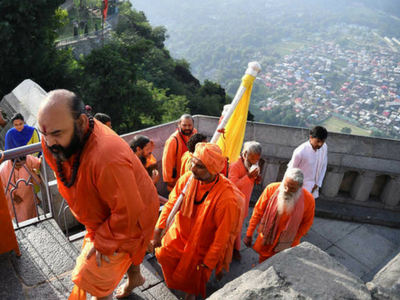 Posted on 7/24/2017 2:15:37 PM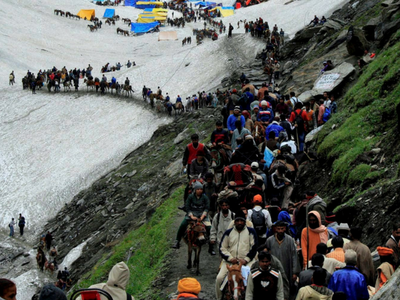 Posted on 7/17/2017 1:48:49 PM
अमरनाथ यात्रा: दो लाख से ज्यादा श्रद्धालुओं ने किए बाबा बर्फानी के दर्शन