Caste politics or politics of caste: Valmikis victims of politics in J&K
12 Jan 2018 13:53:28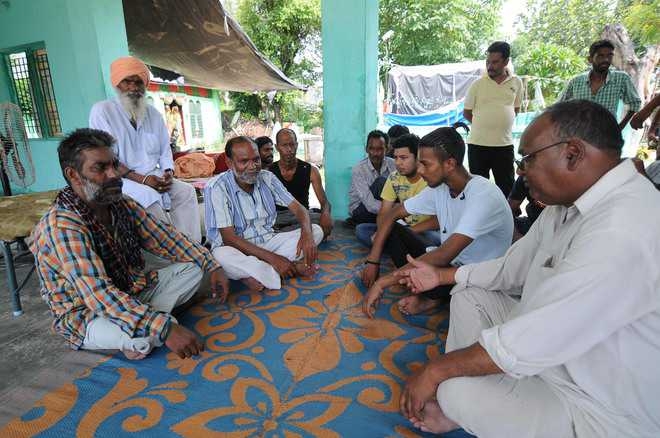 Dalits are the most oppressed castes in the Indian society. They have the history of oppression and discrimination emanating out their caste in the varna system. Under this system people are put into various castes categories and their professions are chosen according to the caste category. It was a restricted system, wherein people get into different caste by birth and it was almost impossible to get out of the caste based restrictions. Apart from the profession of scavenging and dwelling at the periphery of the village, Dalits were subject to the various forms of discrimination and oppression. Valmikis also belong to the Dalit caste and members of whom have faced discrimination and violence of various nature. The people belonging to Valmiki caste have faced exclusion and oppression. Though some Valmikis claimed to be the descendents of hermit Valmiki, the author of epic Ramayana, yet their status has not been considered to that of upper castes. The independent India made certain provisions for them, under the guidance and leadership of Dr. B. R. Ambedkar, who is also called the architect of Indian constitution. These numerous provisions were made for the protection, development and empowerment of Dalits in India. It is important to mention here that the successive central governments and all the state government have taken credit for improving the lot Dalits in India. Also, there are good number of national and state level political parties like BSP, RJD, SP, left etc., whose political survival is based on Dalits. Also, the national level dynastic political party like congress talks a loud about Dalits development. But strangely all the rhetoric of the caste based, and other, political parties fail in the state of J&K. It makes one to ponder over whether the politics of caste is more prominent in India or the politics of religion is more prominent? Whether the BJP is more communal, for which it has gained notoriety, or is it the other political outfits, who are opportunists? Mayawati's entire politics depends mainly on Dalits yet she has never spoken a single word about the discrimination faced by the Valmikis in J&K and same is the case with RJD Chief Lalu Prasad Yadav, Congress and the left. So, it is easy to construe that the earlier governments differentiate between Dalits of J&K and Dalits living in other part of India. Not only the political outfits but the so called secular, or more appropriately pseudo-seculars, and fictitious liberals also remain tight lipped on Dalit issues in J&K. By pseudo-seculars and fictitious liberals, I meant that people who say that do not differentiate people on the basis of caste, class, sex, region and religion but they actually do it.
Though in any other part of India, Dalits issues are much debated and discussed but the same has not happened in the case of Valmiki of J&K. The people were taken to the streets on Dalits issue but for Valmikis of J&K nothing has been done in the history of India. It is quite disheartening to know what it cost to be a Valmiki in J&K. The problems they have been facing in J&K are:
Around 200 Valimikis families were brought from Punjab to J&K in the year 1957 to be employed as sweepers (Safai Karamcharis). A cabinet decision was taken in this regard and these families were given assurance that the permanent resident clause would be relaxed for them. Though number of their family members, in each family, has increased and their numerical strength as sweeper has increased manifold yet the permanent resident clause has been relaxed for them only to the extent of being the Safai Karamcharis in J&K. It means they can take up the job of a sweeper only. It is ironical that the caste specific profession has been imposed in secular India in the state of J&K, and the information on it remained secret from the entire country. So, isn't it that the J&K government has promoted religion based discrimination?
The children of these Safai Karamcharis can get admission in government run professional institutes and they can study upto graduation level but they are eligible only for the post of sweeper. It means even if they go for higher education, the state will offer them only the job of a sweeper. It also conveys the message that their education is futile, if they are planning to apply on any other post except sweeper, in the state of J&K. This is a de-motivating factor for the youth, belonging to this community, and unfortunate part is that on the one side Indian constitution talks about mainstreaming them whereas on the other side, the J&K government restricting their mainstreaming. Also, J&K government discourage their educational attainment on the caste or religious lines.
Though the educated sweepers in Jammu Municipality are qualified for promotions yet the government has sidelined them and did not allow them to improve their living conditions.
The sweeper of this state can vote in Lok Sabha elections but they have no right to vote in State Assembly or municipality elections. It means politically keeping them away from the democratic process of the state.
Their colony at Valmiki Colony, Gandhi Nagar, Jammu has not been regularized till date by the state government.
Though lot many problems are faced by the people of this community due to Article 35A yet no solution is available till date. It is the slavery of worst kind in globalised world, where people clamour about Dalit rights.
The constitution of India provides various measures for their welfare, development and empowerment, some of which are:
Article 17, which talks about abolishing and prohibiting untouchability. To give effect to this provision, the government of India has enacted the Protection of Civil Rights Act, 1955. Yet not allowing the Dalits to move on the ladder of promotion from sweeper to the other higher posts is not the violation of this constitutional provision.
Article 23 that prohibits trafficking in human beings and beggary and other similar forms of forced labour. Indian Government has enacted Bonded Labour System (Abolition) Act, 1976 to implement this Article. But isn't it a forced or bounded labour that they will remain sweeper in their entire life, even if they are much capable and qualified for the other higher posts.
Article 332 provides for reservation of seats for SCs/STs in the State Vidhan Sabhas (Legislative Assemblies). Isn't the J&K government blatantly violating this Article, when the entire India is complying with it?
Article 16(4) empowers the State to make "any provision for the reservation in appointments or posts in favour of any backward class of citizens which, in the opinion of the State, is not adequately represented in the services under the State". Isn't it the violation of this Article by J&K government when their adequate representation is restricted only to the post of sweeper?
Article 16(4A) empowers the state to make reservation in matters of promotion to any class or classes of posts in the services under the State in favour of the Scheduled Castes and the Scheduled Tribes which, in the opinion of the State, are not adequately represented in the services under the State". Isn't it the violation of this Article when the state machinery is restricting their promotion from the post of sweeper?
Article 335 state that "the claims of the members of the Scheduled Castes and the Scheduled Tribes shall be taken into consideration, consistently with the maintenance of efficiency of administration, in the making of appointments to services and posts in connection with the affairs of the Union or of a State". Isn't it the violation of this Article, when the state does not consider the claims of the member of Dalit community?
Article 46 reads as "the State shall promote with special care the educational and economic interests of the weaker sections, of the people, and in particular, of the Scheduled Castes and the Scheduled Tribes, and shall protect them from social injustice and all forms of exploitation". Though this provision cannot be challenged in any court of law but does it absolve the state from complying with this provision. Instead of doing something all the contrary successive governments, in centre and state, have done nothing for Dalits of J&K in this direction.
I would like to quote the architect of Indian constitution, Dr. B. R. Ambedkar, who once said "On the 26th of January 1950, we are going to enter into a life of contradictions. In politics we will have equality and in social and economic life we will have inequality. In politics we will be recognizing the principle of one man one vote and one vote one value. In our social and economic life, we shall, by reason of our social and economic structure, continue to deny the principle of one man one value. How long shall we continue to live this life of contradictions? How long shall we continue to deny equality in our social and economic life? If we continue to deny it for long, we will do so only by putting our political democracy in peril. We must remove this contradiction at the earliest possible moment or else those who suffer from inequality will blow up the structure of political democracy which this Assembly has so laboriously built up."
His words are still valid and one can easily understand why he has made such provisions for Dalits and other vulnerable sections of the society. He advocated for one vote one person and understands the worth of every individual irrespective of his caste, class, creed, sex, region and religion. Yet his vision of equality has been overlooked in the case of Valmikis, who were not given even the political equality, in the state of J&K. The legal sanctioning of discrimination in J&K on religious ground speaks a lot about the double standard of the secularist or better called pseudo-seculars and the government of India. Today, we are living in a world wherein a Dalit gets recognised by his or her political orientation. If it is a member of RSS or BJP he or she losses the tag of a Dalit and the pseudo-seculars or fictitious liberals will remained tight lipped even if he or she is slayed in a broad day light.
The unfortunate part is that only selective information is being passed on to the people. Also, the people who clamour about discrimination in the society are generally perpetrator of such a crime. Even in my own institute a professor of my department has been quite vocal about discrimination, equality and such other terminologies and advocated for brining equality in the society but his actions speak otherwise. I remember once this professor forced me to take the garbage bin to each and every scholar present in the classroom because I committed a small mistake of dropping the empty disposable glass, after finishing off my coffee, into the garbage bin kept in his room and used by him. It's better to compare him with self-styled godman, who preaches about good things yet, behind the close doors, they do not leave the chance of exploiting people. I remember how powerful such people are, like self-style godman, as I discussed this incident with my guide, who said that I have made a right decision by not getting into any type of problem with this professor. Though the major reason for not getting into any trouble was that my father was facing serious medical problems and this professor was very well aware of it, yet it was surprising how much difficult it is for an ordinary scholar to fight the oppression in a department like mine. On another, occasion, when my left hand knuckle was broken and it was plastered, this professor sarcastically pointed out that the colour of my t-shirt was matching to the colour of bandage. In yet another occasion, I was continuously asked for a month to change the frame of my spectacles, as these were not as per the liking of this professor. The most interesting thing was that this professor has no remorse for what he has done and yet he preaches about discrimination and oppression in Indian society. It reminds me of the lines of Hitler, who once said "by the skilful and sustained use of propaganda, one can make a people see even heaven as hell or an extremely wretched life as paradise".
The same has been the environment created by such people in India. The unfortunate part is that a male member of general category does not have many options, when it comes to such humiliation. The only options that one can have are either to fight, if he is capable to do so, or remain silent if he is weak, as system does not consider them vulnerable. In the social work department, where I am doing my PhD, I had learnt a lot about advocacy, discussion, debate and protests but on the ground it is difficult to apply it in my own department, which is supposedly the place where such suffocating environment should not have been there.
This definitely have had affected my understanding of the terms equality, non-discrimination, saffronisation etc. and I developed a different understanding from what I have been taught because I feel that my oppressor's ideology cannot be right. Such things remained hidden and even if I mentioned such thing I don't have any hope to get any support. In the same manner, Dalits in J&K have also been facing the problems which are not very well known. Also, whether these hapless Dalits, who have been betrayed by the earlier Governments, will get support from any quarter is a difficult question. Further, it questions the very intent of one religious community, which is second largest in the country and the largest one in J&K, yet it is called minority. I feel that in the present scenario, it is difficult to raise finger at the hitherto powerful political class otherwise one can be labelled as Sanghi or communal or Modi bhakt.
Coming back to the problems of Valmikis I can only say that when the entire country is bound to take measures for their protection, development and empowerment, why one state is privileged to discriminate them or in more precise term restrict them from advancing in career and life. Is the appeasement policy more important than justice? Isn't the then government of India has given the license to the state to discriminate or rather suppress the people belonging to other religious faith? I am hoping that Valmikis, like any other oppressed and vulnerable section of the society, of J&K will get justice when the apex court will deliver its verdict on 35A after Diwali.
RELATED ARTICLES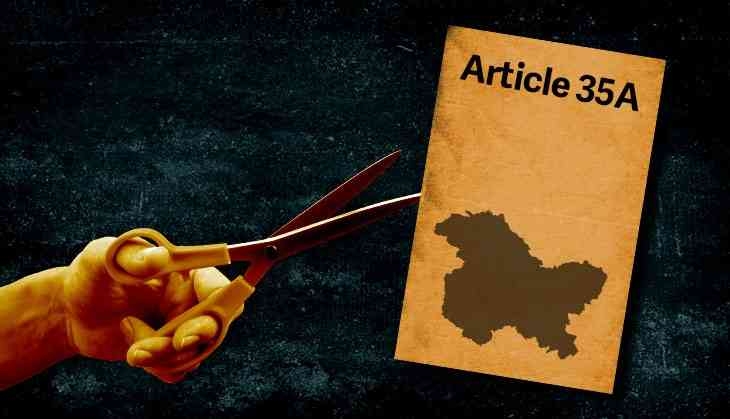 Posted on 1/12/2018 11:45:47 AM
Compromise on gender equality- A case of blatant abuse of section 35A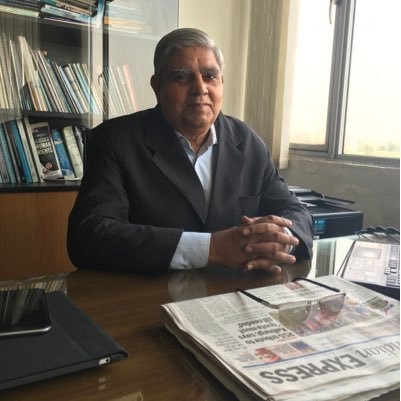 Posted on 1/11/2018 6:40:30 PM
Article 35A: A Legal Perspective by Sr. Advocate, Jagdeep Dhankar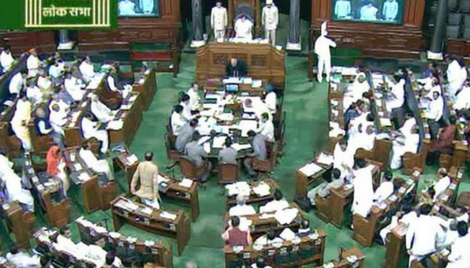 Posted on 1/6/2018 5:21:31 PM
A Brief Note on Constitution (Amendment) Bill: Omission of Article 370 September 11, 1964