Refugee or victim of political conspiracy: A case of sheer betrayal of West Pakistan migrants
12 Jan 2018 13:14:42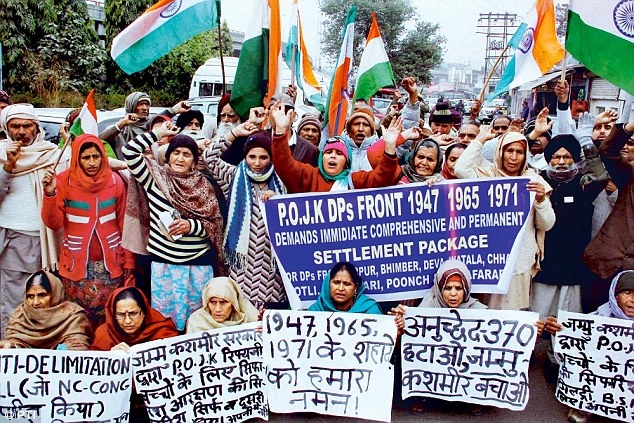 Recently, we have been witnessing the debate on Rohingya Muslims, who have illegally entered the country because of the violence unleashed in Myanmar. They are considered the threat to the security of our country by the present government. Pseudo-seculars and fictitious liberals are making huge cry so that Rohingya Muslims will stay back in India. But the refugees from West-Pakistan and their entire generation till date have been living with the tag of 'refugee' yet their cause has never been raised by anyone. Though it is easy to identify them with this terminology but it is a paradox to call them 'refugees'. These people migrated to the Indian state of Jammu-Kashmir from West Pakistan during Partition in 1947 and have been living there since then, yet they are called 'refugees'. I think calling refugee is the clear violation of Article 6 which discusses about the "rights of citizenship of certain persons who have migrated to India from Pakistan". Though sitting in Delhi, we despise to differentiate people on religious line but J&K example forces one to think on these lines, as the West Pakistan refugees are Hindus and belong to SC and OBC categories. According to one estimate, SC comprises of more than 80% of their population. Their counterparts, who migrated during partition of India in other parts of the country, are fully integrated into the mainstream society. They are given the opportunities of jobs, education, place of abode and other benefits, which are extended to any other citizen of the country but West-Pakistan refugees are denied all of these.
The unfortunate part is that this tag of refugee remained with them though their fourth generation has taken birth on the Indian soil. Till date no land was allotted to them. Though they have been living on the land since 1947 yet the title of the land is not conferred on them because they are not having PRC. They have no right to buy or sell the property. They are forced to live the life of a tenant, labourer, tillers but they cannot become landlord. Since, independence their population has increased exponentially and according to one estimate it is more than 3 lakh but the basic human rights are denied to them. They cannot get into state government jobs, have the benefits of state government schemes or any other kind of benefits available for the permanent residents of the state. Their children cannot avail the scholarships and other benefits because they are not having PRC. Families remain out of the purview of government schemes and their children cannot get admission in state run professional institutions. They cannot cast their votes in assembly or village panchayates or any other self-governing body of the state or at local level. It is an irony that contesting the elections is a distant dream for them. Their status has come down to the level of secondary citizens, who do not have rights in their own country. They have been denied all the basic rights that their counter-part in the state, as well as the entire country, are getting. They have the right to vote only in parliamentary election but not in the state election. Though the constitution allows only single citizenship yet the discriminatory practices in J&K making it the perfect case of dubious citizenship, wherein the citizens are duped. These people can become the IAS or IPS Officer, DGP or Chief Secretary in J&K but cannot get the state government jobs. Their status is reduced to that of a slave in independent India and this has been continued under the nose of our so called progressive governments and liberals, who are making huge cry but remained indifferent to these hapless people. Their settlement is a humanitarian issue, which has been reduced to a political or communal issue. Moreover, no one consider their issue as that of humanitarian crisis. They are given assurances by the successive governments at the centre and the state but they never deliver on their words.
It is surprising that no politicians like Mayawati, Deve Gowda, Lalu Prasad Yadav, Mulayam Singh Yadav, Rahul Gandhi and entire left have ever spoken about the plight of these hapless people. More surprisingly, the pseudo-seculars and self-proclaimed liberals remained tight lipped in this matter. If this is not considered as discrimination than it is difficult to understand what constitute discrimination. I remember that during my PG days, we have been discussing the discrimination meted out to the people belonging to dalits. Still, we have been listening the same thing though legal provisions are made for the benefit of SC/ST/OBC category people. But J&K is live example of state sponsored discrimination, in clear violation of the provisions of constitution of India, yet no one dares to speak against it. Modi government is labelled as anti-dalits but seeing the plight of dalits, and other underprivileged people in J&K, one can easily understand who is anti-dalit. Is it the successive governments at the centre and the state or the present government? Is it the political opportunism or genuine concern to discuss about dalits? I really find it difficult to understand whether freedom of expression was restricted during that time or policy of suppression was acceptable to people. It is a matter to ponder about why no one dares to speak about them even today. Whether people are selective to make a hue and cry about intolerance, as we have been witnessing these days? Whether we care for a religion or humanity? These questions are quite perturbing because we have lived in India wherein only selective information is spread that makes only one ideology stronger. Hindus and their goddesses can be easily targeted and it is termed as the symbol of liberalism but other religions remain out of its purview and questioning them means you are labelled as intolerant. The unfortunate part is the passing of selective information among the young budding minds, which has become the nomenclature in our universities that make them to hold only onto one line of thought. I remember during my post graduation days, our classroom discussion remains on Gujarat riots and AFSPA but nobody discussed about Godhra or Article 370 or Article 35A. Still our classroom teaching discusses only about Kashmir valley, as if discussion on other topics is a taboo. The unfortunate part is that the renowned lawyers like Kapil Sibal, Prashant Bhusan etc. can fight for the rights of anybody else but not for Hindus. I really find it difficult to understand what wrongs Hindus have done that no one raises their voices for them.
The appeasement policy of the successive central government has denied the right to these refugees. The treacherous Article 35A has snatched the basic fundamental right, i.e. Right to Equality, from these people. These people are the victims of extreme cruelty and bonded labour. Those few refugees, who are given permanent resident status, are eligible only for the post of sweepers. Therefore, after Charu Walia, a Kashmiri pandit, Kali Das, his son Sanjay Kumar and one other have approached the apex court in the matter of Article 35A. The matter is subjudiced in the the apex court and I hope that the apex court will do justice to the West Pakistan refugees and abrogate Article 35A and give them what rightfully belongs to them. The basic human rights will be extended to these people, as Article 35A is the clear violation of all the fundamental rights. John F. Kennedy, the former President of the United States, once said "the ignorance of one voter in a democracy impairs the security of all". I hope his words will resonate in the apex court verdict and the right of the citizens will be conferred on the West-Pakistan refugees to ensure the security of democratic fabric of the society.
RELATED ARTICLES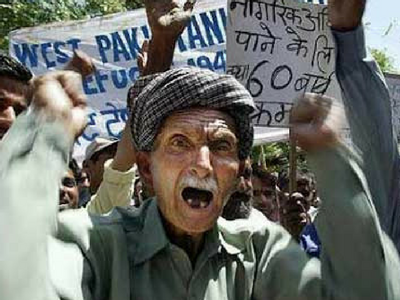 Posted on 7/3/2017 12:35:25 PM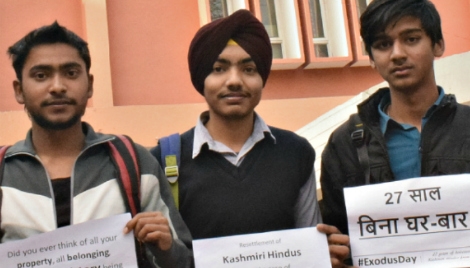 Posted on 1/20/2017 11:03:11 AM
In second consecutive year, the cause of Kashmiri Hindus found voice among students of DU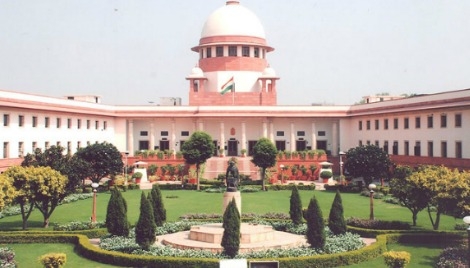 Posted on 12/2/2016 3:00:44 PM