SIKH AND DOGRA REGIME IN JAMMU KASHMIR
29 Jan 2018 20:38:14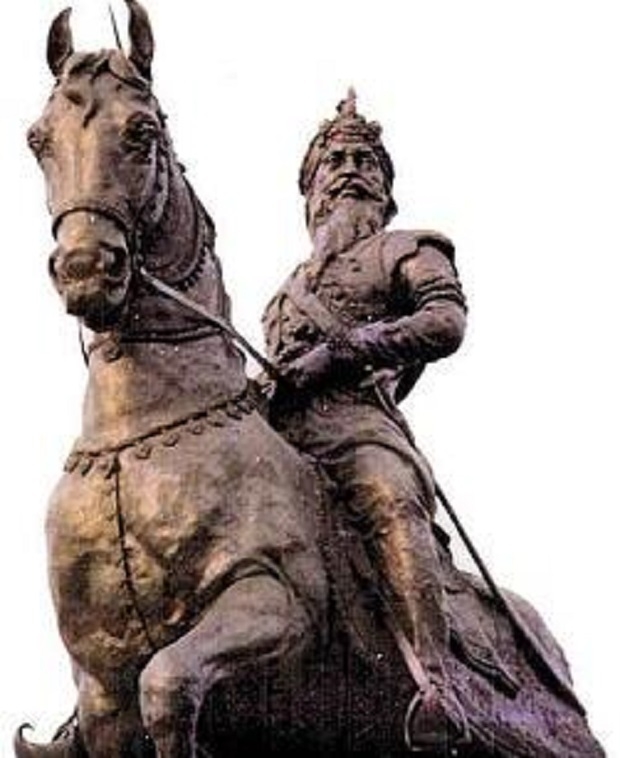 After the martyrdom of Guru Teg Bahadur, the people of Jammu Kashmir had a feeling of fear but they hatred Aurangzeb extremely. After the death of Aurangzeb in 1707, the influence of Moghul rule weakened in Kashmir. The floods of 1746-47 and subsequent famine claimed about third-fourth population of Kashmir. In that situation some local commanders invited Ahmad Shah Abdali of Afghan to attack Kashmir and establish his rule.
Abdali succeeded in establishing his rule in Kashmir in 1753. The atrocities on people were at its peak during the regime of his Subedar Abdullah Khan Ishq Abbasi. It was said that Afganis think twice before plucking a flower, but they do not think even once before cutting the neck of Kashmiris.
Oppressed by the last Afghan Subedar Jabbar Khan's inhuman atrocities, a Kashmiri Pundit Beerbal Dhar appealed to Maharaja Ranjeet Singh of Punjab to attack Kashmir; and also supplied him some important information about the Army of Subedar and promised to help him. Prior to it, the troops of Maharaja Ranjeet Singh had unsuccessfully invaded Kashmir in 1812 and 1814. But the Sikh Army led by Misar Deewan Chand, the commander of Maharaja Ranjeet Singh, defeated Jabbar Khan in the battle of Sophia on July 15, 1819. After that, Sikhs ruled Kashmir for 27 years.
When Kashmir was ruled by Afghanis, Jammu was ruled by Dogras. The king of Jammu Raja Ranjeet Singh was a very brave and influential ruler. After the fall of Mughal empire, he conquered 22 small Dogra states and established Jammu as a vast and prosperous state.
In the year 1808, the Dogra ruler of Jammu was defeated by the Sikhs. One Gulab Singh who was associated with the lineage of Ranjeet Deo, joined the Army of Maharaja Ranjeet Singh. After his brave performance in many battles, the Maharaja appointed him as the ruler of Jammu in 1820.
In 1821, Gulab Singh conquered Rajauri and Kistwad and merged into his kingdom. He also helped in merging Dera Ghaz0i Khan in the Sikh empire. He also participated in the Shaidu's battle in support of Hari Singh Nalwa, the Sikh ruler, and suppressed the revolt of Afghanis. Maharaja Ranjeet Singh was so impressed by his services that he provided him the provinces of Bhera, Jehlam, Rohtas and Gujarat. Meanwhile, Gulab Singh also conquered the fort of Mangala.
In the year 1834, General Jorawar Singh, the commander of Gulab Singh, conquered a large part of Ladakh including Janskar and Baltistan. In 1841, during an adventurous campaign of occupying Tibet, while facing snow storm, a big part of Dogra Army was destroyed. Jorawar Singh along with a large number of soldiers died. After the death of Jorawar Singh, the joint armies of China and Tibet marched towards Ladakh, but this army was very bravely resisted by Mehta Basti Ram, till the arrival of another troop under the leadership of Deewan Harichand and Wazeer Ratnu. Finally, when cornered effectively by the Dogra troops the army of China and Tibet ran away. The Dogra troops also chased them for long. In the battle of Chushul the Chinese army was defeated and its commander was killed. An agreement was signed in Chushul, between the representatives of both states, according to which both the parties agreed not to encroach into the other's area and thus the borders of Dogra and Tibet were fixed.
In 1839, after the death of Maharaja Ranjeet Singh, his successors could not sustain their influence and consequently were defeated by the Britishers. The Britishers took control of Punjab but accepted Maharaja Gulab Singh as the ruler in large area in the north of Satluj. After the defeat of Sikhs, two different accords were signed. In the first accord was signed on March 9, 1846 under which the Sikhs had to give Rs 1.5 crore as compensation. Since they were unable to arrange such a large amount, they surrendered a large part of their state, including Kashmir valley, to the British.
Another Accord was signed on March 16, 1846, which is known as Amritsar Accord, according to which in exchange of 75 lakh compensation given by the British, the Chamba area of Himachal Pradesh and the entire Kashmir valley was given to Gulab Singh permanently.
Here three things must be kept in mind. One, the British were fighting battles at many places including Afghanistan and for this they needed financial help, which was given to them by Gulab Singh. Two, the British wanted to take the control of Kashmir in their own hands and therefore they wanted to hand over its reign to someone who could be friendly to them. Three, the British were always worried by the growing strength of Russia and therefore in order to secure the interest of East India Company they wanted to have their approach link in Ladakh and Gilgit. For this they needed a powerful state in their support. On this criterion, Gulab Singh was the best suitable person.
In this situation, instead of facing the local resistance the East India Company preferred to keep Gulab Singh in power and maintained good relations with him. Gulab Singh was also interested in keeping and expanding his empire, even if it comes by paying some amount. But it needs to be noted that all this process was based on a written agreement and not at all on any sale deed, as is described by some people afterwards. Jammu, Ladakh, Gilgit, Baltistan etc. were already under Gulab Singh's state. Only Kashmir valley and some areas of Himachal Pradesh were added in this after the agreement.
After Gulab Singh, Maharaja Ranveer Singh became the king. After him, his son Pratap Singh assumed the power. On September 23, 1925 Maharaja Hari Singh, the nephew of Maharaja Pratap Singh, became the king of Jammu & Kashmir.
[This article is an extract from the book "Jammu Kashmir: An Analysis of Facts" authored by Sh. Ashutosh. Further topics of this book will be covered in the upcoming series.]
RELATED ARTICLES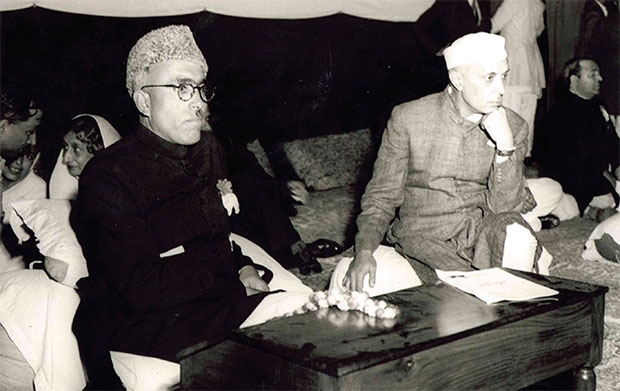 Posted on 1/29/2018 4:11:48 PM
दिल्ली में राष्ट्रवादी - जम्मू में सेक्युलर - कश्मीर में सांप्रदायिक : शेख अब्दुल्ला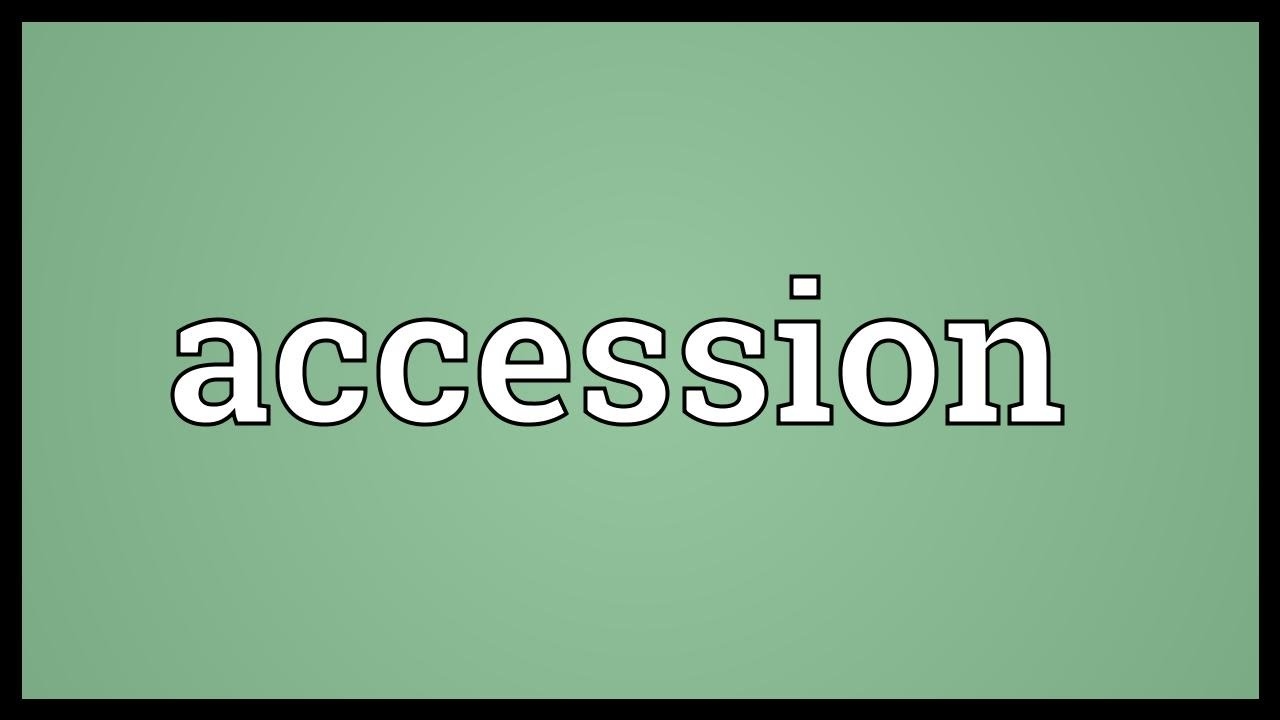 Posted on 1/27/2018 1:52:57 PM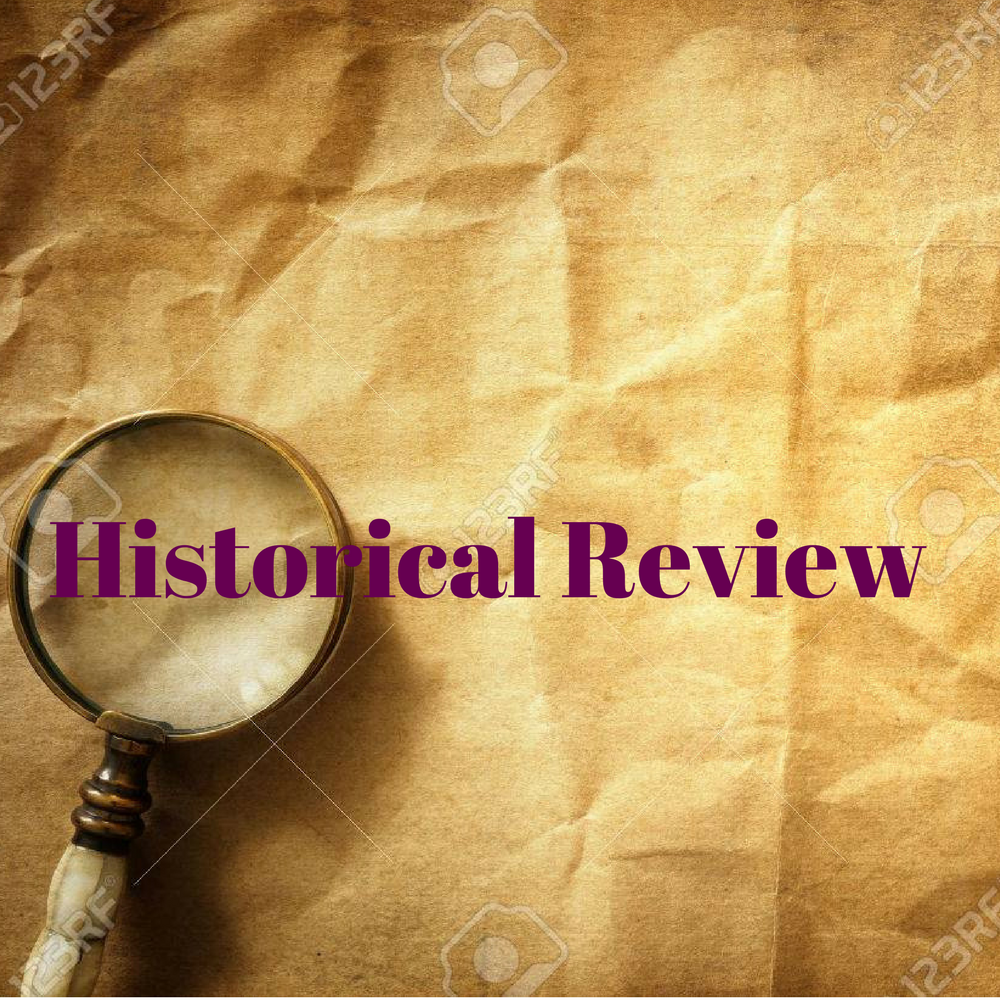 Posted on 1/23/2018 11:41:14 AM