MARTYRDOM OF DR. SYAMA PRASAD MOOKERJEE
30 Jan 2018 13:37:17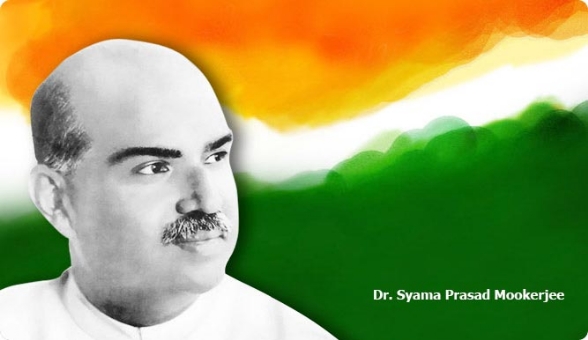 Praja Parishad movement was instrumental in mobilising the people of Jammu & Kashmir towards national unity and generating patriotic feelings. The Praja Parishad leaders did not want to accept anything for Kashmir that was divisive in nature. Their slogan 'Ek Vidhan, Ek Nishan and Ek Pradhan' was supported by Bharatiya Jan Sangh. This movement was further boosted when Dr Syama Prasad Mookerjee, who had earlier been the Industry Minister in Nehru cabinet, and who was also the national leader and founder of Bharatiya Jan Sangh, went to Jammu along with three other MPs – VG Deshpande, Ram Narayan Singh and Barrister Umashankar Trivedi. Addressing a gathering on the occasion, he declared, "Either I will get the Constitution, or will make the sacrifice".
Pt Prem Nath Dogra was invited to Kanpur in the first convention of the Jan Sangh to present a brief of Jammu & Kashmir. Finally, a unanimous resolution was passed to support the movement. It was declared that the movement will be taken to different parts of the country, and that a team of Jan Sangh leaders will go to Jammu & Kashmir. It was also decided that the support will be taken from other nationalist organisations.
Dr Mookerjee raised the issue of Jammu & Kashmir inside and outside Parliament. He also held lengthy correspondence with Nehru and Sheikh Abdullah regarding it. He wrote to Prime Minister Jawahar Lal Nehru on January 9, 1953 to consider seriously the demands of Praja Parishad leaders, because keeping those demands pending would be fatal to the national integration and sovereignty. But the reply received on January 20 made it amply clear that the appeal of Mookerjee did not have any impact on Nehru. Showing his apprehension in the letter written to Pandit Deendayal Upadhyaya, Dr Mookerjee wrote, "The movement has become indispensable. There is no sign of Nehru relenting over the issue." However, he continued his efforts and maintained the communications.
Nehru not only ignored the demands of Praja Parishad, but also turned down the request of Dr Mookerjee to meet him personally. He wrote in January 9 letter, "If you want that I should meet you and Abdullah personally, then please inform me. I will act accordingly." In reply to this letter Nehru expressed reluctance, saying that he is busy. However, he urged Mookerjee to use his influence to stop the agitation.
Meanwhile, Dr. Mookerjee kept on corresponding with Nehru for about two months, but nothing was achieved. Thus, after informing Nehru about it in his last letter on February 28, 1953, he made all the previous letters public, so that people could know the truth and what was being communicated between them. Even in Parliament he requested Nehru to talk to Praja Parishad leaders, but Nehru's reply was in negative. Nehru even went on to add that he would have acted more sternly, if he had been in the place of Sheikh Abdullah.
Sheikh's dictatorship was not controlled in Jammu and in Delhi Nehru thought that he would be able to suppress the agitation forcibly. Nehru went to the extent of telling the MPs in Lok Sabha that Sheikh Abdullah is not wrong in suppressing Praja Parishad movement. Not only the opposition but even some of the ruling party MPs, were wonderstruck, unable to do anything.
Addressing a large crowd of protesters near Delhi Railway Station on March 5, 1953, Dr Syama Prasad Mookerjee said, "Considering the attitude of Nehru government, now for us there remains two options only. One, that we surrender and yield to the whims of Nehru and Sheikh, risking the sovereignty and integrity of the nation; or two, we fight it out with full nationalistic zeal and make sacrifice to save the unity of our country, creating such a powerful public opinion by protesting peacefully against the policies of Nehru and Sheikh Abdullah, that we may prevent the dangerous future consequences of the nation." Speaking in a serious yet strong voice, Mookerjee added, "Dear friends, we have chosen the second one."
Throughout the months of March and April the agitations, protests and 'satyagrah' were going on in Delhi. The 'satyagrahis' coming from all over the country were giving court arrest. The government continued to persecute the protesters all over the country. Even in jails the leaders and workers of the movement were tortured by the jail administration. Saddened and enraged by all this, Dr Mookerjee, all of a sudden on May 7 declared, "I will be going to Jammu tomorrow".
Before starting his journey, Mookerjee issued a statement highlighting the objectives of his Yatra. He said in the statement, "I am going on a tour of Punjab. I will not be able to address the public meetings at the places where they have promulgated Section 144, but still I will meet important persons in those places. And thus I will try to find out what is happening. I have received the information from Jammu that Praja Parishad workers and leaders are being harassed and tortured very inhumanly by the Sheikh Abdulla at the behest of Nehru government. We tried several times during the last three months but we were not given entry into the state."
He added, "Mr Nehru keeps on repeating that Jammu & Kashmir has been fully merged and integrated with India, even then it is surprising that people from other parts of the country cannot go there without permit. Those who are working for unity and integrity of the country cannot go there. I do not think that the Government of India has the right to ban the entry of anyone into any part of the country including Jammu & Kashmir. If anyone violates the law of any state after entering there then he may be punished."
He further said, "My purpose of going to Jammu is to know the real situation there. I will meet people even other than the Praja Parishad leaders. I will try to understand the mind of people there. If possible, I will try to stop the movement peacefully which will be in the interest of not only Jammu & Kashmir but the entire nation. If I am allowed to go to Jammu, I will try to talk to Sheikh Abdullah as well."
In addition to informing the media, Dr Mookerjee also sent a telegram to Jawaharlal Nehru informing him that "I am going to Kashmir without deliberately seeking any permit because I don't think any permit is needed for going there and also because your government has refused permit to many people whose opinion differs from you. And I feel that it is justified politically, morally and legally to go there."
He also said, "I am a member of the Indian Parliament which includes Kashmir also. It is the duty of each and every Member of Parliament that he should move to any part of the country to study the situation there."
In a separate telegram sent to Sheikh Abdullah, Dr Mookerjee said, "I want to create a situation in which peaceful and amicable settlement can be reached. After studying the situation in Jammu, I also welcome a meeting with you." However, in reply of this telegram he received the reply from Sheikh Abdullah advising him not to come.
It is relevant to mention here that the agitation in Delhi was at its peak and two other Lok Sabha MPs, Treasurer of Jan Sangh Barrister Umashankar Trivedi and General Secretary of Hindu Mahasabha Vishnu Ghanshyam Deshpande, had declared to go to Kashmir. They had been arrested on April 17 in Jalandhar, while they were on their way to Kashmir. But the Supreme Court of India ordered to release them, declaring that they had not violated any law. Nehru had taken a lesson from this and decided that Dr Mookerjee should be arrested only in Kashmir because there the law of the country does not apply and that the Supreme Court of India cannot interfere there. This is the reason Dr Mookerjee was arrested while entering in Jammu.
Shri Atal Bihari Vajpayee had followed Dr Mookerjee as a journalist. He mentioned at one place that the Deputy Commissioner of Gurudaspur informed Dr Mookerjee that he would make all necessary arrangements for his visit and that he would facilitate his meetings with all the parties concerned. He said that there is no problem in his going there. But something foul was smelt as soon as Dr Mookerjee was arrested by Jammu and Kashmir police on Madho Singh Bridge.
The news spread like a wild fire and demonstrations and agitations were intensified in all the places. Barrister Umashankar Trivedi wanted to give application in Jammu & Kashmir against the arrest and meet Dr Mookerjee but he was not allowed to meet him by the government. He was allowed only when the high Court of Jammu & Kashmir permitted him.
After meeting Dr Mukherjee, the Barrister moved a petition in the High Court of Jammu and Kashmir and the Court fixed June 23 for hearing, and everyone waited with curiosity as to what judgement would be pronounced by the court. But alas! All the heads hung in shame when the news was broadcast that Dr Syama Prasad died the previous night under mysterious circumstances. To evade any further trouble all other leaders were released by the government immediately.
[This article is an extract from the book "Jammu Kashmir: An Analysis of Facts" authored by Sh. Ashutosh. Further topics of this book will be covered later in a series.]
RELATED ARTICLES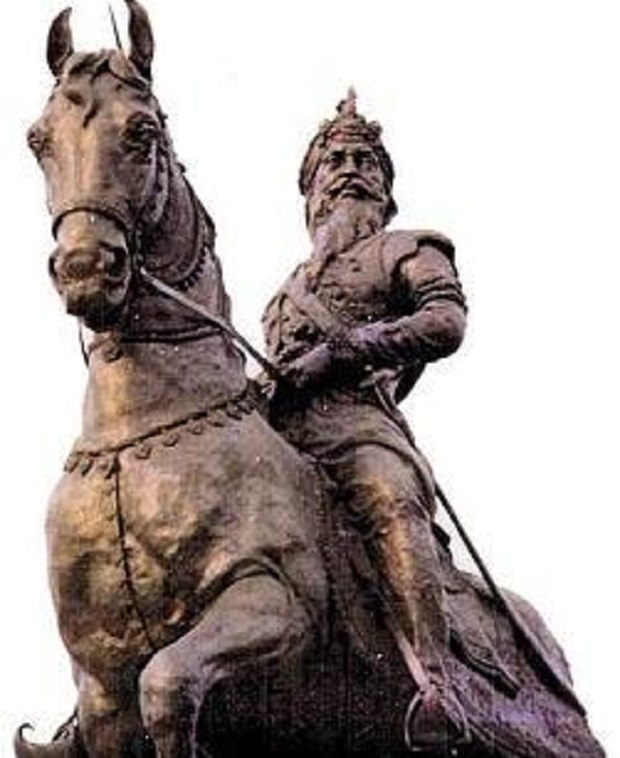 Posted on 1/29/2018 8:38:14 PM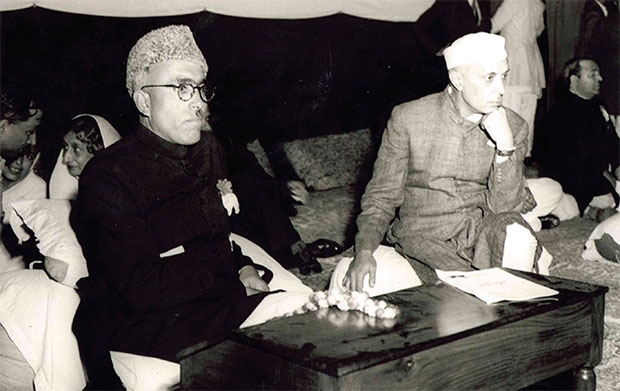 Posted on 1/29/2018 4:11:48 PM
दिल्ली में राष्ट्रवादी - जम्मू में सेक्युलर - कश्मीर में सांप्रदायिक : शेख अब्दुल्ला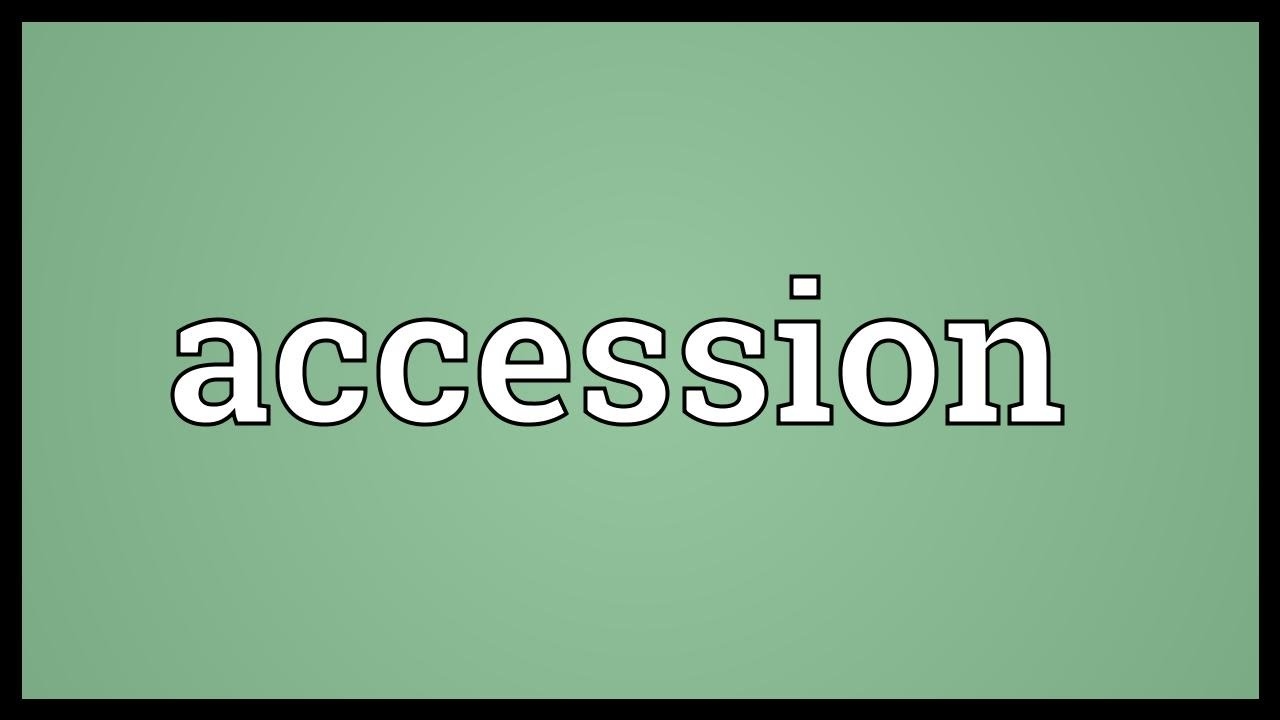 Posted on 1/27/2018 1:52:57 PM