IF THE ARTICLE 35A IS STRUCK DOWN
12 Feb 2018 17:05:02
What happens if the Article 35A is declared illegal by the court? Main complaint is that President of India issued an order to clarify some of the provisions of Article 370 for applications of the same. But his order was introduced in the constitution of India as Article 35A without placing the said Article in the form of Bill to be passed by the parliament of India. This Article was never passed by the parliament and hence it does not qualify to be part of the Constitution. But even if Supreme Court strikes down the article as illegal it does not change the character of Article 370 materially. Even if the law regarding the acquisition of land and other immovable properties under this article are struck down will it make any significant change in the legislative powers of the Assembly of Jammu and Kashmir? Will it leave Kashmiri peasants on the mercy of outsiders?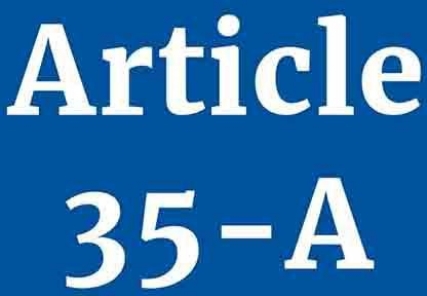 In Himachal Pradesh outsiders, that is who are not permanent residents of the state cannot purchase land. In Uttrakhand there is a law which prevents any body from purchasing agricultural land if he himself or his family did not possess any agricultural holdings before. Lands belonging to scheduled Caste owners cannot be purchased by any non SC buyers. There are similar laws in tribal states in mainland India and even harsher laws for acquisition of immovable properties in North Eastern States. But none of these states need Articles like 370 or 35A.
Jammu and Kashmir State assembly cannot pass laws for defining permanent residents as well as place reasonable restrictions on purchasing immovable properties under provisions of India constitution. Of course, all such laws have to be passed in the interests of weaker sections of society or peasantry of the state. The government of India as well as the State government need to publicly assure the people that state cannot pass laws to protect the interests of common people in a way different from other States. Though, the state may identify the real and deserving beneficiaries and raise their economic status through new laws.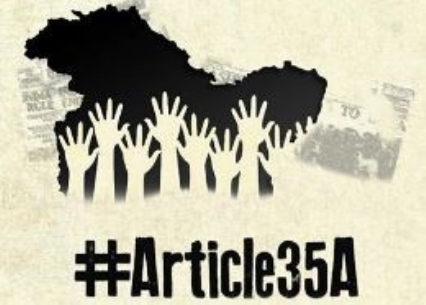 If Common people of Jammu and Kashmir are given opportunity to study and understand the reality behind this crying and wailing they will soon see through the game of politicians. The common people of the state will realize that they need not risk their lives and limbs just to save the positions and power of a few families who have been ruling them by turns.
When Abdullah raised the bogey of 'Indian guns an gold' it was not National Conference which gained in public esteem but the Jamait e Islami, when Farooq Abdullah joined hands with late Mir Vaiz Maulvi Farouq and with "Double Farooq" weapon waged an all out political war with Indira Gandhi. He only strengthened the terrorist outfits who ultimately forced him to flee Kashmir. Ghulam Mohmmad shah by generating communal rioting in south Kashmir unwittingly helped turn the South Kashmir into a strong hub for the terror outfits.
For short time gains these political parties have been playing in the hands of separatist elements to their own detriment. In a rare convergence of interest separatist groups and political leadership of Kashmir valley are up in arms to protect the status quo. Because it this stagnancy which ensures safety from genuine democratic aspirations of the People of Jammu and Kashmir and freedom from accountability of the ruling classes. But in this brinkmanship there is a lot of space for terrorist groups to grow stronger. Ultimately it is the gun culture which keeps the voters down and dumb. Nobody should be wiser than Dr. Abdullah who could not persuade even ten percent voters to cast their votes in his constituency.
[This article is an extract from the book "Article 35A – Face The Facts" authored by Sh. Jawahar Kaul. Further chapters of this book will be covered later in a series.]
RELATED ARTICLES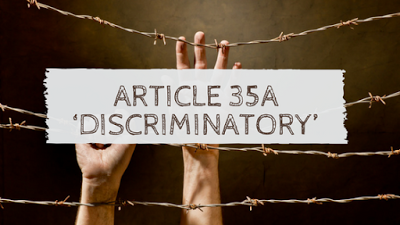 Posted on 2/10/2018 2:39:58 PM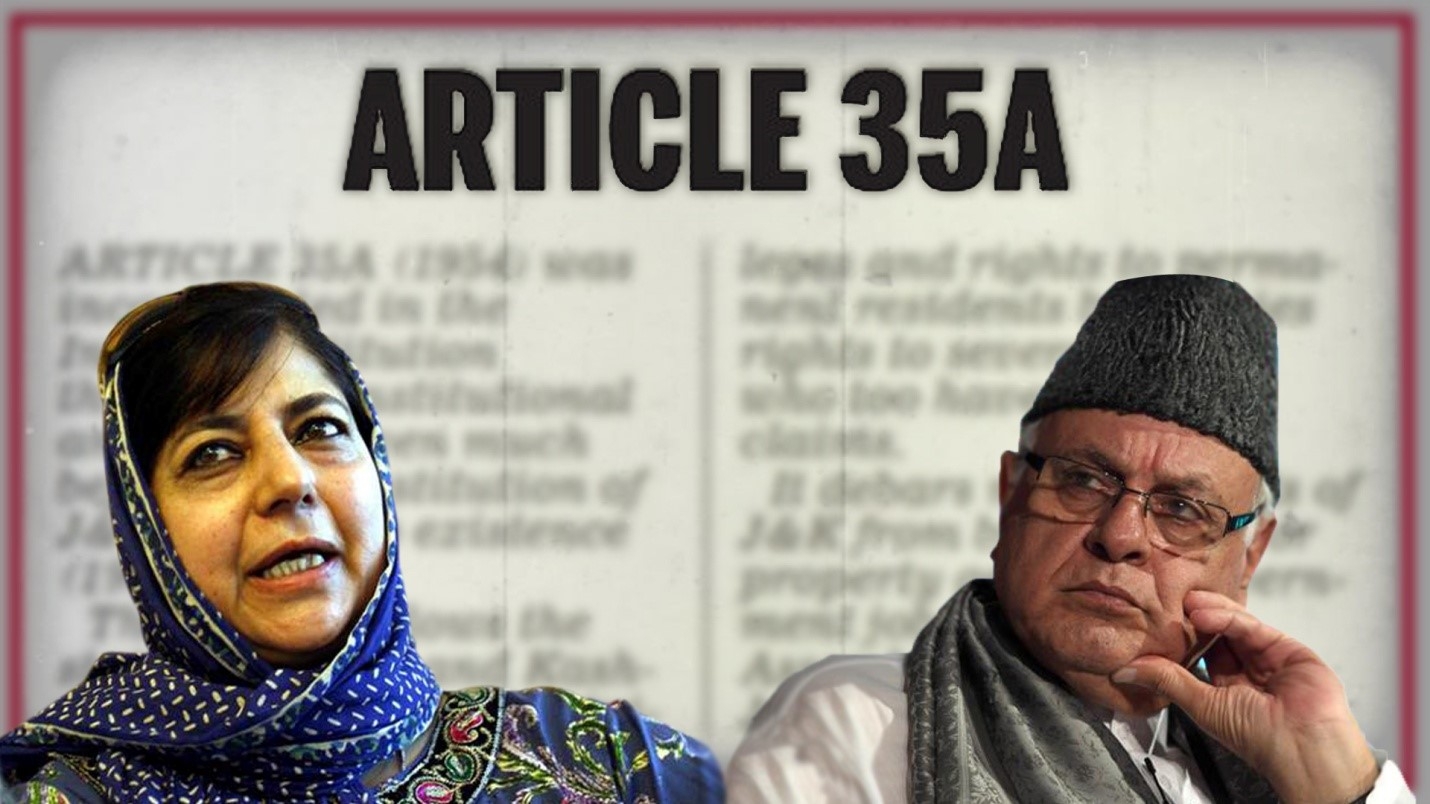 Posted on 2/10/2018 2:14:38 PM
Article 35A - The Raw Nerve creating flutters in Jammu Kashmir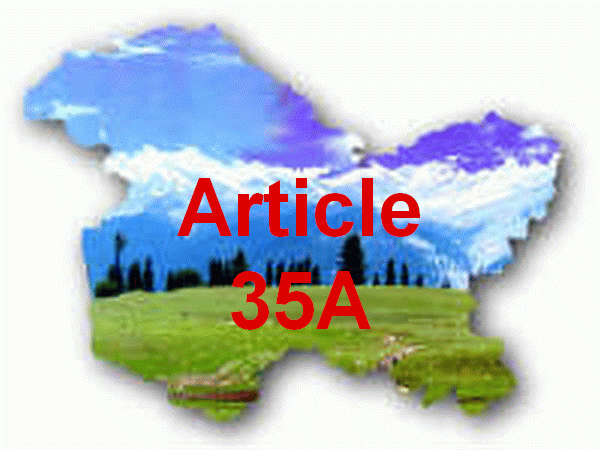 Posted on 2/9/2018 12:07:09 PM