A GLIMPSE OF SEPARATIST IDEOLOGY  IN PDP'S SELF RULE
19 Feb 2018 16:37:45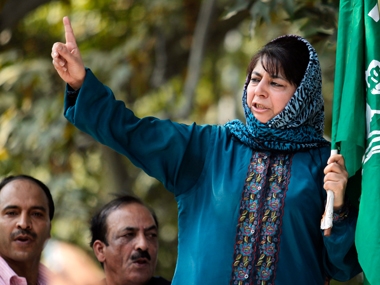 With Oct 2008 Self Rule Document in place, can PDP be regarded as Main Stream Party, needs be addressed fairly. PDP's concept paper distances Self Rule from NC Autonomy professing that Self-Rule refers to autonomy from the Nation-State of India, whereas Autonomy connotes relative autonomy from the Government of India. The Self Rule draft released by Mufti Mohd Sayeed's PDP on 25 October 2008 has attempted to add a new leaf to the questions on nationality of "Kashmiris" (I would not say J&K).
Mufti Mohd Sayeed has borrowed the logics like 1952 Delhi agreements and questioning alleged undue extension of some articles to ( Article 356, application of Article 357 by which New Delhi has powers to make legislation in place of State legislature, Article 249 of Indian Constitution (by which New-Delhi can legislate on JK, Constitutional Order 101 was promulgated by the President under Article 370 adding Clause 4 in Article 368 prohibiting JK from changing the powers or privileges of Governor, Article 312 and the like…) Constitution of J&K through the channels of article 370 of Constitution of India while drafting the Self Rule Document.
This was to compete with National Conference in the race for gaining political grounds for entry into the J&K Legislature. But PDP well knew that this way it will not able to defeat the acceptance that Dr. Farooq Abdullah's National Conference enjoys in J&K including the Jammu and Ladakh regions.. Keeping in view the ground conditions particularly in Kashmir Valley (where the anti-Indian Government, anti-India, anti 1947 accession, pro Pakistan propaganda and separatist elements had been allowed to profess without much resistance particularly after 1989).
PDP also borrowed some links form separatist ideologies for inclusion in the Self Rule concept. All these years Mufti Mohd Sayeed (who had also remained Home Minister in the Union Cabinet) had been preaching a new prophesy (he had invented less for the welfare the people of Kashmir Valley / people of J&K / return of peace in J&K / defeating the separatist elements and more for his personal benefit) so that he could hope for holding on the power seats in J&K through the electoral process.
The Self Rule concept did help the separatists ideologies instead of defeating them. It was in 2002 that Mufti Mohammed Sayeed did receive some returns from the elections to J&K Assembly at the cost of National Conference. So far Dr. Farooq Abdullah had at no time and in no circumstances raised any questions on validity of 1947 Accession of J&K with India and had been out rightly condemning those who advocated / demanded secession of Kashmir from India.
Gains by PDP at the cost of NC did depict that during the period from 1996 to 2002 very less work has been done in Kashmir Valley (by the local political cadres / local administrative cadres/ local social organizations / local intelligence agencies / central intelligence agencies / the so called main stream leaders / Congress cadres / Government of India agencies ) to check the separatist propaganda/ to pass on the right information regarding Accession / India to common local people / to encourage the nationalist / pro India elements / to debrief the misinformed innocent people.
Had it not been so there was no reason for PDP to score over National Conference in Kashmir Valley. Otherwise National Conference had been doing its best for questioning GOI as regards erosion of the Autonomy granted to J&K through Article 370 / J&K Constitution and even got the autonomy resolution passed from J&K Legislative Assembly. National Conference had been at occasions raising the demands for Autonomy in a peaceful manner and no any agitation / violent attitude had been adopted even after the Union Cabinet rejected the J&K Assembly resolution 2000.
PDP did not make many grounds in Jammu / Ladakh Regions. So it could be assessed the separatist like view-points / question on Kashmir being total India surely added to the vote bank of PDP (that was professing some separatist like view points in the local lanes of Kashmir Valley along with erosion of Autonomy) in Kashmir valley where the innocent local people of Kashmir valley have been living in an environment airing more of questions on the intentions of India. And no doubt it did bring Congress party to some strength worth negotiation for power.
In 2002 hungry for power Congress handed over the leadership of J&K Government to PDP who was having lesser MLAs in Assembly than Congress. And after 2002 till today PDP has got enough opportunities and grounds to preach secession like ideologies.
[This article is an extract from the book "A Look Through the Mist: PDP Self Rule" authored by Sh. Daya Sagar. Further chapters of this book will be covered later in a series.]
RELATED ARTICLES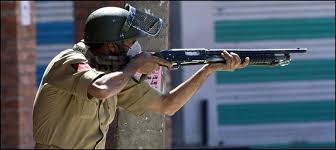 Posted on 2/17/2018 12:53:43 PM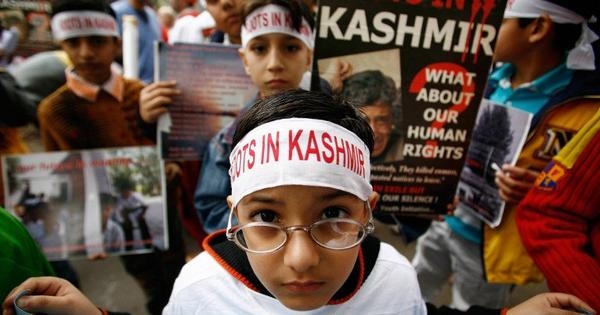 Posted on 2/16/2018 1:38:06 PM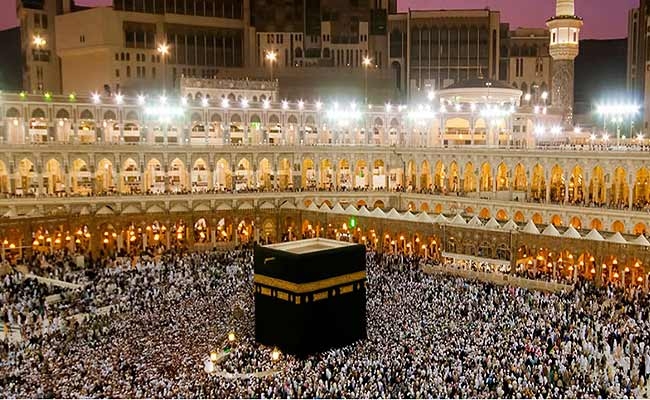 Posted on 2/15/2018 5:02:03 PM