Jammu : A Land of Migrants
02 Feb 2018 18:49:06
Jammu is an administrative division of the state with headquarters in Jammu city. Its area is 36,315 sq. km, but only 26,000 sq. km is under Indian control today. This area is covered by the most inaccessible mountains and constantly flowing Tavi and Chinav rivers flowing in south of Peer Panjaal Mountain. Here the population is dominated by Hindus (70 per cent). The main languages are Dogri and Pahari.
Jammu is the largest city of this division and is also the winter capital of the state. Jammu is also known as the city of temples. There are many temples and pilgrimage places in the city and therefore it is considered to be a centre of religious tourism. When we cross Jammu city, we find the mountain range of Trikoot Parvat, on which at the height of 1700 meter is located the famous Vaishno Devi Cave temple, where it is believed that Maha Laxmi, Maha Kali and Maha Saraswati are seated together. In addition to Shivkhodi, Budha Amarnath and Suddh Mahadeo, the Sikh centre Gurudwara Nangli Sahab and Islamic centre Sahadara Sharief are also situated here as the cultural heritage.
Most of Jammu division is situated on the Shivalik range of the Himalayas. Trikoot Parvat and Tavi River make the Jammu valley more attractive and charming. The hills of Peer Panjal separate it from Kashmir valley. It is believed that Jammu was established by Raja Jambu Lochan in the year 1400 BC. His brother Raja Bahu Lochan had established a fort on the banks of the Tavi River, which is present even today. It also finds mention in the Mahabharata. The archaeological findings at Akhnoor, about 32 km south of Jammu, have proved that this area has been a part of Harappa civilisation. We also find the remains of Maurya, Kushan and Gupta period in this division. In the context of invasion by Taimur also we find reference of Jammu.
Jammu as the Land of Migrants
Jammu has been facing the difficulties of migrants for the last six decades. Out of 60 lakh population, 42 lakh are Hindus. About 15 lakh of them are migrants, who have not been given equal rights even though the Indian Constitution governs this state. These migrants wonder how long they have to live like slaves and beggars.
The Migrants from Pak-occupied Jammu Kashmir (PoK)
In the year 1947, about 40,000 families migrated from PoJK to this side of Jammu & Kashmir. Today there population is 12 lakh and they are scattered all over the country. In Jammu area, their population is about 8 lakh. The Government argues that we cannot give them permanent rehabilitation because the PoJK is still in our map and if we give them compensation it will only weaken our stand. Today, even after 63 years they are living in 56 camps, which are spread in the interior and remote villages, where they are waiting for their permanent rehabilitation.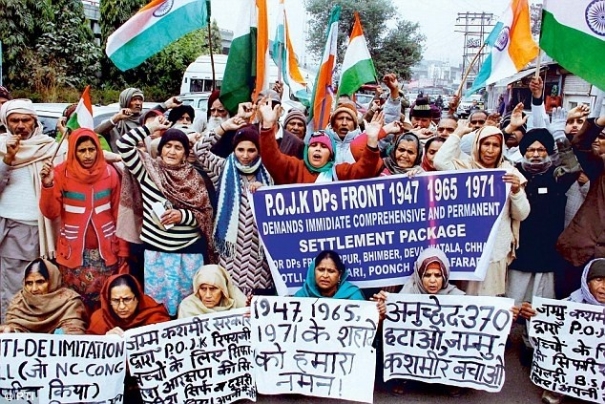 (Picture displays the sheer betrayal of human rights of migrants at their homeland)
The house and land that have been given to them do not belong to them, which means they are not the owners.
The property left out in 1947 and the migrant population has not yet been properly registered. Therefore, giving any compensation is a distant dream.
The migrants from PoJK who came here after Partition and spread all over the country cannot get the permanent residence certificate of Jammu & Kashmir.
The 24 seats of PoJK still remain vacant in Jammu & Kashmir Assembly till today. The proposal to give representation to these migrants in the Legislative Assembly and Legislative Council has always been turned down by the Governments.
There is no facility of scholarship and reservation in jobs and education to the children of these families.
Migrants from West Pakistan
After Partition those who came from West Pakistan took shelter in the border areas of Jammu & Kashmir. As per official records, the number of these families was 5,764 then. Most of them were the residents of present Syalcot district of Pakistan and mostly belonged to the Scheduled Castes. There population today is about 2.5 lakh.
Even after six decades of Partition, these people have not become the permanent residents of Jammu & Kashmir. The Constitution of Jammu & Kashmir does not find them eligible to be the permanent citizens of the state. Consequently, they are deprived of all the civil rights such as voting, higher education, professional education, government jobs, scholarships and the right to purchase property, etc.
Migrants from Chhamb
The people of this region also migrated during the wars of 1947, 1965 and 1972. Even after permanently giving this region to Pakistan in Shimla Accord of 1972 the population of these people is about one lakh. The rehabilitation of these people was the responsibility of Government of India, because in the international agreement we had given 18000 acre land to Pakistan. The Government of India neither gave them land nor any compensation. Only Rs 8500 were given to each family in the name of house, cattle, etc.
The work of rehabilitation of these people is still incomplete. But the government has disbanded the Chhamb Rehabilitation Committee (CDPRA), the authority to facilitate all this, leaving people to languish.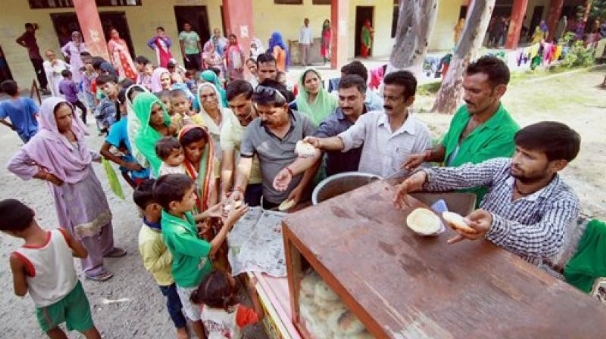 (Migrants offered food at a temporary camp)
Kashmiri Hindu
The Hindus of Kashmir who were forced to migrate from the Valley between 1989 and 1991 feel that they are now out of the agenda of all—the country, society, government and political parties. The total population of these 56,000 registered families is about 4 lakh. There have been many assurances of rehabilitation packages but nothing concrete was seen on the ground.

(Women showing solidarity with Kashmiri Hindus by taking part in protest march)
Even after 20 years the Legislative Assembly has not been able to pass the bill for protecting and preserving the religious and social properties. Politically, there is no representation of these people in the Legislative Assembly. In 1991, there were over 1 lakh registered voters, who are now reduced to 70,000 only. They have also lost interest because nobody cares for their civil rights and there is no proper mechanism for collecting their votes. Today also the only wish of these migrants is that they all permanently and unitedly return the Valley with the assurance of safety and respect.
Migrants of Terror-stricken Areas of Jammu
There is a population of about 1 lakh people who migrated from Doda, Kistwad, Ramban, Udhampur, Riyasi, Punchh, Rajauri and Kathuwa districts of Jammu when terrorism affected their lives in the Muslim dominated areas. The government has not even tried to count the number of these people. The total number of these terror-stricken people is about 8 lakh.
The government continues to ignore these people even though the judicial courts have given verdict in their favour. These people have made sacrifices while fighting against terrorists and some of them even lost their limbs and became permanent handicapped. They left their homes and villages and also lands but did not renounce their way of worship and continued to shout the slogan of Bharat Mata Ki Jai. Today there children are being sold. Some are forced to work as labourers in private homes or roadside dhabas. A large section of these people is Gujjar, Bakkarwal and Pahari Muslims. The Government has no permanent plan for them. Even the Supreme Court order was not executed, which says that the terror-stricken migrants of Jammu & Kashmir be given the equal rights and facilities like the other migrants.
Pak-occupied Jammu
About 10,000 sq. km. area of Jammu including the district of Mirpur, Kotali and Punchh is still illegally occupied by Pakistan. This population mainly speaks Punjabi and Pahari languages. This area has today become mostly Muslim. But about 10 lakh Hindu migrants, who left this place in 1947, are forced to live in Jammu & Kashmir or other parts of India.
[This article is an extract from the book "Jammu Kashmir: An Analysis of Facts" authored by Sh. Ashutosh. Further chapters of this book will be covered later in a series.]
RELATED ARTICLES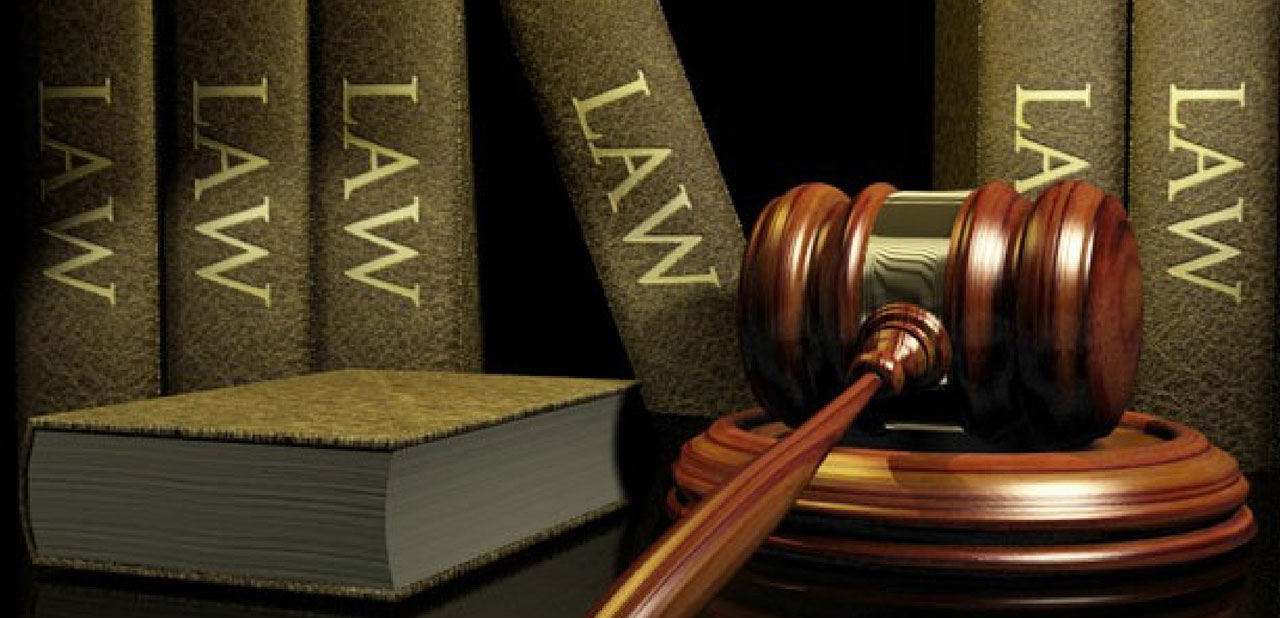 Posted on 2/2/2018 3:12:45 PM
LEGAL POINT  Bachan Lal Kalgotra  Vs. State Of Jammu & Kashmir And Others on 20 February, 1987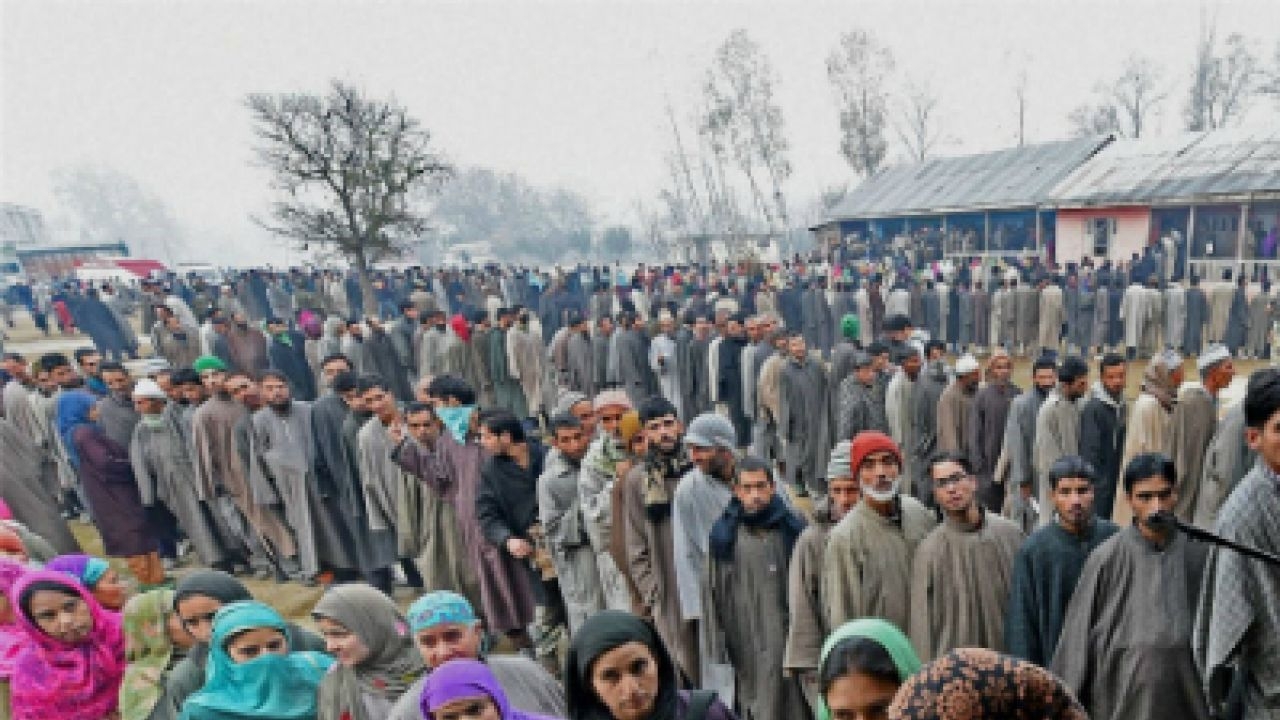 Posted on 2/1/2018 5:10:50 PM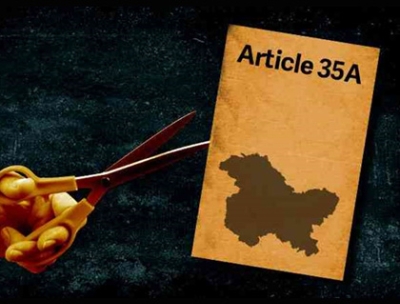 Posted on 1/31/2018 3:38:35 PM