ARTICLE 35-A DISABLES WEST PAKISTAN REFUGEES
21 Feb 2018 16:25:01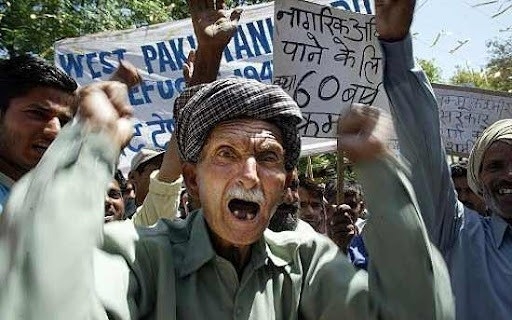 Sant Kumar Sharma
It was on February 20, 1987, that the Supreme Court had passed a verdict regarding West Pakistan refugees. It had then lamented that the position of the petitioner and those situated like him was 'anomalous'. This anomaly could not be set right by the court because of Article 35-A, it added.
The court had, however, added that the petitioners and others were surely entitled to be looked after better by the Jammu and Kashmir government and also the Central government. So as to enable them to enjoy wider rights than they used to get then, 30 years (in 1987) after they made J&K their home.
Another 41 years have passed since the Supreme Court verdict. However, there is not much improvement in the conditions of the hapless West Pakistan refugees.
Incidentally, these are mostly Hindus and Sikhs who had fled Sialkot and nearby areas to escape being massacred. This at a time when a communal orgy was being played out in these areas which became a part of Pakistan.
Since Jammu was the nearest Indian territory, they rushed to it. Presently, these people are mostly settled in seven tehsils of Kathua, Samba and Jammu districts. A significant percentage of these people are Scheduled Castes (SCs).
The Supreme Court had said that many decisions regarding these people could be taken by the state government without any need to amend the Constitution of J&K. These decisions would enable them to enjoy wider rights and lead more comfortable lives.
One decision which could have helped these people was to enfranchise them for participation in local elections. By amending the relevant laws, without changing the definition of Permanent Residents.
Similarly, the court had suggested that these people could be enabled in different spheres by making it easier for them to have more rights. There was an easy way to enable them to get certificates of being SCs. These steps could have helped them.
There have also been proposals to give them a certain reservation in jobs of the Central paramilitary forces, banks and in other sectors. However, these steps suggested by the Supreme Court have remained unimplemented and uncared for.
In a very direct manner, these people are victims of Article 35-A. This article is responsible for many of their woes.
A legal question that needs to be asked about the impact of Article 35-A on them. Those who deal with complicated legal questions can apply their minds to this question from a fresh perspective.
During Maharaja Hari Singh's rule, anyone staying in J&K for 10 years continuously was entitled to becoming a State Subject (or Permanent Resident as it is called today). These people have been living in J&K since 1947 and after all these seven decades are not entitled to being Permanent Residents.
They had been living in the state of J&K for seven years, by May 14, 1954, when Article 35-A was added through a Presidential order.
Technically, another three years of stay in the state would have made them eligible for being Permanent Residents. Let us say they would have become entitled to being PRs by 1957 or early 1958. By this time, they would have completed a decade of continuous stay in Jammu and Kashmir.
The question arises: Was it possible to pass a law through a Presidential order which extinguished their rights retrospectively? Can a human being be made to suffer a retrospective disability?


Is the Article 35-A ultra vires to the extent of being retrospectively applicable? On the face of it, Article 35-A could have been made applicable, if at all, prospectively.
Article 35-A could have perhaps applied to those who arrived in J&K after that date. It appears that it has been wrongly made applicable to West Pakistan refugees.
It extinguished their rights as Indian citizens living in J&K and put them at a disadvantage. We can also frame this question in another manner.
Can a disability be forced upon anyone, retrospectively?
Suppose, somebody commits a theft on a particular day. The punishment, on conviction, that day is imprisonment for three years.
Suppose, the government passes a law to the effect that anyone committing a theft will have his hands chopped off. Can this law be made applicable with retrospective effect?
Unlikely, it can perhaps be made applicable to only fresh cases of theft. Not past cases when the punishment for theft wad imprisonment for three years.
It appears that Article 35-A could have only been applied prospectively to stem the influx of new entrants into J&K. It could not have been made applicable to West Pakistan refugees who had entered J&K legally in 1947.
Applying a law passed on May 14, 1954, to people who were staying in J&K since 1947 appears a travesty of justice. Patently unjust in fact.
For more information, please refer to https://indiankanoon.org/doc/19271/ (Link of Bachan lal Kalgotra vs. State of JK)
(Sant Kumar Sharma is a writer and researcher on JK issues. He has been the consulting editor with the "The Jammu Height". For 25 Years, he has held senior positions with different newspapers e.g Times of India, The Statesman, Dainik Bhaskar and headed the J&K Bureau for Star News)
RELATED ARTICLES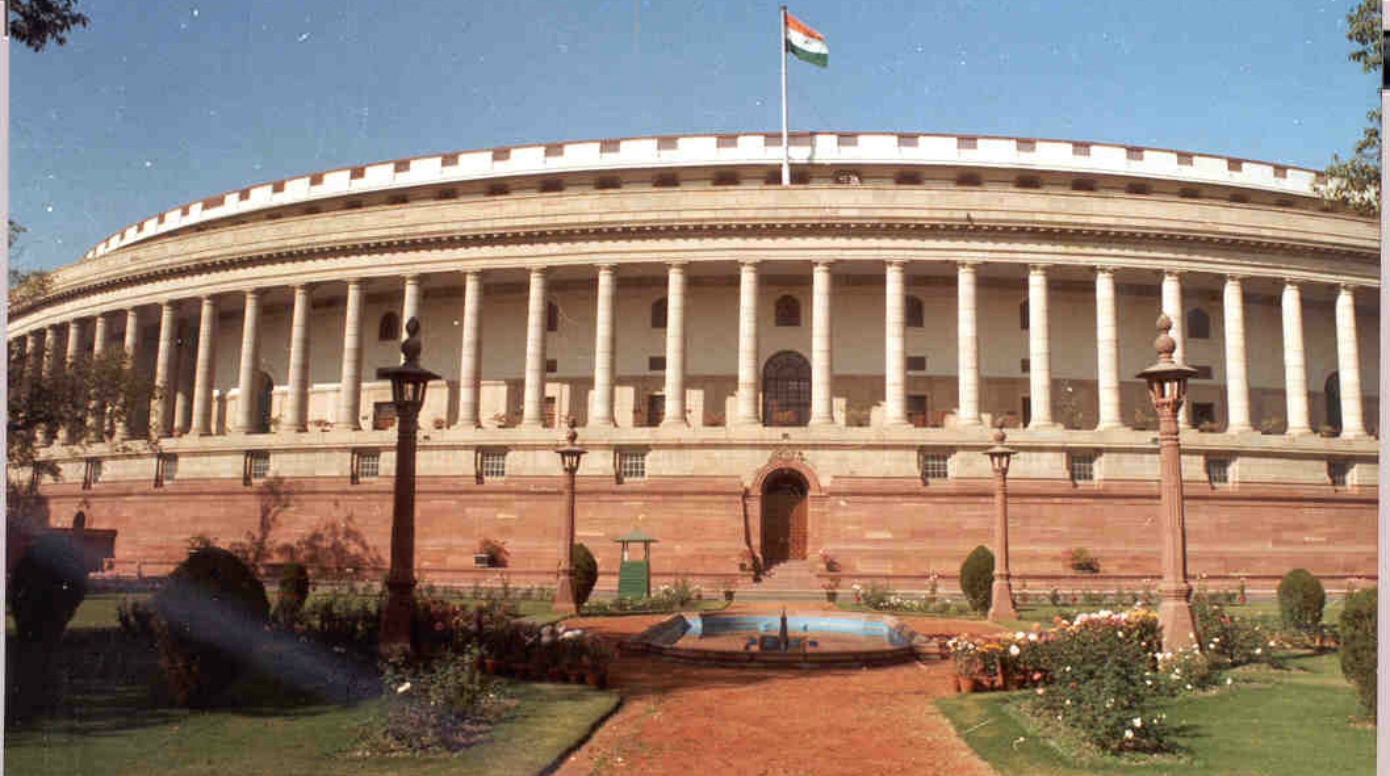 Posted on 2/21/2018 1:59:54 PM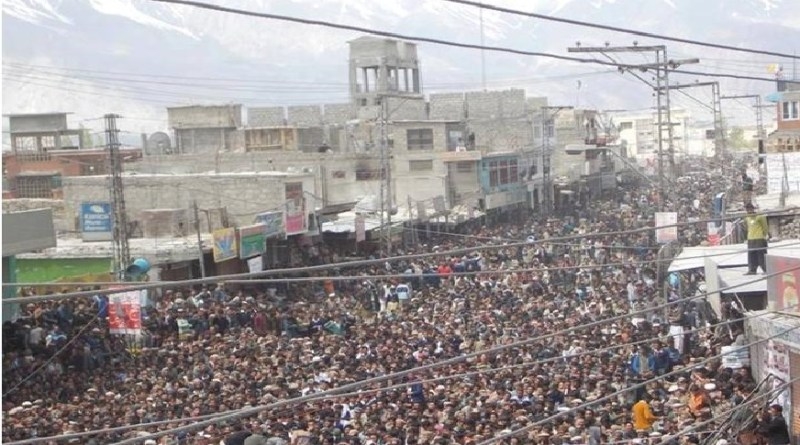 Posted on 2/19/2018 10:39:17 AM
Local protests against Pakistani repression in Gilgit-Baltistan merit global attention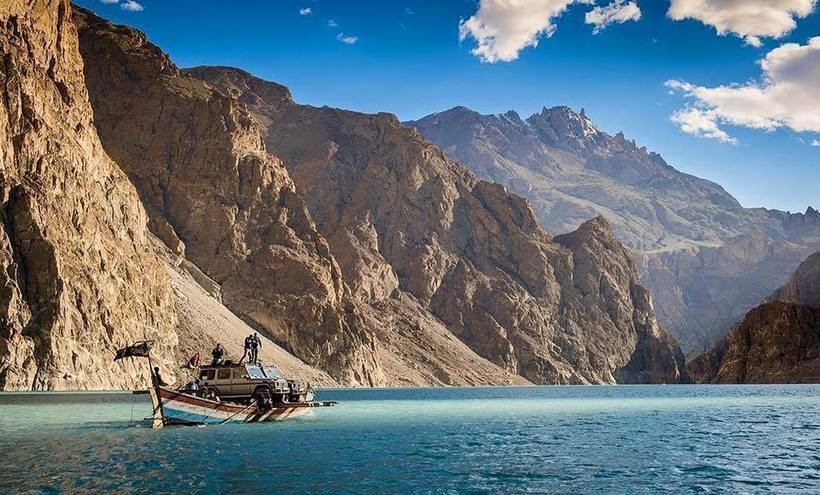 Posted on 2/4/2018 1:07:24 PM