GILGIT–BALTISTAN : THE JEWEL OF INDIA
04 Feb 2018 13:07:24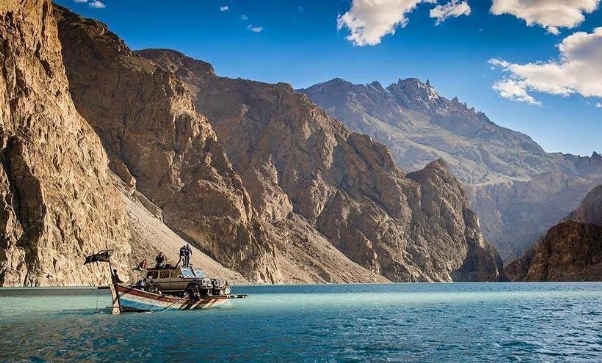 (Source: Gilgit-Baltistan Times - WordPress.com)
This is the North frontier of India, where the boundaries of six countries touch one another – Pakistan, Afghanistan, Tazakistan, China, Tibet and India. It is the most inaccessible area of strategic importance, which links the Middle Asia and South Asia and through which the entire Asia can be controlled.
In the year 1935, when Soviet Union occupied Tazakistan, the British Government realising the strategic importance of Gilgit signed an agreement with Maharaja Hari Singh and took over the responsibility of administration and security of a part of Gilgit for 60 years on lease. They named it as Gilgit Agency. For security of this area, the Britishers also employed an irregular armed force in the name of Gilgit Scouts. They returned this area to Maharaja in 1947.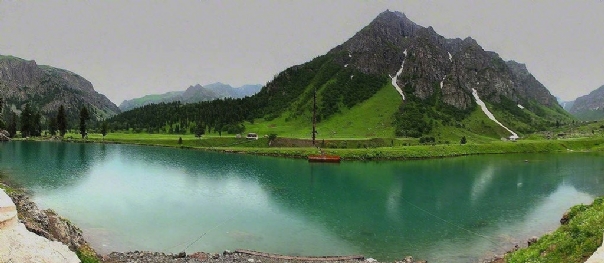 (Rainbow Lake, Minimarg, Gilgit Baltistan)
Strategically, Britain considered the Gilgit Agency as very important because it was a road link for Middle East countries and it was important for the protection of their economic interest as well as for preventing the expansion of Russia and China. America too had thought of taking control of Gilgit. Soviet Union also had similar aspirations just to stop Chinese influence in this area. That is why Russia time and again supported Pakistan during the sixties. Today, China has deployed its 11,000 soldiers in Gilgit. During the last few years, China has invested about Rs 65,000 crore in this area and many Chinese companies and their staff work there.
Gilgit touches Khaibar–Pakhtunkhwan (Pakistan) in the West, Watwan passage of Afghanistan in the North and China in the north-east. The total area of Gilgit-Baltistan is 72,971 sq.km. and population is about 10 lakh. In 1947, Pakistan invaded this area and illegally occupied. Its administrative centre is Gilgit city.
In 1970, Pakistan formed a new administrative unit as 'Shumali Elake Jaat' (north region) by merging together Gilgit Agency, Baltistan of Ladakh Wajarat, Hunja and Nagar areas. Pakistan claims that this area is separate from disputed Jammu & Kashmir, whereas even the European Union accepts it as part of the vast Jammu & Kashmir territory.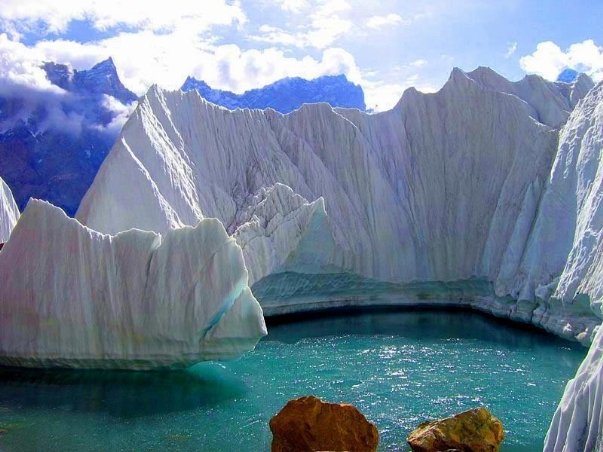 (Karakoram Mountain Range , one of the adventurous destinations of the world)
There are about 20,000 unique sculptures engraved on the rocks and stones at about 10 places along Karakorum highway and between Hunja and Shatiyal. These artistic pieces have been created by the traders and also the pilgrims alike. Many of these art pieces belong to 5,000 BC to 1000 BC. These wall-paintings include the figures of animals and men hunting the animals. In some paintings the size of the animals has been shown bigger than the hunters. Archaeologist Karl Jetmer has written about these stone-carvings and rock paintings in his book "Between Gandhar and the Silk Route: Rock-carving Along the Karakorum Highway."
The word Northern Region was first used by United Nations to explain the north region of Kashmir. In 1963, a part of this Northern Region known as Shaksgam Path was given to People's Republic of China by Pakistan temporarily.
Northern Light Infantry is a local unit of Pakistan army and it is believed that it helped Pakistani forces during the 1999 Kargil war against India and also participated in the war. In that war its 1500 soldiers were killed and they were buried in the northern region. Lalak Jaan, who was a Shia Imami Ismaily Muslim soldier, was awarded the highest honour of Pakistani army "Nishan-e-Haider" for fighting bravely against India.
On August 29, 2009 Gilgit-Baltistan Empowerment and Self-Rule Order, 2009 was passed by Pakistani cabinet and it was also signed by the President of Pakistan. This order authorises the people of Gilgit and Baltistan for self-rule through their own democratically elected Assembly. This step of Pakistan was widely condemned by not only India, but also by the people of Pakistan and Gilgit-Baltistan.
In the beginning of September 2009, Pakistan signed an agreement with China, according to which China will set up a big power project in Gilgit-Baltistan. Besides, they plan to build a dam for producing 7000 mega watt power at Bunzi of Astor district. India has registered its protest, but Pakistan has dismissed it saying that India has no legal right to intervene. Gilgit-Baltistan has been divided into two divisions and seven districts for the convenience of administration. Two of these districts are in Baltistan and 5 come under Gilgit division.
RELATED ARTICLES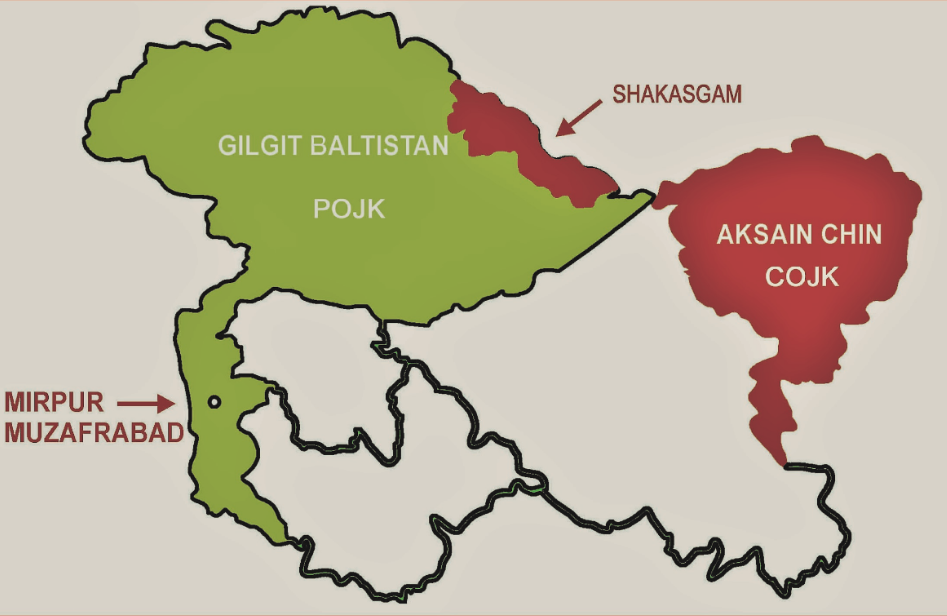 Posted on 1/17/2018 11:58:00 PM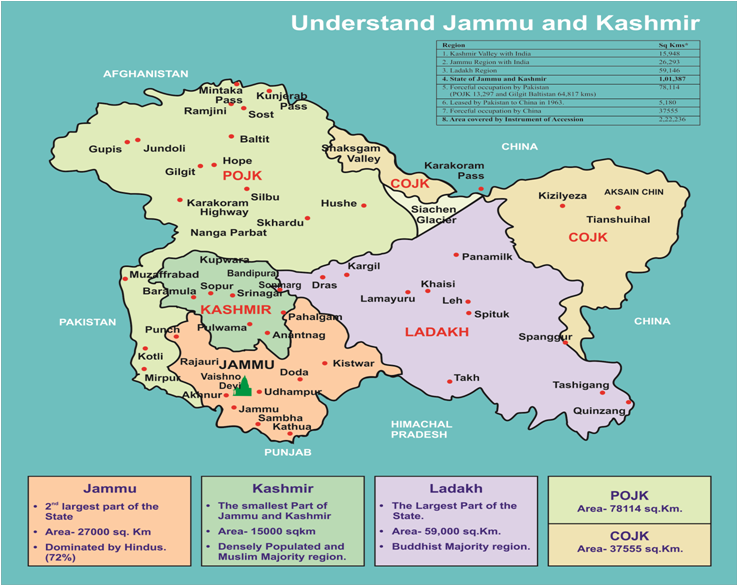 Posted on 1/17/2018 11:43:03 PM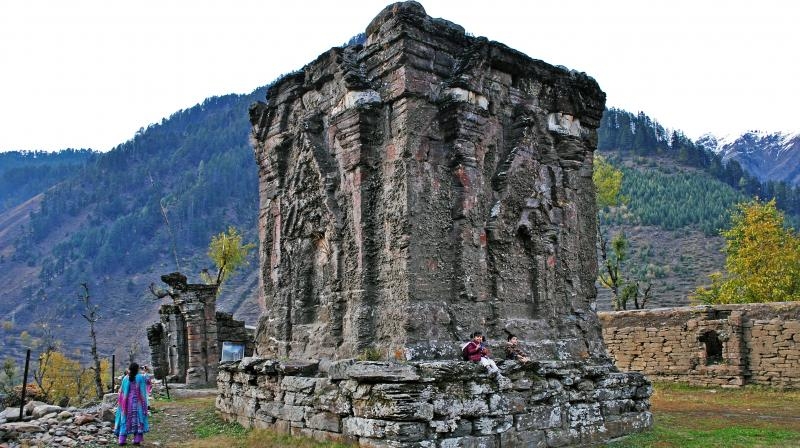 Posted on 1/17/2018 1:30:55 PM