JAMMU-KASHMIR: A VICTIM OF 35A
13 Jul 2018 13:29:52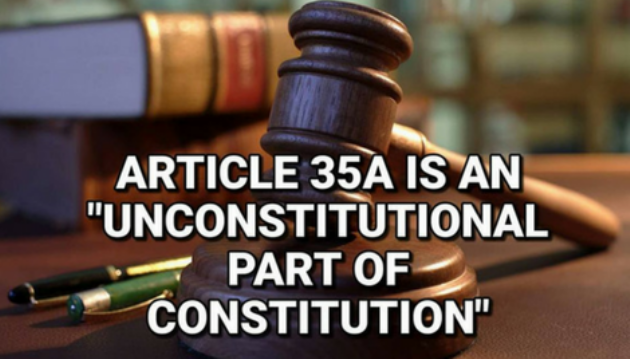 Lakhs of residents J&K are suffering gross injustices since last seven decades
A Presidential Order that enacted a fraud on the Constitution of India
On May 14, 1954, the President of India issued an order called the Constitution (Application to Jammu and Kashmir) Order 1954.
It came into effect immediately and superseded the Constitution (Application to Jammu and Kashmir) Order 1950.
Besides carrying out many modifications and changes, this presidential order 'added' a new "Article 35A" after Article 35 to the Constitution of India.
Addition or deletion of an Article amounts to an amendment to the Constitution. And the Constitution can be amended only by the Parliament as per procedure clearly laid out in Article 368.
But Article 35A was never presented before the Parliament of India !
This effectively means, in this case, the President bypassed the amending procedure as laid out in the Constitution on India in order to add the new Article 35A.
This also means that Article 368 of the Constitution, in its application to Jammu and Kashmir, also got amended!
The President of India does not have legislative power, but in this case he appears to have performed the function of Parliament !
The 1954 order states it is being issued "in exercise of powers conferred by clause (1) of Article 370 of the Constitution, with the concurrence of the Government of Jammu and Kashmir".
Note: Article 370 does not state anywhere that it confers on the President executive powers so vast that he can amend the Constitution. It also does not state that the President can bypass Parliament, invoke executive powers so vast and devastating that neither the Lok Sabha nor the Rajya Sabha can do anything about the amendment being carried out.
Strangely enough, this 'amendment' to the Constitution has been concealed from general audit by not mentioning the same in the text of editions of the main Constitution. Most constitutional experts are completely unaware of this Article 35A and its implications.
We'll give you an example: Some years ago, a new article was added after Article 21, and it was named Article 21A, which is Right to Education. This new article is placed in the Constitution between Article 21 and the one that follows it i.e. Article 22. Hence, when we see new copies of the Constitution, we find the sequence of articles is Article 21, Article 21A and then Article 22.
Try locating Article 35A similarly in the Constitution. One would expect to find this Article between Article 35 and Article 36, right? NO! Article 35A does not appear between Article 35 and Article 36. So, where is it?
Another place to look for Article 35A would perhaps be the list of amendments to the Constitution. All amendments made to the Constitution of India, from the first one in 1951 till the latest, can be easily found in this list. But you won't find Article 35A in this list either. Why?
Is Article 35A not a new article added to the Constitution of India? Going by its nomenclature, it is. Adding an article amounts to amending the Constitution, right? Yes, it does. Then, why is the addition of Article 35A not listed among the amendments carried out in the Constitution?
For your information, Article 35A appears in the Constitution as an appendix.
How can an Article, which has been implemented on the ground as if it's a part of the Constitution, be missing from the text of the Constitution?
So, exactly what is the constitutional status of Article 35A?
Article 370 does not authorize the President to add by enacting any new provision in the text of the Constitution of India. Of course, the President of India does not perform the constitutional functions entrusted to him independently, rather acts with the aid and advice of the Council of Ministers headed by the Prime Minister.
The Constitution of India does not authorize the Council of Ministers i.e. the Union Cabinet to aid and advice the President to add any provision in the Constitution which is contrary to the constitutional permissibility, not even in its relation and application to the State of Jammu Kashmir.
The Union Cabinet can only promulgate an ordinance, which automatically expires after six months unless passed by Parliament.
The constituent power to amend the Constitution of India – by way of addition, variation or repeal of any provisions –belongs only to the Parliament under the umbrella of Article 368. This power is an essential constituent function which cannot be effaced or abdicated or handed down to any other agency of the Government, not even the President of India.
WHAT IS ARTICLE 35A?
Article 35A was an amendment in our Constitution via back door (Presidential order), without the involvement of India's Parliament.
Article 35A is an example of the abuse of Article 370.
Article 35A is a violation of the basic structure of our Constitution. It curbs certain basic rights enshrined in the very Preamble of the Constitution.
As a result of the implementation of Article 35A, lakhs of Indian citizens have been deprived of "JUSTICE, social, economic and political" and "EQUALITY of status and of opportunity". It has also failed to "promote FRATERNITY assuring the dignity of the individual and the unity and integrity of the Nation"
WHAT ARE THE IMPLICATIONS of ARTICLE 35-A?
This Article has denied certain basic rights to many communities living within Jammu-Kashmir for the past six decades. It has also taken away the rights of all Indians living outside Jammu-Kashmir from settling in the state of Jammu-Kashmir, an integral part of India.
Article 35(A) enables the State Assembly to define 'permanent residents' and to give them special rights and privileges, as well as to restrict the rights and privileges of all citizens of India who do not fit into this definition of 'permanent resident'.
As a consequence, no one except those defined as 'permanent residents' are entitled to property rights; employment in state government; participation in Panchayat, municipalities and legislative assembly elections; admission to government-run technical education institutions; scholarships and other social benefits.
35-A POSES MANY SERIOUS QUESTIONS:
What exactly is the constitutional status of Article 35-A?
How can the President of India step into the shoes of the Parliament and amend the basic structure of the Constitution without Parliament's consent?
This question can be asked in another way: Can the Prime Minister along with the Council of Ministers bypass Parliament and make whatever changes in the Constitution as they please? The President, after all, can issue an order only when told to do so by the Cabinet?
Can democratic India allow any section of its population to be treated as second-rate citizens in any part of the country?
Shouldn't we, as responsible citizens of India, challenge what appears to be a clear cut case of circumventing constitutional procedures?
What can be done to provide immediate relief to the lakhs of people who have suffered for decades because of this constitutional fraud?
It is imperative to debate the constitutional validity of this Presidential order in public domain. Modern day India certainly cannot allow such grievous mistakes of the past to continue to darken the future of its citizens. The communities that have been wronged deserve justice, urgently.
Moreover, processes and procedures have sanctity of their own, particularly when they concern something as serious as amendment of the Constitution. And if the processes and procedures have indeed been given a short shrift, as appears in this case, we should have the guts to question them.
THE VICTIMS OF 35-A
Women of J&K
Do the women of Jammu and Kashmir enjoy the same rights as men?
Seems an odd question, right? After all, the Constitution of India guarantees gender equality across the country.
Unfortunately, for women of Jammu-Kashmir state, this question is relevant. And ironically, it's relevant because of the law of the state. And the answer is: NO, the women of Jammu and Kashmir do not enjoy the same rights as men.
Laws prevalent in the state of J&K clearly violate the principle of gender equality. The state government treats women differently from men and has so far managed to get away with it.
The helpless women of the State of Jammu and Kashmir continue to be victims of severe gender discriminations 68 years after independence. This state of affairs has been created by vested interests through provisions introduced by the presidential order of 1954, which was brought in via backdoor under cover of Article 370.
Here is how:
If a man marries outside the state:
Men of Jammu-Kashmir state (read: permanent residents) who marry outside the state can bring home their wives.
These wives are entitled to the permanent resident certificate (PRC) and all 'privileges' it entails. These women may be from any part of the world, within India or abroad.
Children born from these women will also get PRC rights in J&K without hassle. They can enroll in any school or college funded by the state government. They also have the right to get admissions to state-run professional colleges.
If a woman marries outside the state:
When women belonging to the state of Jammu-Kashmir marry outsiders, they cannot settle in the state even if the circumstances so demand.
A man from another state marrying J&K a woman cannot get PRC, hence none of the associated benefits. Which means he cannot buy land, cannot apply for a government job, his children cannot study in state-run professional colleges and institutes…
This means if a woman marries outside the state, she is virtually forced to leave the state and settle elsewhere. Earlier, such women used to completely lose the 'permanent resident status'.
After a long legal battle, in 2002, the women of the State won the right to retain their PRC or permanent resident status after marriage. But the discrimination continues – because their children are still not eligible for PRC, which means they cannot get admissions to professional colleges and cannot apply for state government jobs. They also cannot inherit their mother's property or buy property themselves.
Such a situation is particularly traumatic and extraordinarily painful for women who marry 'outsiders' and later get widowed or divorced. They face added trauma as their children have no future in the state of Jammu-Kashmir.
Both Hindu and Muslim women are victims of this law, although more women from the former community are affected due to the practices regarding marriages.
Incidentally, the PRC provisions impact the Jammu region more than the people of Kashmir. This happens mainly because many areas of the Jammu region are contiguous to Punjab and Himachal Pradesh. Cultural and familial bonds often lead to inter-state marriages.
This gender discrimination in J&K can best be illustrated by quoting the example of one family alone - the Abdullah family itself.
Sheikh Mohammed Abdullah's son, Dr Farooq Abdullah, married a Christian British citizen, Mollie, who became a naturalized citizen of Jammu-Kashmir by marrying a male citizen (Farooq). She got all the rights of a permanent resident though she was a British citizen. Her children also got all the rights in J&K.
Farooq's son Omar married an outsider, Payal, a Hindu, and she became a naturalized permanent resident by marrying a male citizen of J&K. Payal and Omar's children enjoy all the rights of permanent resident status in J&K.
Farooq and Mollie's daughter Sara Abdullah, on the other hand, married Sachin Pilot, then UPA minister. After marriage, Sara's rights in J&K got severely curtailed. Her husband Sachin and children are not eligible for PRC and its connected 'privileges'. Sara's children have no right over any property she might own in the state of J&K.
Sunanda Pushkar's experience is another case in point. Sunanda's first husband was from Kerala. After Sunanda got widowed, she sought to get back the 'permanent resident' status but was refused. Even after the above mentioned judgment, she found her son still had no right to inherit or buy property in J&K. After her marriage to then Cabinet minister Shashi Tharoor, Sunanda once shared her experiences in an interview with Barkha Dutt on NDTV. This video is available on YouTube.
Retrograde Politics
Many affected women of Jammu and Kashmir, from different communities, went to court challenging the law. The Jammu and Kashmir High Court clubbed all the petitions together and gave a verdict on cases challenging this gender discrimination.
In the final paragraph of the verdict, Justice V.K. Jhanji wrote: "Accordingly, I hold that the daughter of a permanent resident of the State of Jammu and Kashmir will not lose status as a permanent resident of the State of Jammu and Kashmir on her marriage with a person, who is not a permanent resident of the State of Jammu and Kashmir."
In March 2004, the then government headed by Mufti Mohammed Sayeed tried to overturn this verdict when it brought in the infamous Bill named "The Jammu and Kashmir Permanent Resident (Disqualification) Bill 2004". The aims and objects of the legislation as set out in the preamble were: "A Bill to provide for disqualification from being a permanent resident of the State on marriage of a female permanent resident with a non-permanent resident".
The Bill was passed by the Legislative Assembly unanimously within minutes of being moved by PDP's Law Minister Muzaffar Hussein Beigh. It is noteworthy that the two main rival political parties of the State, the ruling PDP and opposition party National Conference (NC), voted together on this Bill.
There were massive protests in the Jammu region against this Bill. Under immense pressure from the people and both the BJP (opposition party) and the Congress (coalition partner of PDP), the Bill was not passed in the Legislative Council as the House was adjourned sine die suddenly on March 11, 2004.
The Bill lapsed and could not become a law. Had it been passed, it would have come into force retrospectively with effect from October 7, 2002, the day the High Court delivered its judgment.
Recently, Farooq Abdullah tied himself in knots and finally stomped out of an on-air TV interview with Barkha Dutt when asked pointed questions regarding the anti-women law and how his own daughter was affected by it.
West-Pakistan Refugees
Those who migrated from West Pakistan to the Indian state of Jammu-Kashmir during Partition in 1947 have been living there since last 68 years. But over six decades later, they are still identified as 'refugees' and forced to live in 'camps'. Even the third generation is tagged as 'refugees' and denied rights and privileges that should have been immediately granted to those who were forced to migrate from Pakistan.
Compare their situation with those who migrated from Pakistan to other parts of India such as Delhi, Mumbai, Surat etc. They were rehabilitated with a number of welfare measures such as allotment of houses, jobs etc. In fact, their integration into the mainstream was virtually seamless. Today, they are the rightful citizens of India, enjoying every right and privilege that the Constitution of India confers on all Indians.
After over six decades of living like bonded labour, these families want to be free of the 'refugee' tag.
It is high time the governments give them their rightful place in the democratic set-up and bestow every privilege enjoyed by all Indians by virtue of being citizens of India.
The discrimination
Around 5,764 families consisting of 47,215 persons migrated from West Pakistan to different areas of Jammu Division.
No land was allotted to them by the State Government.
These refugees were able to occupy some land, which was later allowed to be retained by them without conferring upon them the title of land because of their non-permanent resident status. This means they can stay on this land, but cannot sell it or buy any other property.
West Pakistan Refugees (WPR) are mostly from the deprived sections and more than 80% of them belong to the Scheduled Castes. The J&K law for them means – they can be tillers, labourers, tenants but not land-owners and land-lords.
After six decades, their population has grown manifold. By some estimates, it's about three lakh now. It's obvious that the land they could retain six decades ago cannot be sufficient now.
Denied 'permanent resident status' in Jammu & Kashmir, WPRs cannot get a job in the State Government.
WPR families can't avail the benefits of various social welfare schemes launched by the State Government. No other benefits of any kind have been granted to them.
Their children are not entitled to scholarships and freeships available to PRC holders.
Members of WPR families cannot get admissions in any state-run professional colleges.
They are not even eligible to cast their vote for State Assembly elections.
They have no participation in local village panchayats and other self-governing bodies up to the district level.
This has brought them down to the level of second class citizens as they have no role in law-making at the state level.
When the authorities at the Central and State levels took a number of steps to rehabilitate even the nomadic tribes by allotting them lands on permanent ownership basis, nobody cared for these 'refugees' from West Pakistan!
Is it acceptable that victims of Partition, who entered Indian territory in the hope of succor, continue to be persecuted at the hands of Indian authorities?
Valmikis
The most depressing story is that of safai karamcharis in Jammu-Kashmir.
In 1957, around 200 Valmiki families were brought from Punjab to Jammu-Kashmir, following a cabinet decision, specifically to be employed as Safai Karamcharis (sweepers).
These families agreed to work in the state after being promised that the 'permanent resident' clause would be relaxed in their favour.
After a lapse of five decades, family strength of each family has increased and number of employees has gone up. However, their plight is that they are 'permanent residents' of Jammu-Kashmir only to the extent of being Safai Karamcharis!
Their children have studied up to graduation level but are not eligible to apply for government jobs.
Their children cannot get admission to government-run professional institutes.
NOTE: The educated youth from these Valmiki families are only eligible to be appointed as safai karamcharis!
The educated Safai-Karamcharis already working in Jammu Municipality now qualify for further promotions. But as they can only be employed as sweepers, there is no hope.
These Safai-Karamcharis can vote for Lok Sabha elections, but not for State Assembly or municipality elections.
The colony that was allotted to Safai Karamcharis to live in (Valmiki Colony, Gandhi Nagar, Jammu) has not been regularized till date.
Is this not the worst kind of slavery practiced in the modern world?
GORKHAS OF J&K
Gorkhas settled in Jammu-Kashmir in the 18th century and a majority of them were soldiers and families that fought in the ranks of Maharaja Ranjit Singh of Punjab, whose commander-in-chief was Gulab Singh, a landlord of Jammu.
Their population numbers around one lakh and is spread across JK, including Kashmir Valley.
They have resided in Jammu-Kashmir for over hundred years, since before Independence. There are innumerable instances of Gorkhas who have made supreme sacrifices for the integrity of India and the safety of JK.
Unfortunately, however, they have never got the rights they deserve in independent and democratic India. The Gorkhas in fact feel their miseries have increased manifold since Independence.
They face big hurdles in getting the Permanent Residence Certificate (PRC) of JK, without which educated young Gorkha boys and girls cannot get a government job or admission into educational institutes.
Hence, they remain economically, socially and educationally backward.
In the background of this submission, it appears that Article 35A does not seem to be compatible with the basic feature of the Constitution of India. It is a grave constitutional issue and the Supreme Court of India should take cognizance of the matter.
RELATED ARTICLES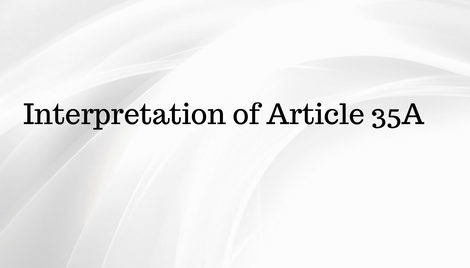 Posted on 5/29/2018 11:40:15 AM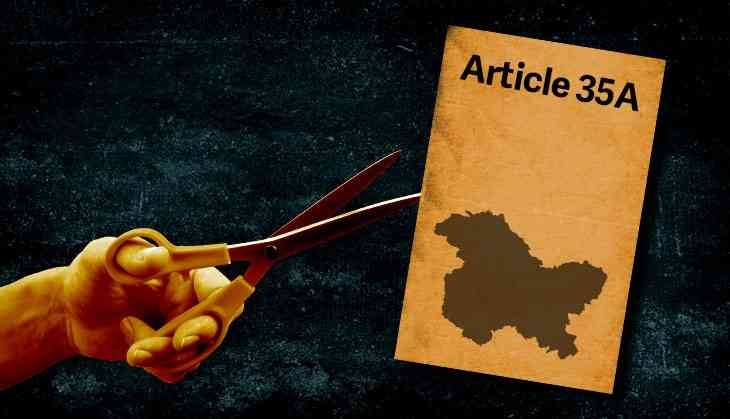 Posted on 5/15/2018 12:33:59 PM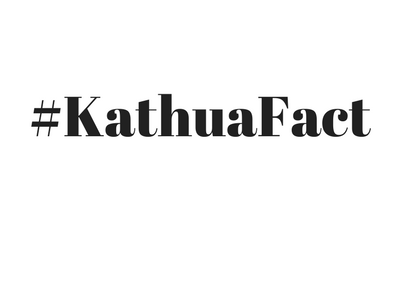 Posted on 5/4/2018 1:52:51 PM
A Fact-Finding Report on the Events at District Kathua, Jammu and Kashmir, India